Inside Auckland's Latest Luxury Spa
When the swishy spa inside SO/ Auckland opened three months after the city's colourful newest hotel, Viva's beauty editor Janetta Mackay was quick to check it out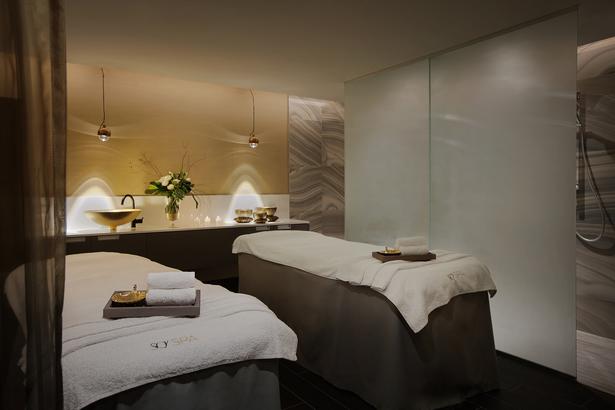 Wednesday March 13, 2019
The promise: Say 'hello' to the last word in urban wellness, says the SO/SPA menu. It promises an exceptional collection of treatments that "transcend the corners of science, fashion and lifestyle, with SO/'s unique sociable vibe."
READ: Fashion-First Hotel SO/ Auckland Sets A New Staycation Standard
When I swotted up pre-booking, there were indeed plenty of enticing options, meaning I was definitely up for the journey — to borrow that word spas do like to throw about — but I was more focussed on cocooning than vibing. Call me old-fashioned, but I was relieved that the design-led hotel's statement public spaces gave way to something more soothingly restful on the lower level where the spa is to be found.
The friendly welcome was seamless, however, from valet, to lobby staff, to spa manager Rawinia Buchanan who came upstairs to escort me down to therapist Natalia. SO is big on drinks — it's rooftop bar is a standout spot to enjoy one — but even in the lobby they press pause on pampering to offer a refreshing non-alcoholic draught before we descend.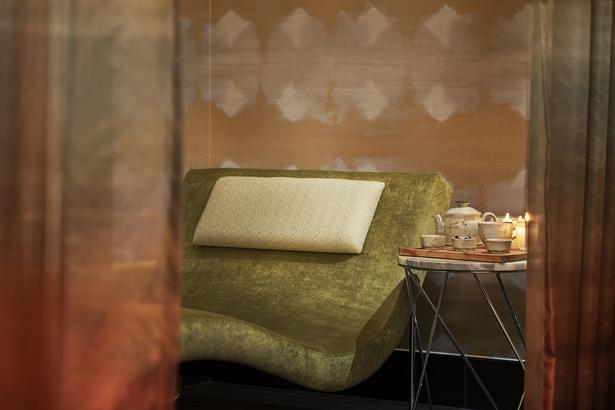 SO is big on drinks, with teas from New Zealand brand Forage and Bloom. Photo / Supplied

The practice: I was ushered into my treatment room and invited to ready myself, which was a welcome variation on the communal locker rooms in Auckland's other top spas. So much nicer to be able to check out your surrounds and slip out of your clothes in privacy. The spa is part of a wider basement complex which includes, a pool, sauna, steam room and gym, but you can easily zen-out in its golden embrace unaware of all that sweaty stuff.

Inside the spa proper, the décor is plush neutral in warm-tones with touches of bronze. Rawinia told me she was keen to energise and soften the newly finished rooms with some green plants. This would enhance a space that is already welcoming, but being enclosed from the outside world could benefit from a nod to nature.

READ: Restaurant Review: Harbour Society, SO/ Hotel Auckland

My chosen treatment is the Detox package for body and face which I figure will really test the spa's capacity to deliver over an extended session involving a Himalayan salt scrub, salt stone massage and a facial. A consultation and aromatic welcome ritual guides Natalia through my needs and later leads to a naturopathic grade herbal tea match. With a background as a rehabilitation therapist, this attentive Russian-born woman has commanding hands that she happily tailors to desired intensity.

I'm loving my post-summer all-over scrub and body wrap, before a shower prepares me for a smooth salt-stone variation on a hot stone massage which gives way to the kneading of my computer-weary neck and shoulders. The music grates a bit, but this is quickly changed when I mention what to many may well have been a welcome immersion in the sounds of the sea.

The facial that follows is just right, not too drawn out, and continuing the detox theme. My skin is left refreshed and hydrated. Afterwards I spend a while in the small relaxation room with my prescribed tea tonic and the ability to help myself to nibbles, ranging from nuts and fruits to bite-sized pastry treats.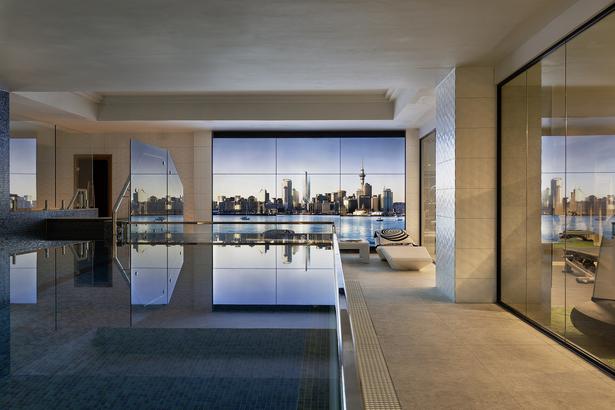 The spa is part of a wider basement complex which includes, a pool, sauna, steam room and gym. Photo / Supplied

The products: The Skin Regimen range in use at the spa is from Comfort Zone, an arm of the Italian eco-aware Davines company, best known for its haircare. The same plant-based minimalist approach is taken and it's a good one, combining concentrated botanicals and high-tech boosters that can be interchanged to find the best formula for each individual's skin.

Earthy product aromas are designed to assist in rebalancing in the face of lifestyle stress and to be as equally appealing to men as to women. The hotel has added a Kiwi component to its ranges with Verite organics used for amenities and in suites, where there is a bath menu available, featuring a bath butler service. These spa-curated experiences are rounded out with a choice of tea, green juice of champagne. Verite is also used in some spa facials, including a luminescence line and an innovative honey gel cleanser. Teas served are from the New Zealand brand Forage and Bloom.

READ: World's Benny Castles Is The Signature Designer For The New So/Hotel

The place: SO/SPA at SO / is at 67 Customs St, Auckland. Ph (09) 379 1878. Accorhotels.com (Treatments over $160 include complimentary valet parking and facility use.)

The price: The Detox package last 165 minutes and costs $410. Hour-long treatments cost from $160, with express services also available.

The verdict: The spa menu with its pronounced wellness-based approach — including the ability to book in to consult a naturopath — extends what is on offer on Auckland. SO will appeal to spa seekers on the journey to experience the latest approaches and its polished performance is bound to draw back satisfied repeat visitors. The approach is more focussed than fluffy stuff, with the likes of antioxidant night or flight-after recovery sessions designed to appeal to busy travellers. For those on a rare special treat weekend, the prices may seem a bit steep, but they're not that different than at comparative five-star hotels. They're presumably less than that charged to the super-yacht owners who flew Rawinia out by helicopter to deliver a spot of therapy.
Share this:
More Beauty & Wellbeing / Features & Profiles