Is Blue Beauty The Next Frontier In Sustainability?
Here's everything you need to know about the blue beauty movement and how it can protect our oceans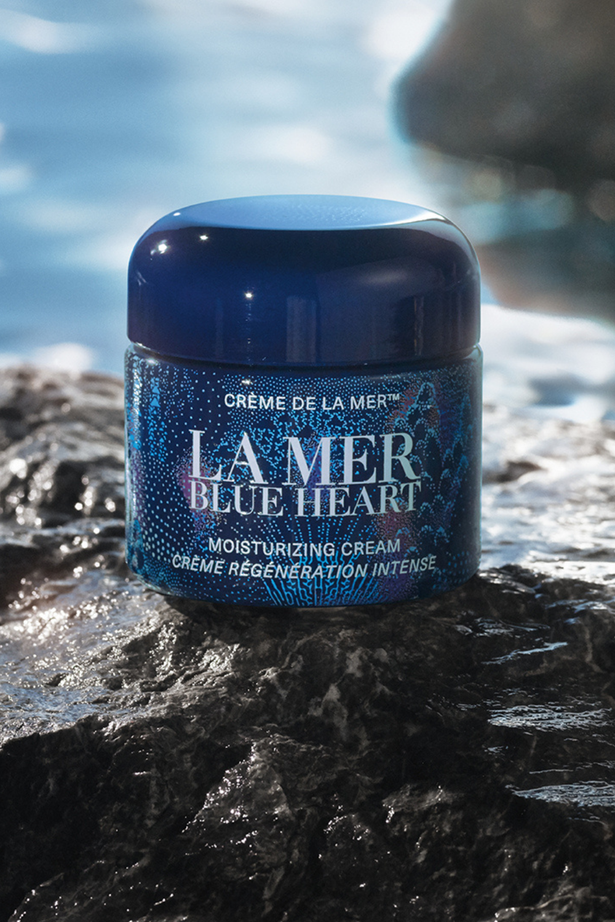 Thursday June 10, 2021
Blue beauty is the latest sustainable skincare movement to make waves in the industry — one that centres on using reef-safe ingredients and zero-waste packaging to conserve marine life.  
Off the back of World Oceans Day on June 8, the rhetoric around blue beauty movement is hitting fever pitch. According to WWF, the equivalent of 8 million tonnes of plastic enters our ocean every year and by 2050, there will be more plastic in the ocean than fish.  
Akin to its green beauty counterpart (which calls for greater transparency from ingredient sourcing through to distribution) the blue beauty movement is one which appeals to the educated and discerning consumers amongst us; those that use their purchasing power to support environmentally-led skincare and makeup brands.  
But where green beauty centres on environmental protection, blue beauty is about limiting the damage we inflict on our oceans. It serves to address the way in which beauty products can cause harm to our oceans and its marine life (plastic packaging and harmful ingredients) to the harvesting of marine-derived ingredients like seaweed or squalene.  
READ: Clean Up Your Act: Consider These 7 Sustainable Beauty Swaps 
Both movements are important in the fight against global nature loss and climate change, and many commentators have stressed how vital it is we do what we can to support both the green and blue beauty movements.  
Thankfully, a wave of blue beauty brands is rolling in bringing with them an understanding of the bigger picture.  
Coola was among the first to receive its reef-friendly status, as its sunscreens don't contain ingredients like oxybenzone or octinoxate which can bleach coral reef and harm the sea life that lives there.  
In New Zealand, plastic microbeads were shown the door back in June 2018, and brands were quick to remove them from their formulations in favour of other natural exfoliating ingredients like walnut shells (which won't have a detrimental impact on the ocean when washed down your shower drain).  
Luxury skincare maker La Mer continues its commitment to supporting the protection of ocean habitats, expanding marine protected areas and empowering ocean conversation programmes across the globe with its Blue Heart Oceans Fund.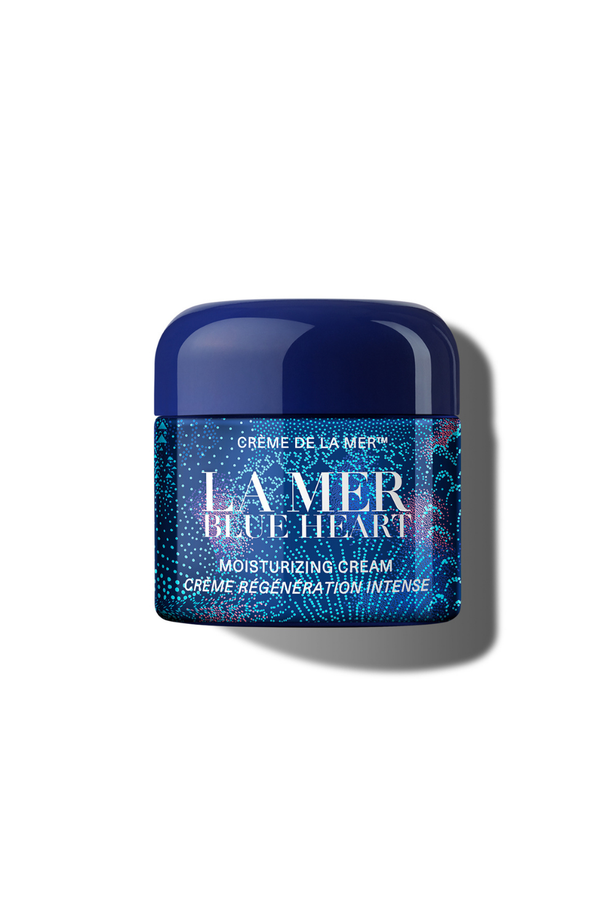 The new limited-edition pot of La Mer's iconic Creme de La Mer is a homage to the coral reef. Photo / Supplied 

Efforts in previous years have spurred on partnerships with the National Geographic Society, supported conservation initiatives in The Azores, Grenada and the East China Sea, and funded mangrove planting in the Caribbean.  

This year, all charitable donations to the La Mer Blue Heart Oceans Fund will be poured into raising up the next generation of inspiring change agents in their local communities.  

Its commitment is mirrored by the launch of the new limited-edition La Mer Crème De La Mer The Moisturizing Cream Blue Heart Edition, $545, which is bedecked with a speckled blue design in homage to the coral reefs the sale of each pot goes to protecting.  
Share this: