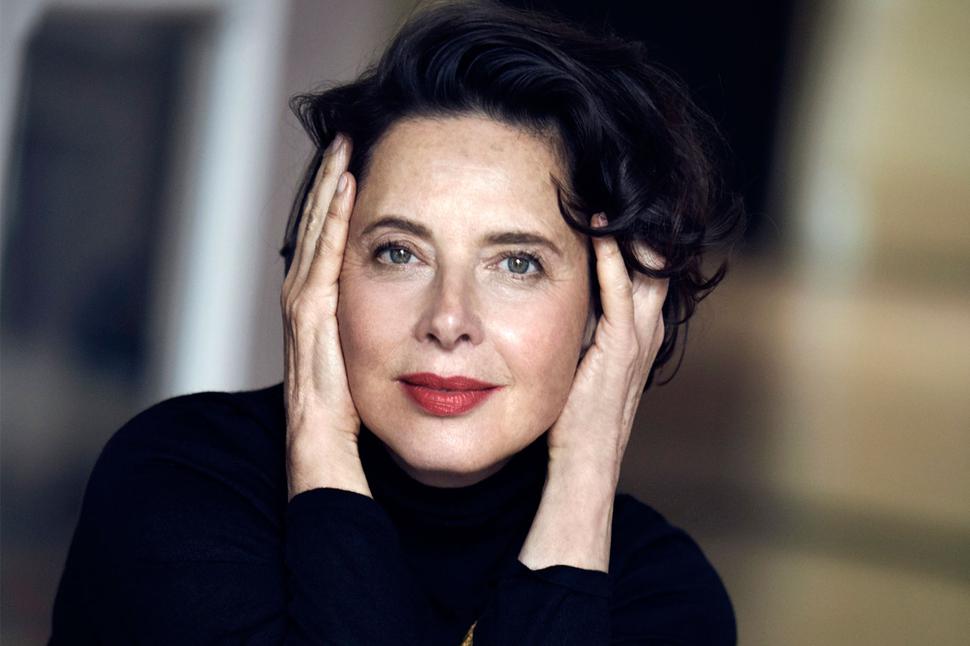 Beauty Icon Isabella Rossellini On The Message Of Modelling At 65
The return of Lancôme's long-time spokesmodel signals age is an attitude and hers is all about an individual approach to beauty
Wednesday June 20, 2018
"At my age, I no longer dread how others view me, so it's truly liberating to be myself, to have fun," says Lancome's latest — and oldest — spokesmodel.
Sixty-five-year-old Isabella Rossellini is enjoying the march of time. "The only thing that bothers me is my neck! With regards to the rest, you know, we look at ourselves every morning in the mirror and do not see ourselves age! As far as I am concerned, I feel no nostalgia.
"When we mention age, we speak of wrinkles, of weight and never of the freedom acquired with time. And yet, it's the most important: I feel freer, funnier! The past is the past and from now on, it's simpler, more joyful!"
READ: Don't Say Isabella Rossellini 'Still' Looks Good
Isabella has plenty to smile about. Changing times and more encompassing definitions of beauty have seen the French brand invite back their original spokesmodel, let go more than 20 years ago.
Throughout the 1980s and well into the 1990s, Isabella's image was everywhere. But after 14 years her lucrative contract was not renewed. "The tendency at the time was to consider women past 40 as no longer desirable... So, when Françoise Lehmann, the general director of Lancôme called me, my first reaction was to tell her that I had not gotten any younger!"
Now fronting the new campaign for Lancôme Renergie Multi-Glow skincare, this reunited the actress and director with master photographer Peter Lindbergh. "I knew that he was 'the' right one for this new image. I have been a model, I know how to differentiate between a photographer who captures beauty and one that captures emotions. Lindbergh is interested in emotions. Remember his extraordinary photograph of Tina Turner, past sixty, insanely energetic..."
Her own images are warm and inviting. Isabella is clearly comfortable in her own skin on set and off. Health is important and humour is the quality she looks for in others. "And then a certain originality, a personal, genuine touch."
"At 20, everyone is beautiful, and you can settle on jeans and a T-shirt. At 65, beauty becomes a matter of elegance, individuality, details, personal combinations. In the long run, elegance and the mind are what give certain women their beauty. I am thinking for example of Maria Callas, Frida Khalo..."
READ: Ageless Style: Patricia Ngaere MacDonald, 87
Isabella says she was extremely surprised when Lancome approached her about collaborating again. She says she was impressed by the intelligent, modern approach of its female director. "Françoise spoke to me about sensitivity, energy, 'joie de vivre', femininity not linked to age but to pleasure. Male leaders tend to focus on the notion of seduction."
Isabella's own relationship with femininity and feminism is shaped by her European heritage and American residence. The daughter of screen icon Ingrid Bergman and celebrated director Roberto Rossellini made her own way as a journalist before turning to modelling and acting, where she first gained notice for her role in David Lynch's Blue Velvet. Later she studied animal behaviour and has since made a humorous series of short films about this called Green Porno.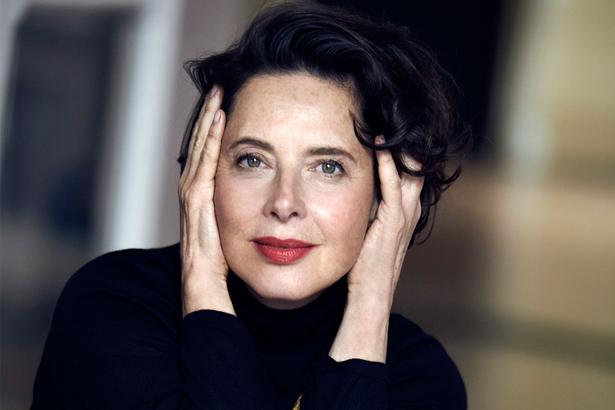 In recent years she has toured a one-woman monologue act between raising chickens on her organic farm at Long Island, New York. As with her modelling career, Isabella's acting roles have picked up after a 40-something lull. She has several roles in upcoming movies, including as Baroness Sackville in Vita and Virginia and her voice will be part of The Incredibles 2. A play she has written is also in the pipeline.
She is grateful that working has given her financial freedom. "Modelling is one of the rare fields where women are better paid than men," she notes. "But I think that things have evolved. Today, we increasingly expect from a beautiful woman that she also possesses depth, personality, intelligence."
As to screen work, she says there are always supporting grandmother roles for an actress, but the incredible growth of series, is providing more roles for older women, notably in the United States. "Scriptwriters are giving rise to an increasing number of niche subject matters to suit everyone's taste, so production never stops. Criminal investigations, historical sagas, dramas... I have not stopped working for the last several years."
READ: Model Ines de La Fressange On Smashing Ageless Style
The farm brings balance to her busy life. "I have pigs, a few goats, but mostly more than a hundred chickens. They belong to a very old, forgotten variety which is no longer of interest to industrialists because it is not economically viable." As well as caring for her animals, a new first grandchild from daughter Elletra is a focus. Son Roberto is a model and photographer. Elletra, who modelled for Lancome, now focuses on food writing.
Isabella says she is pleased to see changes to the modelling industry since her early days in it.
"At the time, women were only required to inspire dreams. For example, during photo shoots, I always removed my wedding band. It was not about having an identity but of embodying beauty. Today, it's the opposite! Complexity, personality and individuality are all at the forefront."Modern day appearance obsession in younger women is something she is less enamoured of.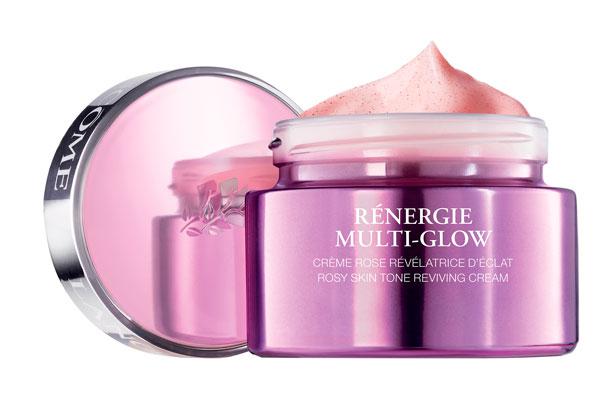 "I thought that after so many years of feminism, that the new generations, moving far beyond simple measurements, would have redefined beauty first and foremost as the expression of one's self."
Things are improving, however, as women's roles evolve. "My returning to Lancôme is tangible proof of that! One of my greatest joys in my new role as ambassador is precisely to be a witness to this evolution at the heart of an industry dedicated to femininity, its dreams and desires."
READ: Lyn Slater, Accidental Fashion Icon
Isabella believes prettifying isn't at odds with emancipation. Rather it is part of self-care and living and presenting well. She is happy to speak about Renergie skincare because she has used it since its first formula and reckons her skin cannot live without it. "Embodying its image corresponds to the truth, which I like."
Natural skincare has been suggested to her, but she says having gone behind the scenes she respects large brands and their investment in research and development.
On the beauty side she is a big fan of "always a touch of cheerfulness on the lips." A favoured shade is L'Absolu Rouge, No. 132, a true red.
"Putting on makeup is like dressing a pretty table, it's a game. Amongst women, we understand and appreciate this game."
Her message for other older women? "We are used to saying and thinking that women sacrifice themselves throughout their lives. With time, we understand that it is better to do things for oneself. So, seek pleasing yourself rather than youth!"
Share this:
More Beauty & Wellbeing / Features & Profiles