Singer Jamie McDell's Beauty Routine
Currently rocking a 1970s look, this talented artist has a new album out and a tour underway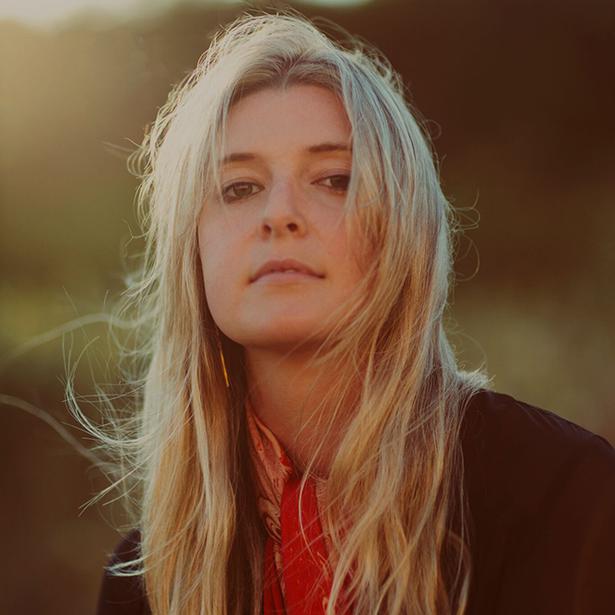 Tuesday May 8, 2018
It's nearly 10 years since the teenage Jamie McDell was signed by a major record label and first touted as an extraordinary girl—now she's showing audiences why again with an independently released album called, yes, Extraordinary Girl.
It's a collection of self-penned songs that hark back to her country-folk inspirations. "My new record is very raw and tells personal stories which is something I really like to do on tour—make friends with the audience through telling tales," she says.
With dates lined up until the end of June, she hopes the way she presents on stage helps convey that honesty as much as her lyrics. So too, that appearance-wise, all is cohesive.
READ: October's Red-Hot New Music Video
On the album cover, Jamie is photographed in her current favourite 1970s garb. The setting is sand dunes, near the beloved ocean in which this keen surfer loves to immerse herself in.
Jamie says she doesn't feel a pressure to look a certain way being in the music industry. "This, thankfully, is something I've never had any personal struggles with. From the beginning, it was always extremely important to me to portray something real and natural and that was actually quite easy for me to do."
Despite the times when industry professionals would suggest dressing up a bit more, "or as they put it 'making more of an effort'," Jamie says she has always taken a bigger picture approach.
"I take pride in the branding and visual elements of my projects — graphic design being my semi-day job — but it revolves around what best represents the music I've created and not so much maintaining an image."
Now aged 25, Jamie was signed by EMI as an exciting 16-year-old prospect. Her debut album, Six Strings and a Sailboat, went gold and was named New Zealand's Best Pop Album of 2013. A second album received international attention, with the track Moon Shines Red picked up for use on American TV series Pretty Little Liars.
READ: The Quiet Achiever: Nadia Reid
To record this latest release (which follows up her first independent album made as Dunes with her younger sister Tessa McDell), she travelled to Nashville, Tennessee intent on the spirit of the music she listened to growing up. With award-winning Australian producer Nash Chambers at the helm, the project was laid down in just two days.
It also called on the skills of country stars Kasey Chambers, Bill Chambers and Tami Neilson. "This is the closest thing I've done to a live record," Jamie says. "The listener is getting a sincerely true collection of stories that haven't been tampered with since they were written.They are exactly what I felt like saying/singing at the time — raw, unpolished and deeply honest."
READ: Pop Sensation Halsey on Her New Single and Evolving Style
No surprises then, that Jamie's approach to beauty is equally stripped back and authentic.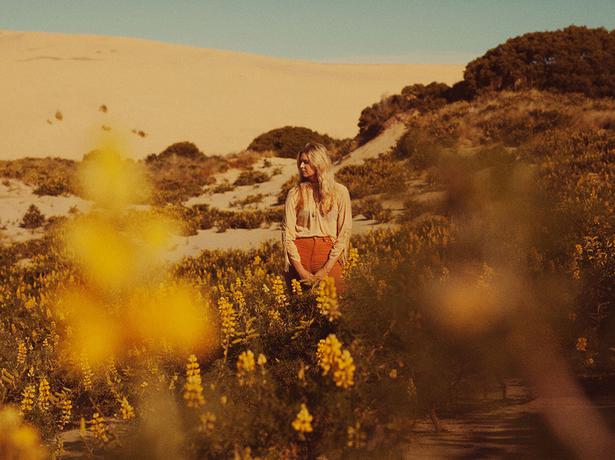 Extraordinary Girl is a collection of self-penned songs that hark back to her country-folk inspirations. Picture / Supplied

On and off stage
I've really got a thing for 70s fashion at the moment. My mum is a designer and dressmaker and I think it sparked when she showed me a few magazines of that era that featured her garments.

What I enjoy playing around with for stage performances is a mix of that time and also the earthy tones that are true to my everyday style—so think brown flares, wide sleeves, beach hair and natural makeup.

Like most people, I am often putting comfort first in my everyday wear, however, I'm often more experimental. I've started collecting a few stand out vintage pieces so I enjoy mixing those in with my casual wear and creating odd pattern and texture combinations. I don't take a makeup artist on the road or anything like that, so this look is always easy to achieve and aligns with the honest nature of my live set.

READ: Eco-Friendly Beauty Products To Buy Right Now

Transformation tips
If I know I've got an event on in the evening and a busy day, I'll usually wear my hair in braids so by the end of the day I've created a natural beachy wave. I always go for shoes and earrings to spruce up an outfit. Sneakers to platforms or boots, and ornamental earrings usually does the trick.

Water-baby woes
As much as love my time in the water, the elements are harsh and can really do some damage if you're not protected.

I've tried all sorts of zincs and sunscreens and have finally found one I can trust that's not harmful to the environment. Coola Suncare Mineral Zinc Stick is my go to, not an ad, just a truly great, natural product that works.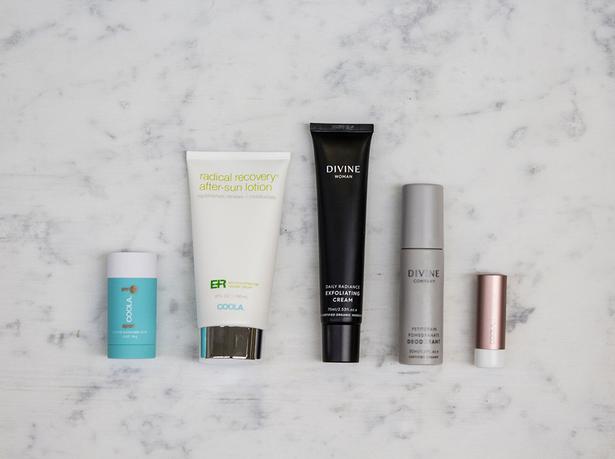 Five favourite products
1. Coola Mineral Sunscreen Stick: I cover my face in this before every surf, to ensure I'm fully protected so I can just focus on catching waves. 

2. Coola After-Sun Lotion: Again a must after a day in the sun and surf and this one is particularly soothing. 

3. The Divine Company Woman Exfoliating Cream: This is just a really nice natural exfoliating cream that gets the job done and smells amazing, say no to microbeads and yes to bamboo particles! 

4. Divine Company Deodorant: On the natural deodorant buzz, it does take awhile for your body to adjust to the switch, but the less chemicals on your skin the better. 

5. Coola Mineral Liplux: I like a natural lip and this one has SPF so the added protection suits my outdoorsy lifestyle.
READ: Choosing A Life Of Balance
Early makeup memories
Makeup was never really present in my household growing up and that's actually something I'm grateful for. Even with mum having a hand in the fashion industry, appearance was something neither of my parents really focused on and I think that really helped me develop a good sense of security at a young age.
Today, I enjoy the way makeup is another form of self-expression and creativity, but one I tend not to rely on, and that works for me.
Daily routines
I try to keep my beauty routine really simple so I remember to maintain it! I exfoliate once or twice a week and, as I'm in the sun and saltwater often, moisturise every evening, usually with a product that includes aloe vera.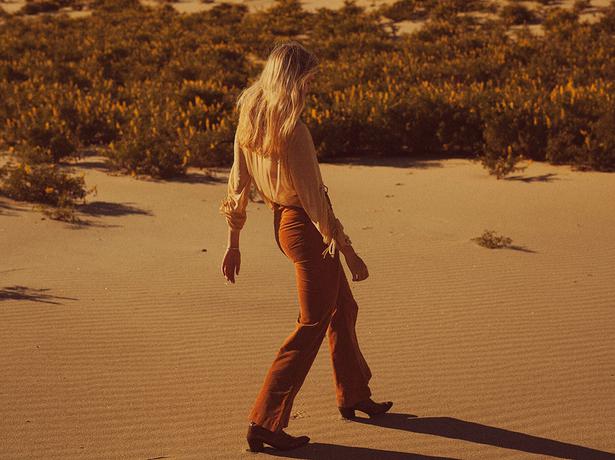 Hair and its care
My hair can be a little tricky, it's long and loves a good dreadlock after a day in the water. I condition a little more than I shampoo just to maintain the moisture and my hair doesn't respond well to harsh chemicals so I try to go as natural as I can and of course brush gently!
Last beauty buy
New hairbrush, because my hair destroys hair brushes on the regular.
Describe your beauty ethos/evolution?
The same way I approach songwriting, don't overthink it, just do you.
Beauty is…?
Kindness.
Share this:
More Beauty & Wellbeing / Features & Profiles