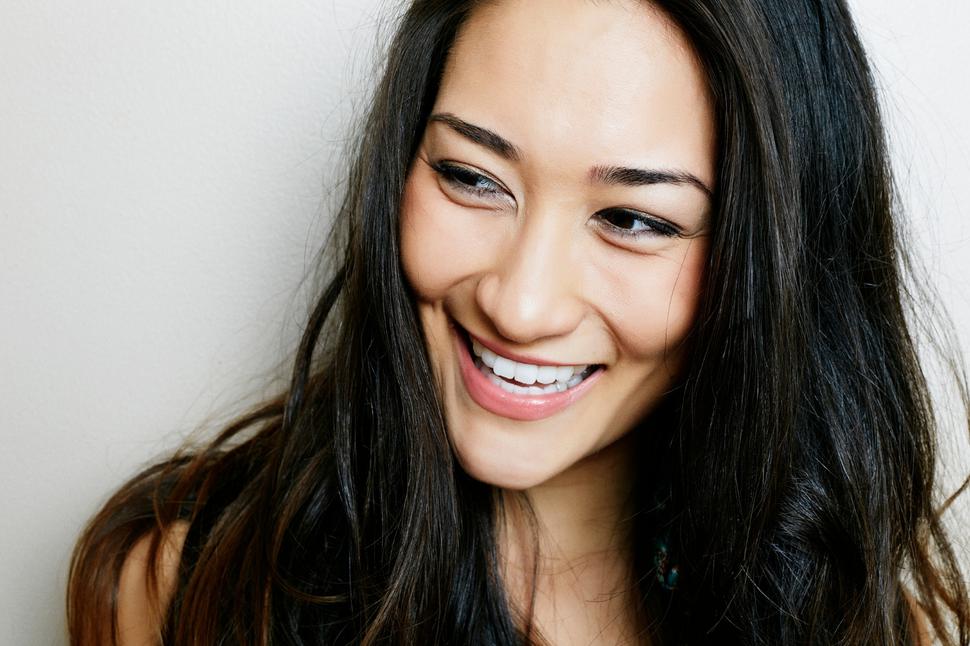 6 Japanese Beauty Products To Add To Your Skincare Regime
For J-Beauty, an aesthetic of simple sophistication has enduring appeal
Wednesday June 19, 2019
There's a Japanese word, iki, that encapsulates an admired aesthetic worth emulating. Iki is a traditional and popular ideal which prizes simplicity, sophistication and originality.
When applied to beauty, iki nicely matches the Japanese approach to skincare and the desired outcome of a clear, clean and glowing complexion. Disciplined steps done routinely well with minimal fuss aim to nourish and protect skin.
To achieve their prized appearance, Japanese women are some of the biggest and most discerning spenders on skincare globally. Makeup is mostly kept minimal to show off the skin, although a bold colour gesture to the lips is popular.
Japan's beauty industry is long established and known for its research and quality control. In the 1980s — with Japanese fashion designers hitting the big time in Paris — its cosmetics also gained traction internationally, in large part through the stunning visuals of Shiseido's then creative director, the French photographer Serge Lutens.
Even New Zealand women took a piece of Japan to heart, with Moisture Mist beauty cake compact foundations in widespread use (and only just being phases out four decades later). We also learned that softening lotions could substitute for toners and oils for cleansers.
READ: 5 German Skincare Brands That You Need To Know
Yet, in recent times it has been near neighbour Korea that has been seen as the hot-house of beauty trends. K-Beauty, with its multiple skincare steps and gimmicky products like snail slime has left bigger J-Beauty in the shade. But don't think Japan doesn't make eye-catching foot peels, powder exfoliators and face masks to rival the Koreans. 
Then there's the electronic gadgetry and lashings of lashes. A trip to a Japanese pharmacy chain or department store is every bit as much fun as visiting a similar shop in Seoul. Links between skin health and wellness and diet are well appreciated. J-Beauty is also a lot more relatable, thanks to that iki emphasis on effortless style.
This can start with something as basic as snapping up a pack of perfect cotton pads to add aesthetic appreciation to an easy and effective skin soaking ritual. (This step of dousing the skin in hydrating liquid typically follows double cleansing and is designed to plump and infuse moisture, before a face oil or extra moisturiser might be applied.)
READ: 10 At-Home Face Peels To Add To Your Beauty Routine
But you don't need to travel to Tokyo to explore Japanese beauty. Thanks partly to a swing in international attention from K-Beauty back to J-Beauty. Internet shopping and the rise of beauty emporiums have raised awareness of brands beyond staples Shiseido, SK-II and Shu Uemura to local favourites such as Kanebo, DHC, Ko Gen Do and Kikumasamune and newer names, including clean beauty brand Tatcha.
Western beauty companies are keeping a close eye on their Japanese counterparts' choice of sensorial textures in skincare products. Watery lotions, gels and hybrid gel-creams, once largely restricted to Asian markets, are being adopted worldwide. Sunscreen preferences are also influencing more fluid, lightweight products. Japanese expertise in making sheet masks infused with serums is such that a number of leading Western brands have their own masks made there.
For a sample of what is available locally, check out these picks:
Waso Purifying Peel Off Mask $47 and Waso Sleeping Mask $65
This innovative sub-brand from the giant Shiseido company is young and fun, with a focus on using ingredients from nature, including algae, mushroom and carrot extracts. The red peel-off mask is designed to clear dirt and pollutants from skin and leave it feeling fresh and smooth. The green overnighter contains yuzu fruit extract for radiance-enhancing rest. Beauty geeks will also enjoy the small range's jelly lotion, gel-to-foam cleanser and mega-hydrating clear cream. From selected department stores and pharmacies.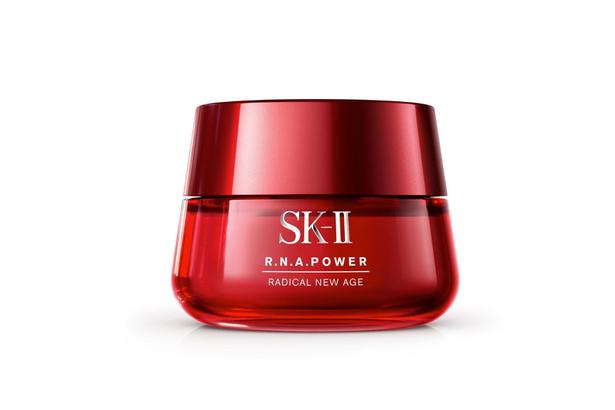 SK-II Radical New Age Cream $191. Photo / Supplied

Tatcha Dewy Skin Cream $117 
This nourishing choice is in for winter moisturising without that weighty feel. The clean formulation contains a Japanese superfood trio of green tea, rice and algae and it's vegan and gluten-free. The same-priced, oil-free Tatcha Water Cream is ideal if the weather is warmer, or for shine-prone and pore-conscious people. For all seasons, Tatcha's Luminous Skin Mist and Rice Powder Foaming Enzyme Powder are appealing. Meccabeauty.co.nz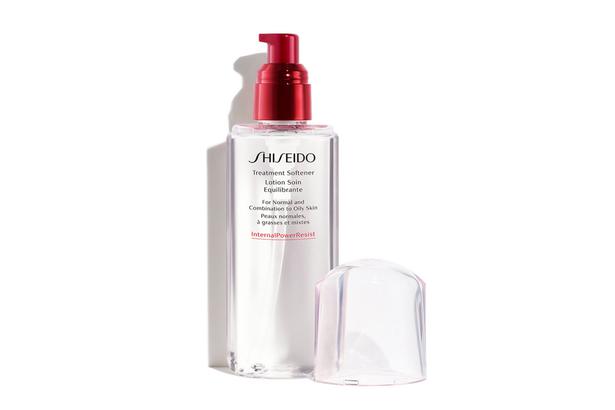 Shiseido Treatment Softener $95. Photo / Supplied

SK-II Radical New Age Cream $191 
Known for its highly rated Facial Treatment Essence (and having Cate Blanchett as a beauty ambassador) SK-II calls on the clarifying micronutrient power of pitera (a trademarked extract from sake). This cream also employs soy and yeast proteins, chlorella and shea butter to firm and hydrate skin. For "entry level" SK-II sampling try a sheet mask, they're addictive, although a set of six costs $156. Sephora.co.nz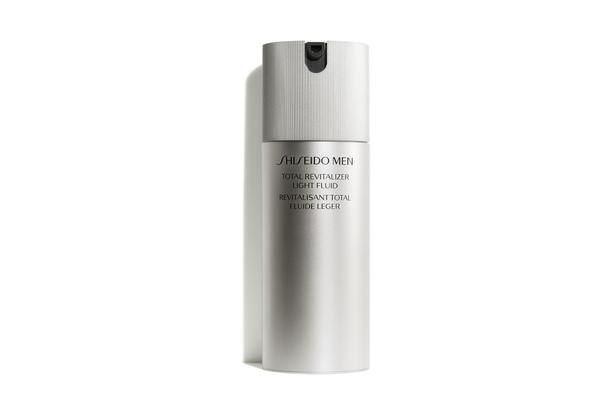 Shiseido Men Revitalizer Light Fluid $123. Photo / Supplied

Shiseido Treatment Softener $95 
Gentle foams and hydrating softening lotions are key to whipping away impurities and leaving skin plumped and refreshed. Shiseido has just added an enriched softener for dry to normal skins to its everyday lineup, to be used in conjunction with its Ultimune concentrate. These products are designed to strengthen skin's defences. The softener contains Shiseido's Immucalm Compound, a wellbeing aromatic innovation designed to evoke nature and relax the wearer. From selected department stores and pharmacies.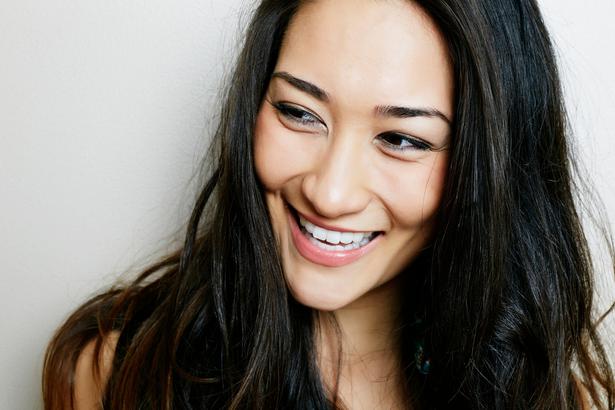 Glean your inspiration from the East with these popular J-beauty picks. Photo / Getty Images

Shiseido Men Revitalizer Light Fluid $125 
Men who like a lighter touch will enjoy this fluid, which soaks more easily into skin than a cream. The Revitalizer range has both, with a brand survey having found the fluid appeals to those under 50 and with oilier skin. It dispenses from a capless bottle for convenience and bolsters skin's barrier function with a marine complex while deterring signs of ageing. From selected department stores and pharmacies.
Share this:
More Beauty & Wellbeing / Features & Profiles