Jason Donovan's Grooming Routine
Ahead of his appearance in 'Million Dollar Quartet', Jason Donovan shares his grooming tips, especially for you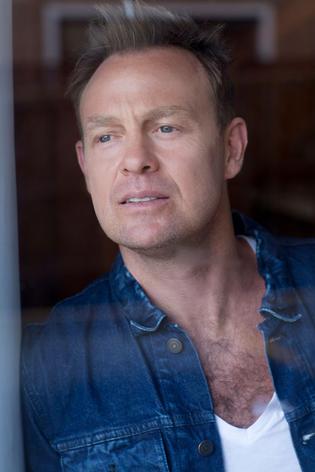 Does being under the spotlight make you take extra care of yourself?
Not really. As I get older I'm much more efficient in the way I look after myself. Having children and family responsibilities always keeps you on your toes. I maintain a good balanced diet, I love juicing, drink lots of water, and do a lot of exercise.
How do you stay in good condition for the demands of the stage?
I always tour with my juicer and take extra vitamins, particularly fish oils. A balanced diet is important — I avoid processed food. Exercise is vital.
Do you let yourself have the occasional treat, such as a chocolate bar or burger? Or a drink?
Always. I love a burger occasionally. Believe it or not, I'm an occasional Filet-O-Fish man. I love champagne and a nice red wine.
What's your morning routine like? 
I try and do some stretching first thing, and go for a walk before breakfast. I don't do too much grooming-wise.
What are your must-have grooming products? What do you do to maintain good skin?
Occasionally I'll moisturise. I'm a fan of Aesop — it does a great shampoo and conditioner.
READ: Aesop Opening in Auckland
Is there a treatment you enjoy?
I love a deep-tissue massage.
What do you do to relax?
Mmmm. That's a tough one. Relaxing doesn't come easy to me. I love spending time with my family in the country, and mowing my lawns, working in the garden, long lunches ... Holidays are always high on the agenda. I enjoy skiing and being by the ocean — surfing and sunshine. I'm an Aussie, I love salt water.
Do you have a favourite fragrance? If so, what do you like about it?
The one Johnny Depp models for — Dior Sauvage. With a babe like that involved, it's got to be good.
Who cuts your hair? Did you have to change your hair style to play 1950s music producer Sam Phillips in Million Dollar Quartet?
I've had the same hairdresser for years, a lovely guy by the name of Lino. Hair is a sensitive issue for me, I've struggled to keep it! Sam Phillips had that obligatory side parting — the conservative, businessman look. 
How do you keep your voice in top shape?
I've struggled with this of late. This show is very demanding vocally — I literally don't stop talking for two hours. Sleep is really good for your voice, so is steam and generally looking after yourself. Going out after the show and socialising can put a strain on things, so I tend to keep to myself and head straight back to the hotel, have some food, watch a bit of telly, then head to bed. 
READ: Kylie Minogue's New Eyewear Collection
Who are some of your personal style icons?
I don't really have style icons, I've learned that there's no such thing as cool! Cool is about being yourself.
How would you describe your fashion style?
I love my tight skinny jeans, my old pair of Prada pointy brown suede shoes, and I always wear Armani V-necks. Other than, that it's casual clothes — Nike pants, flip-flops, runners, etc. 
Do you have any favourite clothing designers?
I like to mix it up and appreciate good quality. I love Prada plain white formal shirts, and the Armani V-necks, of course. A good tailored suit always works. Matchesfashion.com has many designers and is where I would go for special pieces. James Perse T-shirts are also great.
• Jason Donovan stars in Million Dollar Quartet at The Civic, Auckland, from Jun 9-15. Tickets, from $65, are available from Ticketmaster. 
Share this:
More Beauty & Wellbeing / Features & Profiles