SPONSORED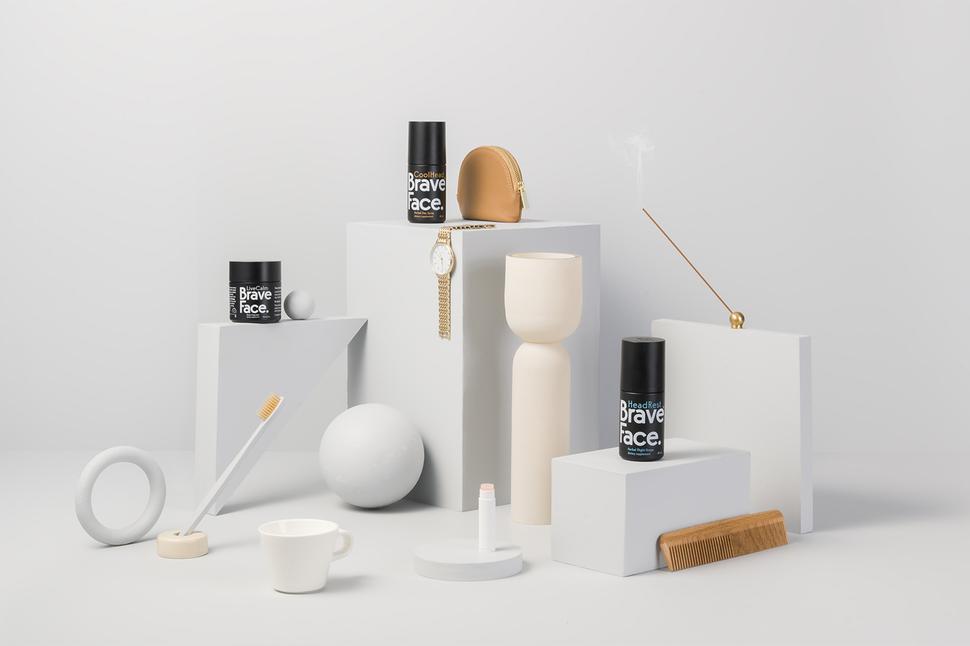 Jess Molina Reveals How She Stays Cool, Calm & Collected
The writer and creative shares how New Zealand's newest wellness brand helps her cope in times of stress and overwhelm, and how it can help others, too
Thursday March 11, 2021
All too often we New Zealanders fall prey to the "she'll be right" mentality — glossing over feelings of stress and worry with a bit of wry self-deprecation. It's hardly surprising that the pressures of a fast-paced lifestyle and these uncertain times have induced stress and stress-related sleep issues for many — but it's not something you have to face alone.
It's what motivated Katherine Douglas to change the narrative around stress, worry, fear and self-doubt — spurring her on to formulate a range of all-natural products to ease the pressures associated with modern life.
And so, BraveFace was born — a New Zealand owned and developed three-step herbal supplement system designed to tackle stress and worry from every angle: moments, sleep and maintenance.
BraveFace has also become a platform to champion notable New Zealanders who face life with the courage, self-belief and knowledge that they are capable of effecting positive change in their lives, and inspire others to do the same.
This includes Jess Molina, an Auckland-based creative who divides her time between writing, photographing, acting and blogging on her own website, Loudlyquietly.com. With so many balls up in the air at any one time, Jess says that being stressed has become her default.
"I wore it like a badge of honour, which I'm not proud of," she explains. "So I'm really glad to be on the other side of that feeling, and recognising just how overwhelmed I used to be — when I think about that version of myself, I just want to reach out and give that girl a hug!"
That's not to say Jess is now immune from feelings of stress, overwhelm or worry — it's that she's now better equipped to deal with them. "My coping mechanisms including journaling, taking time to practice gratitude, listening to my favourite playlist and having a cheeky little dance party — usually by myself!" Jess says.
She's also learned how to incorporate BraveFace into her day when stress rears its head. "I start the day by listening to a guided meditation and stretching my body. If I'm running late (usually from snoozing my alarm) I listen to it while showering and getting ready for the day.
I take two LiveCalm capsules every morning with my coffee and breakfast. It really sets me up for the day especially because I juggle so many hats and my days are so varied," Jess says.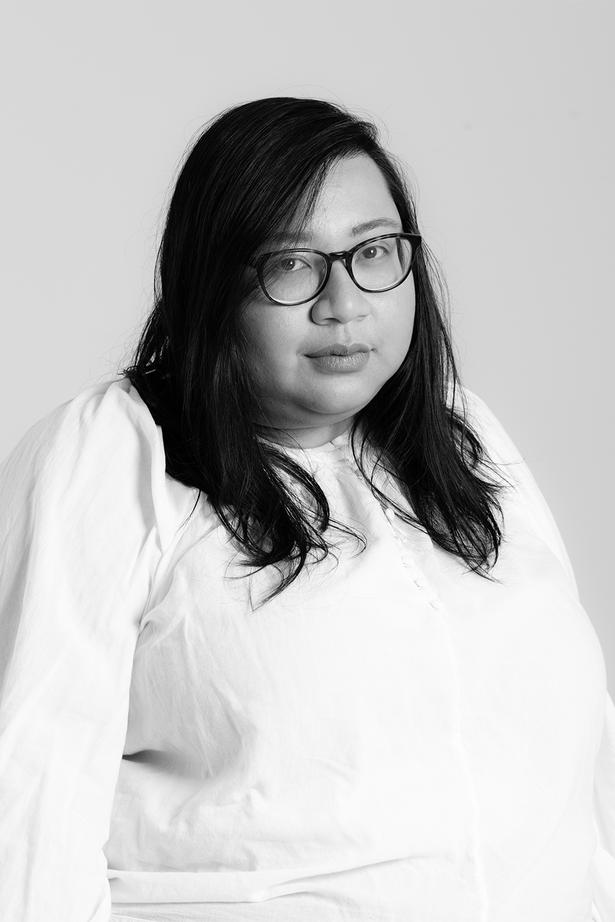 The secret lies in LiveCalm's combination of adaptogenic herbs ashwagandha, holy basil and rosemary to soothe the nervous system and manage long-term stress in the body. Next it's on to her to-do list and gratitude pointers while Jess plans out her day.
"My days usually involve working with my clients, meetings, creating content or writing or photographing for current projects, lunch with my brother and collaborator Joey, then the afternoons are spent doing more of the same thing until around 5pm," she says.
Jess' fast-paced days are supported by a spritz of BraveFace CoolHead spray whenever needed — it helps her to restore a sense of calm and focus. This pocket-sized sanity saver contains soothing passionflower and M?nuka honey, plus gotu kola for mental alertness, all of which has made it worthy of a spot in Jess' handbag.
Her evenings are spent at events or making dinner with her family, before an hour of journalling, blogging, scrolling Instagram and performing her nightly skincare ritual. This wind-down time is important to Jess, who says she finds it difficult to switch off at night.
"My brain tends to go into overdrive at night because I am pretty nocturnal and get the best ideas in the evenings," she says. "That means I often find myself with the drive and resolve to change my life and the world after midnight!"
To combat this, Jess takes a couple of pipettes of BraveFace HeadRest before she jumps into bed with her journal. It's said to quieten a busy mind and enable you to fall and stay asleep using calming passionflower and chamomile. "I need to be at the top of my game when I wake up and that means needing to ensure I get enough hours of good quality sleep.
It's been my BraveFace routine for the past couple of months and I've noticed a difference when I don't do it," Jess says. "I'm a lot calmer before bed and able to gather my thoughts in a better way so I'm not overthinking and worrying about what the next day will bring."
BraveFace is just one of the tools Jess has in her toolkit to help navigate major changes in her life and feelings of overwhelm. Since using the BraveFace system, Jess says she's far less likely to spiral when stressed. "My tendency when stressed is to think about every single thing that's gone wrong in my life, instead of just thinking about that one thing," she explains.
By sharing her honest experiences with stress and overwhelm, Jess hopes she'll be able to shine a light on a subject that's so often kept hidden. "It means talking about the things we're not always open about, like stress, what causes it, and how we deal with it (because even I have had unhealthy ways of coping in the past)," Jess says.
As a storyteller, Jess has always been passionate about using her voice and platform for good — whether that's talking about diversity in the beauty industry, confronting fat phobia in fashion, or helping others feel safe enough to share their stories about stress.
Jess says: "Even though sometimes feeling overwhelmed makes you feel lonely and makes you think that no one else understands or has gone through this before — remember that feelings aren't facts and that everyone has felt these feelings before too."
Share this:
More Beauty & Wellbeing / Wellbeing