Behind Jo Malone's Bloomsbury Collection
The English country house and garden of Charleston has inspired a new blooming of ideas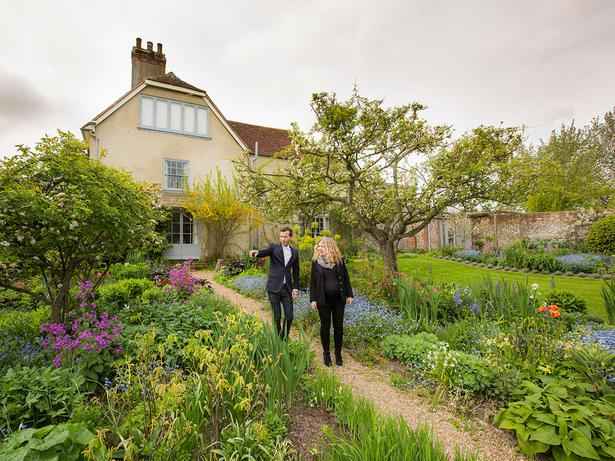 Saturday Feb. 25, 2017
A century since their heyday, the Bloomsbury Group's role as flagbearers of a liberal flowering in English intellectual life is still celebrated. Writers including Virginia Woolf, E.M. Forster and Lytton Strachey, and economist John Maynard Keynes, have a reach beyond the history books. Now, their set, known as the Bloomsbury Group, is the subject of a tribute sketching their story in scent.
The influential London collective of free-thinkers signalled a changing of the guard from the Victorian era. Alongside their literary and artistic endeavours came new ideas on feminism and sexuality.
Post-WWI, members of the group, were frequent visitors to east Sussex where several of them owned country homes, including the charming riverside cottage of Charleston near Lewes (pictured). It was here that Jo Malone London sent master perfumer Yann Vasnier to soak up its period charms. His brief was to design a Bloomsbury collection of scents, The Bloomsbury Set, capturing the intoxicating essence of an unconventional life.
READ: Jane Fonda's Honest Approach to Beauty
"When we visited, I didn't know what to expect, but I fell in love with it," he said. "When I was there I made a storyline in my head from morning to afternoon to evening, so the five fragrances have a natural evolution. What I particularly loved about The Bloomsbury Set was the juxtaposition of domesticity and simplicity with this hugely intellectual environment."
His collection traverses the lily pond at dawn, bold blue hyacinths, blossoming fruit trees, absinthe afternoons and golden linseed on paint-stained hands. Aromas also recall warming whisky and sweet pipe tobacco during study sessions in the library and waxed floors, burnished by secret footsteps in the night.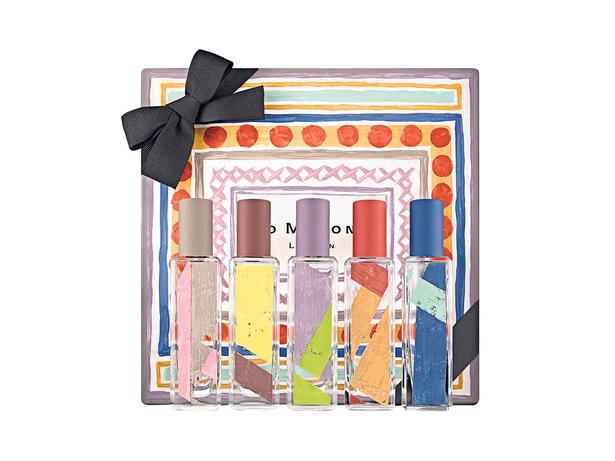 Celine Roux of Jo Malone says the Bloomsbury collection was an opportunity to celebrate British life with a twist and bring new approaches to perfumery. "We enjoyed the idea that this group appeared to be very English and proper, but they were in fact non-conformists and true hedonists."
From single note hyacinth to fresh lilies and contrasting mixes of leather and artemisia, tobacco and mandarin and whisky and cedarwood, the fragrances explore the solifloral and more complex compositions.
READ: Karen Walker's Business Tips
Visitors to Charleston found it still felt infused with its former famour occupants. "The colours, the textures, the smell of the paint, the light through the windows, leather-bound books in the library: it felt frozen in time and I could imagine these intellectuals sitting there and brainstorming ideas. "Everything at Charleston is painted from floor to ceiling, every table, and every lampshade."
Bottle design features painterly strokes to reflect the home's decoration. Vasnier said one beautiful table painted with water lilies looked almost like camouflage print. Smells of clay, dust and ceramic were in the air.
"When we walked around the garden I was so captivated by the plants and flowers — I sent a list to my brother who's a landscape gardener, so he could explain a little more about some of them."
• The Bloomsbury collection will be on sale from March 6 from Jo Malone Britomart, Smith & Caughey's Queen St, Ballantynes Christchurch and David Jones Wellington. Individual 30ml colognes will cost $114.
Share this:
More Beauty & Wellbeing / Features & Profiles