Jo Malone On Creative Breakthroughs & Building Her Second Global Empire
The self-proclaimed scent story-teller of Jo Loves on her continued passion for making art for the nose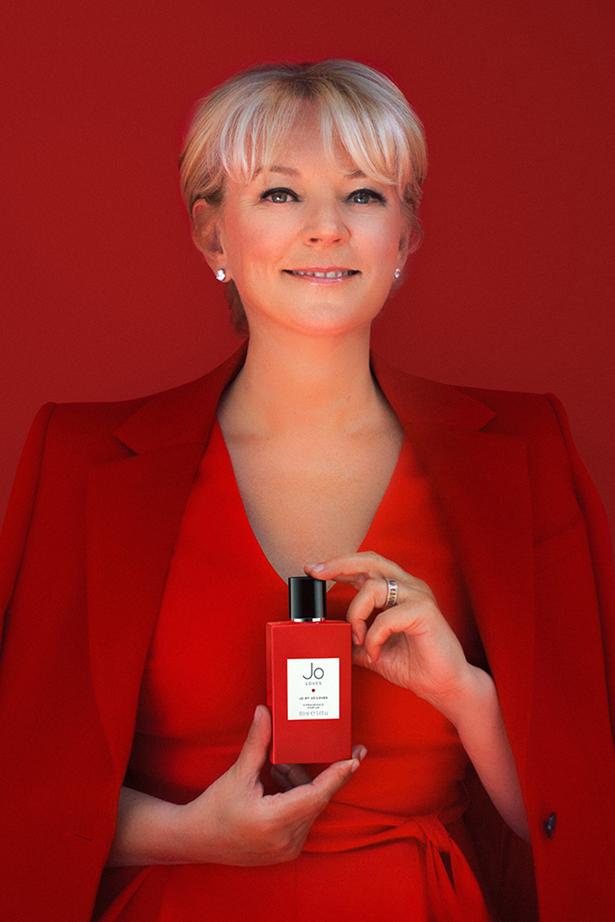 Friday Oct. 22, 2021
It may sound twee, but speaking with Jo Malone CBE was one of those career-defining moments for me.
For years, I've dutifully spritzed on colognes and slathered on body cremes from the English scent maverick's eponymous scent collection — Jo Malone London — which she founded in 1990, sold to Estee Lauder Companies in 1999 and then consulted for until 2006.
It would've been easy for Jo to end her fragrance story here. Instead, she was hustling away in the background, formulating a scent, bath, body and candle collection with the world's top perfumers until her new brand, Jo Loves, was ready to share with the world five years later in 2011.
In the years since, Jo Loves has risen in popularity across the globe, with opening after opening proving the brand has as much clout as its founder.
Any New Zealand beauty savant will understand the frustration that comes with being located at the bottom of the world, meaning we're often the last ones to land the big-name launches.
But now Jo Loves is set to shake up the local fragrance scene, with the announcement that the brand is launching exclusively online at Adorebeauty.co.nz for one year.
Seven of the brand's best-selling scents will be available in eau de toilette, shower gel, body creme and candle form — Pomelo, White Rose & Lemon Leaves, Green Orange & Coriander, Jo By Jo Loves, Pink Vetiver, Mango Thai Lime and No 42 Flowershop.
According to Jo, I've caught her on a particularly "happy" day. Our chat bookends her first day back in the office with her team, after the pandemic put a stop to any in-person meetings.
"I was sitting at my desk today, and I was smelling my papers and looking around and I just thought: 'I just love this,'" Jo says.
With sea bass in the oven and the movie Freedom Writers queued up to watch when our interview ends (it's one of her favourites, she tells me), it's evident that Jo's passion for scent hasn't waned one bit during her 30 years in the industry.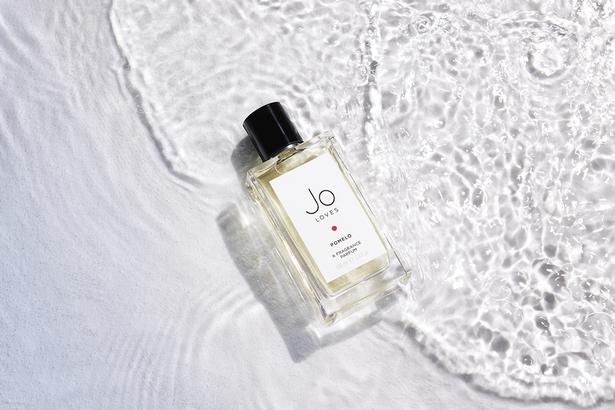 "Our job is to remind people through the power of scent what the memories are so that they can hold on." Photo / Supplied

"I've loved today. I haven't been with my team like that for quite a while and I just sat, in the office, so happy. Always when I'm creating, I'm happy. When I'm not creating, I'm trouble," she says.

Jo and her team have just finished the brand's first 2022 offering, one which strikes the balance between the feminine and masculine, and signifies the summer during which she says her "life came back".

After contracting a "terrible" virus during a holiday in Greece earlier this year (not Covid, she assures me) Jo experienced a month-long mental block. The second in her 30-year-long career.

"I think my mind was mentally very tired," Jo says. "Coming out of lockdown was harder than going into it."

A trip to Portugal was the escape she needed, and while she was floating on a pool lilo one afternoon, her ideas came flooding back.

"I quickly got to the end of the pool, grabbed my notebook and wrote everything down. It was like a traffic jam in my head — everyone was beeping their horns, and every idea was shouting, 'No, listen to me! Look what I'm showing you!' There were eight amazing ideas, of which we're implementing four," she says.

"Whenever I'm near water I can think of solutions, strategy and creativity so easily. I should live on a boat really. Any expanse of water, lakes, seas, anything, makes me think in a fluid fashion."

READ: Perfumer Sophie Labbe Transports Us To The Italian Coast With Versace

During Jo's short sabbatical, business boomed. Despite initial fears that her fairly new team would struggle to navigate running her fragrance empire at the start of the pandemic, Jo says she needn't have been nervous.

"My goodness, this team really pulled together. In the beginning I said to them, 'I want you to think of us as gatekeepers of scent memories. We now have a responsibility and a purpose here. Our job is to remind people through the power of scent what the memories are so that they can hold on,'" she says.

"Whether that's memories of friendships, of weddings, of Christmas, whatever it is, we are the gatekeepers and our job is to recreate those memories."

Two years later, Jo says they're selling more scented candles now than ever before, in any business she's ever created. The lipstick effect in motion.

"It was feel-good product. You close your eyes and you remember who you are, where you want to be, and what you want to do. Instead of just being a luxury, it became part of everyday life. And that trend hasn't left us. I think it made people feel good about themselves," she says.

We joke that lighting a candle is better for you than a glass of wine (but agree there's always room for both).

"I think the sense of smell is powerful in our memory and, when it recreates the memory, it recreates the emotion. That's a very powerful thing. Scent may not have found its voice in the way that it has, had it not been for the whole world going into this catastrophic situation," Jo says.

She adds that the pandemic stripped everything of its scent and replaced it with sterility — further cementing the power of scent to make homes and bodies smell nice and feel luxurious once again.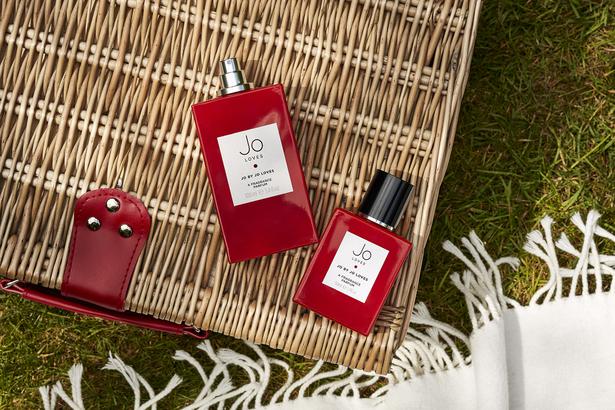 "Scent became especially impactful as a carrier of travel memories. During lockdown we did live events with discovery kits on Zoom. I would talk through all the fragrances and all my travels. People loved it," Jo says.
"Pomelo is me walking up the beach in the Turks and Caicos [Islands]. Cobalt Patchouli was about looking up after two years of lockdown and seeing blue skies and starting to dream again. Green Orange & Coriander was New York in the snow, Mango Thai Lime is the Four Seasons in New York and the Amanpuri in Thailand."
Jo Loves celebrates its 10th birthday this year, and Jo says the secret to running a successful fragrance brand is the scents themselves. "You have the smartest packaging, you can have the coolest social network, but unless you have great product, it will never ever become a global brand," she says.
"I always dreamed it would happen again, but it's happened so quickly this time. So quickly and so differently. I came back to the industry because it's the only thing I can do truly brilliantly in my life."
READ: Jo Malone On The Difficult Decision to Walk Away From Her Namesake Company
A master of reinvention, Jo says life took a swift turn when she was diagnosed with breast cancer 15 years ago and was given only nine months to live. She subsequently lost her sense of smell (lucky for us, it's since returned). It's now the mantra that runs through everything she does: don't save your best for your best day, your best day is now.
"People have their best dress for a special occasion. Why not wear your best on Friday, light your best candle, pour yourself a glass of wine. Today is your best day," she says.
As we wrap up (her fish is ready), we begin to unpack the perils of lockdown. "My God, Covid has to disappear at some point!" Jo says, adding that in some ways, the pandemic has been cathartic.
"Here in London, everybody is moving. Everybody has rethought their life. They're moving house, changing jobs, ending marriages. People really did think, 'If this is it, it really is time to live my best life,'" she says.
"At least there's no need for me to get a new job!" she laughs.
Share this: