Jo Malone London's New Collection Transforms Weeds Into Wild Fragrances
How do you turn a weed into something everyone wants? We talk to a team of skilled perfumers about Jo Malone London's new Wild Flowers & Weeds collection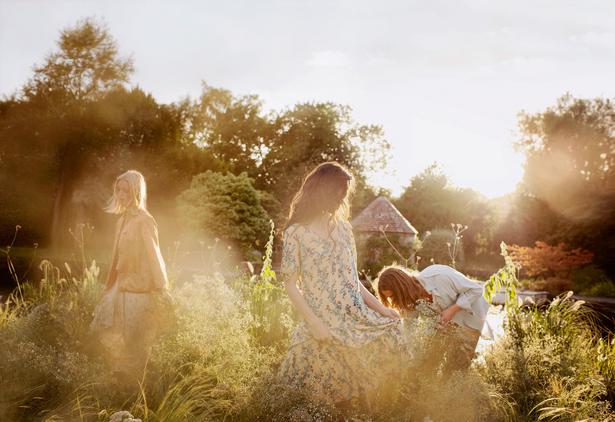 Wednesday March 13, 2019
Wild Flowers & Weeds is an unexpected yet naturally elegant coming together of what grows in unruly splendour, reinterpreted as fragrance by Jo Malone London.
Each year its perfumers come up with a collection paying homage to the company's British origins. The verdant countryside and its overgrown river canals were the inspiration this time round.
READ: 10 Natural Perfumes For Fragrance Fans To Try
The results is five 30ml colognes, in bottles decorated with illustrations of the key ingredients. These range from Hemlock & Bergamot to Willow & Amber, Nettle & Wild Achillea, Lupin & Patchouli and Cade & Cedarwood. Blended into these surprising concoctions are more traditional floral and other fragrance notes.
So why and how do you turn a weed into something anyone wants? First find a team of skilled perfumers, led by Jo Malone London's Celine Roux, and then ask…
Celine Roux: For this collection it was the idea of flowers that are almost not really flowers, but weeds. Not the typical wild flowers you find in a field like a daisy or a daffodil. What I love is that nature takes over, with no rhyme or reason — and makes things unexpectedly beautiful. You often find these types of flowers next to canals. So back one sunny afternoon in 2017 we went on a trip along a canal with the perfumers. In Britain especially, a lot of people have memories of going on barge holidays, and the boats themselves are really special and unique — they are often decorated with flowers and herbs, and you have the woodburner inside the boat. 
Those were key points we wanted to capture in the collection. We were mesmerised by the grace of the weeping willow, gently draping into the water. After exploring the canal by boat, we moored up to see what we might discover along the banks. There we uncovered wild and wonderful weeds, plants and flowers – from delicate white flowers of hemlock to the jagged edges of the stinging nettle leaves.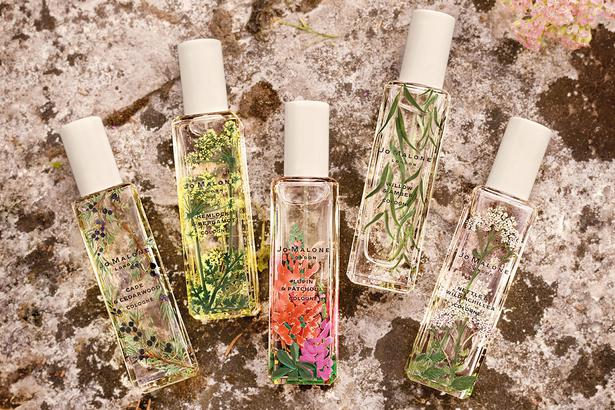 Yann Vasnier: For me [interpreting the brief] it was all about natural beauty, creating something very free-spirited, bohemian and wild. Visually, the collection represents a lot of things — a cloudy morning, the mist on the water, greens and yellows, the sun, the leaves and a bit of smoke.
Louise Turner: I saw it as a journey. The idea of walking along a riverbank, or taking a boat down the river, and discovering things as you go along. The fragrances as snapshots of what you might find on your journey. I have fond memories from my childhood of collecting wild flowers. I really enjoyed pressing them to create homemade cards for family and friends. I particularly liked spring flowers, such as primroses, bluebells and lupins
What is it that is so unique about this collection?
Céline: In general, you don't hear about ingredients like willow, lupin or wild achillea in perfumery. Hemlock is known to be poisonous and nettles can sting you. It's the contrasts and the ingredients that make the fragrances so original.
Were there any challenges creating it?
Yann: When we were working on Willow & Amber, Celine really loved the base of the accord. It was a challenge to take that and translate it. I had to find the right ingredients to open it up and add structure. In the end I added citrus notes of bergamot and pink pepper to the top to bring the freshness, and woods to lift it.
Wild Flowers & Weeds cologne costs $118. Available for a limited time from Jo Malone London stockists, see Jomalone.co.nz
Share this:
More Beauty & Wellbeing / The Latest