Natural Makeup Tips with Karen Murrell
Karen Murrell is Australasia's biggest lipstick manufacturer and as she adds to her natural range, this exporting Auckland-based success story talks tips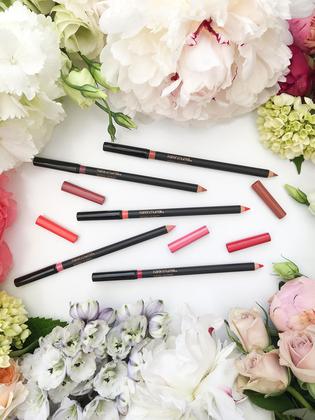 Bold lip colour seems to be having more than a moment, what do you put its appeal down to?
Fashion is constantly evolving and cyclical. Your lip wardrobe as such is a sub-category of fashion so will take subtle changes over the years in terms of colours, gloss versus matte, and bold versus subtle. The on-trend bold lip is an effect of this that we're currently enjoying. It is wonderfully empowering.
Why line lips?
When you line your lips you will get much better lip definition. Our new Karen Murrell Natural Lip Liners are made from as close to our Natural Lipstick materials as we could and are exactly the same shade as our lipsticks, so when you pair the lip liners with your favourite lipstick you're not going to end up with that nasty two-lip-colour look of the 90s.
How best to do it?
Try to keep the lip liner with your lip as it can start to look messy and fake if you start drawing lips out over your natural lip line. I am a big believer in the "simple as possible" approach. Draw around the outline and it is okay if you are not neat, because the liner is the same colour as lipstick and will blend in perfectly once you apply your lipstick. Once you have lined your lips, apply your matching lipstick — voila!
How do you prime and highlight your lips?
I don't. But I look after my lips by using a facecloth with cleanser or a bit of exfoliant on my lips in the shower so I have a terrific base to work from. A touch of your favourite gloss in the centre of your lips can add depth to your lip look.
Some people swear by a neutral liner, compared with a lipstick matched one, what are your thoughts on this?
If you find a product you absolutely adore then I suggest you stick to it. But fashion moves, so we love to mix things up to be creative.
When not to line lips?
There are some fantastic new lip oils, stains and glosses out that I would not add a lip liner with. Some of the best makeup artists I have worked with are self-trained and there are no rules. Do what you feel comfortable with and what you feel works best for you.
Any expert application tips?
Hold your lip liner at a 45-degree angle and apply it with shorter, light-handed strokes to avoid a harsh line. This means that when you're eating or when your lipstick eventually wears off you won't be left with a solitary harsh line. My makeup artist recently told me that if you want to make your lips appear fuller while still looking natural, use a slightly darker lip liner to define the bow and the middle of the bottom lip, then, blend it with a lighter shade liner around the rest of the lip — genius.
Tell us little about your liner formulation process?
This was my labour of love project and I worked on perfecting these liners for four years. There are waiting lists for [cosmetic] pencil manufacturers around the world and we had to prove our company size before we were even placed on a waiting list. [The liners are made in Spain.]
Are the colours naturally sourced?
We use natural and high purity, quality FDA-approved safe ingredients so you will not find any parabens, carmine, mineral oils or triclosan in our products.
Do you have a personal favourite lip liner shade?
Yes and this has been a surprise to me, as my everyday lipstick favourite is Peony Petal and I have been pairing it with Coral Dawn Lip Liner and I'm absolutely loving the end result.
What other lip products do you have in the pipeline, such as glosses?
We might be seeing more futuristic products than a lipgloss. We are, after all, nine years old now. Watch out this year for an expanding colour collection with a twist, some amazing new technology and some wonderful new ways to carry your favourite lip colours with you.
• Karen Murrell Lip Pencils cost $27 each and are new in stores alongside her 20-strong lipstick range. Visit karenmurrell.com
Share this:
More Beauty & Wellbeing / Features & Profiles