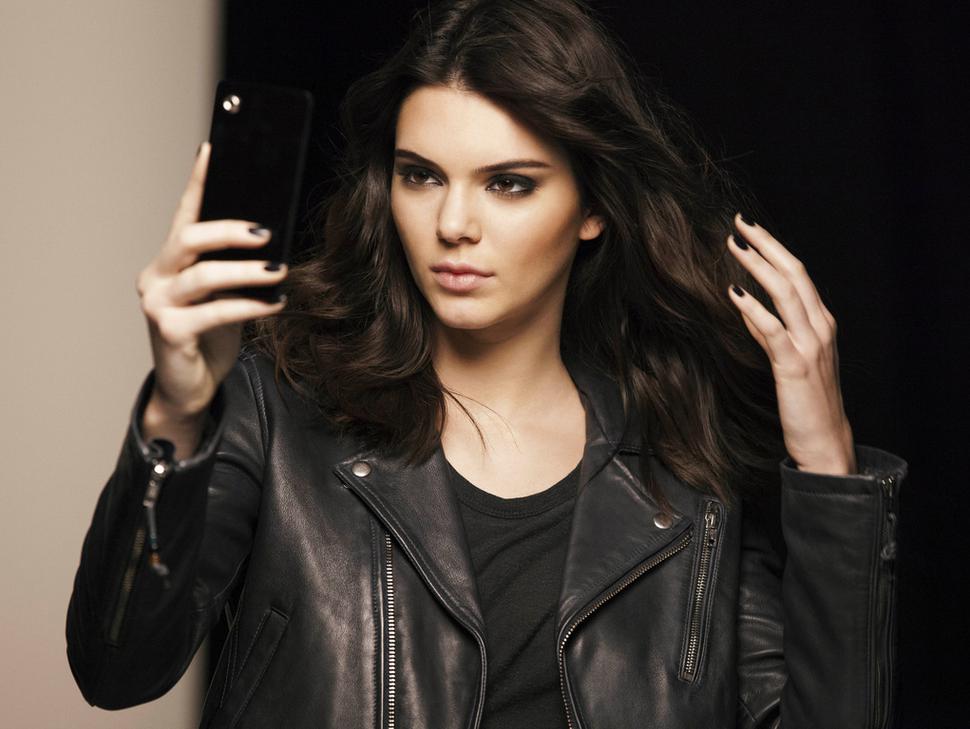 Kendall Jenner's little black essentials
Tuesday Feb. 24, 2015
From "reality" to runway, Kendall Jenner takes a further stride to supermodel status next week. Her favourite colour, black, is at the heart of her first big cosmetic campaign launch.
The spokesmodel for Estee Lauder has a liking for black leather and playing up her dark eyes. She prefers wearing trousers to little black dresses, but says she understands why the classic simplicity of the LBD was Lauder's inspiration for its new multi-tasking Little Black Primer, which she wears here, layered with mascara.

The little black dress: "I rarely wear dresses but when I do, I look for something that stands out."
The little black jacket: "Black leather jackets make an outfit. I just got a new one that's black with embossed snake-print. It's sick."
The little black boots: "I used to be into knee-high boots with heels, but now I'm more into ankle boots. My favourites are booties from Tabitha Simmons. I'm tall and I don't really need the height. Plus, I like being comfortable."
The little black pants: "I have a pair of black jeans with motorcycle detailing that I love. I typically like a good high-rise, or a mid-rise jean. I also love black leather pants. I just discovered the line Cushnie Et Ochs. Their black leather pants are amazing because they're cut really long."
The little black eyeliner: "I'm really bad at putting on eyeliner! But I like kajal liners that you can put on and smudge. I sort of have OCD with my eye makeup, so even if it's supposed to look messy I still try to make it look perfect."
The little black bag: "I have a big black bag that's really good for travelling because you can fit everything inside. But I wear my black Celine Mini Tote everyday. I have two others - a nude one, and a red one - but the black one is just so easy: you grab it, and go."
The little black sunglasses: "My favourite sunglasses are a pair of black aviators, and I have a pair of boxy, black shades that go with everything."
Share this:
More Beauty & Wellbeing / Trends