How All Black Kieran Read Stays Healthy
As he steps into the spotlight, All Black captain Kieran Read explains how he stays healthy and happy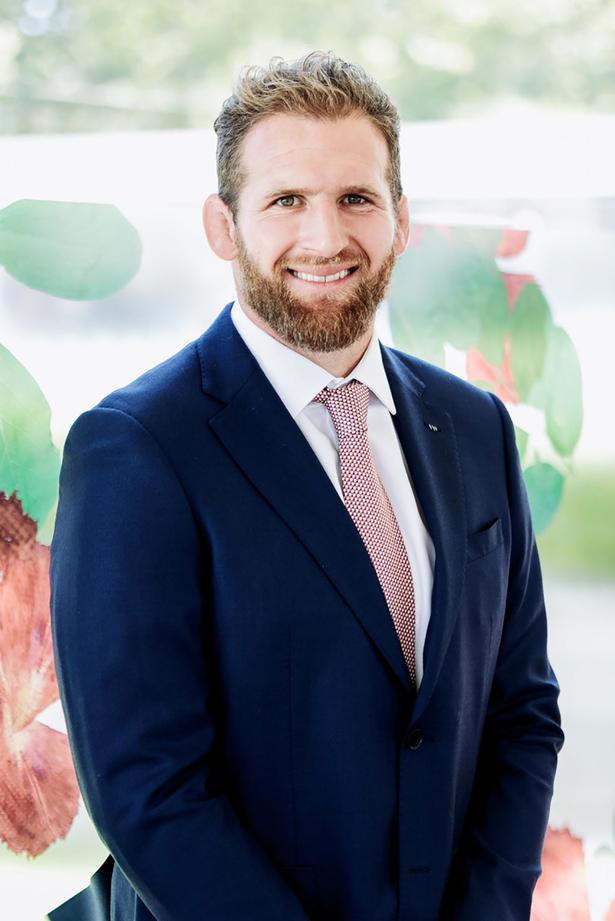 Wednesday March 16, 2016
Following in the footsteps of Australians Nicole Kidman, Lleyton Hewitt and Masterchef Australia judge George Calombaris, Crusader and All Black Kieran Read has just been named the first New Zealand ambassador for Swisse supplements. Viva spoke to the newly anointed All Black captain and father of two (his daughters are 5 and 3), about why health and wellbeing are important to him.
Being a pro-rugby player there's pressure to be big, is that healthy?
We've got trainers, nutritionists and doctors who have an ideal body shape/ body weight for each position in the team. The great thing about rugby is that there's room for every shape and size to play the game. As a loose forward you've certainly got to be bigger, so there's a lot of emphasis on getting in the gym, and nutrition also plays a massive part. A nutritionist gives you an eating plan and ensures you're getting the right amount of protein and carbs. Over two thirds of the year you're at home so they provide a lot of instruction, especially for new guys coming in. Generally it's about keeping a good balance. You need to be fuelling the body for training and eating enough — but it has to be quality stuff too.
Do they check up on you?
They do skin fold testing, which is essentially measuring your body fat with calipers. So you know, it's kind of the worst time, I always hate it. If you're in the good zone you're generally fine. But it's when you get out of the zone — too much body fat — a nutritionist keeps a really close eye on you. They make you do food diaries and things like that.
It sounds like being a fashion model!
[Laughs]. In the entirely opposite way it probably is! You know, it's pretty well-researched and the guys who work with us are really experienced at getting the most out of it for us.
How about your mental health? That must surely be as important at your level as your physical health?
I think probably at the highest level, turning up and making sure that you're in the right space for a game generally leads to good performance. We have people we spend specific time with during the week focusing on mental practice and strength. Pressures and expectations are a big thing, especially for the young guys coming in and suddenly playing in front of thousands of people, with all the scrutiny you get. It can be tough so it's important you have a bit of a backstop and some help there.
How do you avoid bringing the stress home with you?
I've got to the point where I can switch off from rugby. And the kids certainly really help me with that. When I come home and they want me to dress up as a king or prince and pretend they're princesses, you automatically forget about what's happened during the week, or what's coming up.
Has becoming a parent changed the way you live your life?
Yeah, I think it's been a real positive for me in terms of my health. Every time I come home, no matter what has happened during the day, you want to come home and have a smile on your face. And see your kids, hug your kids. And in terms of our food we're probably healthier now than we were, because you're cooking meals for kids every night. We always try to have the same meal as them now they're a bit older, so we can sit down and enjoy a meal together.
You and your wife Bridget are childhood sweethearts, right?
Yep. We met at high school, Rosehill College when we were 16 and 17. We've been married eight years now. Seven years? I don't know (laughs). She's been with me since before I cracked rugby, when we were just students flatting together, scrounging around and living on two minute noodles!
Rugby is so rough, what do you do to give back to your body?
It certainly is. We try to get massages a couple of times a week. Recovery is really important. Compression garments, getting in the pool, ice baths, we do a lot of all that. And just making sure that you're taking the right things around nutrition — joint supplements, fish oils and things like that really assist. It all adds up.
Do you party on tour?
Nah there's not too much partying going on. You know, you've got to be pretty smart in what you're doing. We go out and enjoy each other's company for dinner and might have a couple of drinks here and there, but you've always got to look ahead to what's coming — you've got to be right on your game.
Share this:
More Beauty & Wellbeing / Wellbeing