Kirsty Godso's High Intensity
The personal trainer and social media star brings her passion for fitness to millions of people all over the world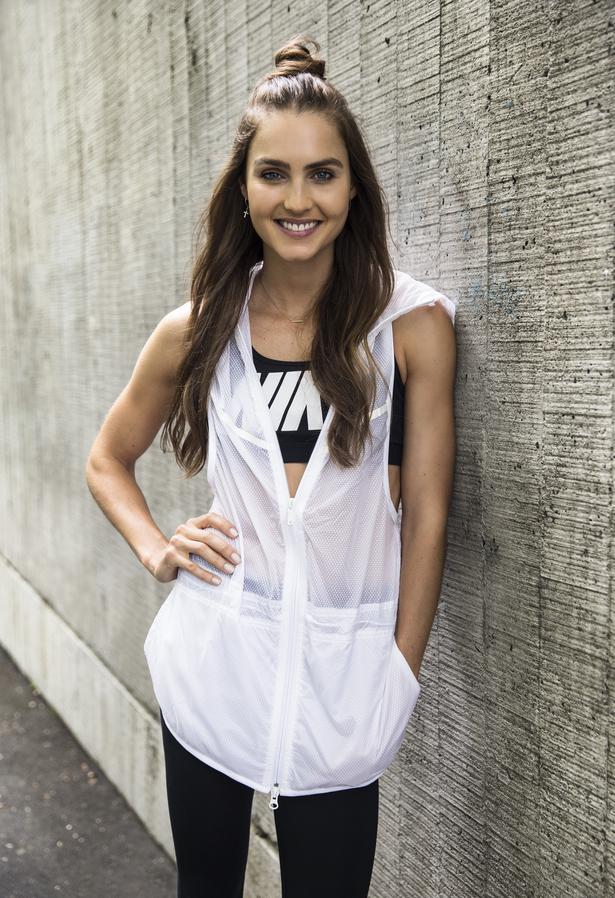 Monday Jan. 4, 2016
Kirsty Godso is on a warpath to try and make us fall deeply in love with exercise. But the 27-year-old fitness wonder isn't interested in the kind of workouts where you are training for a "bikini body".
"You should want to establish a relationship with exercise where it is part of your life, it makes you feel good and, yes, it's going to make you look good — but there is a much deeper relationship to it than just wanting the aesthetics," she explains, between shots while on a secret photoshoot for Nike in Los Angeles ("hands down the most exciting job" she's been on yet).
Kirsty's intention is to be a source of encouragement for females rather than the trending "fitspo". It's this authenticity and passion for exercise that sportswear giant Nike noticed in the former Les Mills gym trainer. The footwear company this year selected her to become one of the Nike "elite global master trainers" — one of only six in the world.
Although she is based in Auckland, the majority of Kirsty's time is now spent travelling overseas. This year alone she has travelled on the Nike Training Club Tour to 13 countries, seven of which she led on stage. She describes the tour as a sort of Coachella-like fitness festival for women, where she has led thousands of women in workouts from Hong Kong, Guangzhou, Mexico city, Sydney, Istanbul, Moscow to Stockholm.
Along with the tour she also launched two of her own high-intensity training workouts, the first one being launched at the top of the Sky Tower. She was so delighted by the experience, describing it as a dream come true, that she was moved to tears. Kirsty has since launched a second workout on the NTC+app, a free fitness app that has been downloaded more than 20 million times. She filmed one of the workouts in Mexico City, which saw her jumping off pyramids, and another in Paris with the Eiffel Tower in the background.
The whole global fitness phenomenon that has exploded recently is nothing new to Kirsty. She has always been a leader when it comes to fitness and describes herself as borderline fanatical about it. "I swear I get more obsessed every day. People ask 'what do you do for fun?' Ah, I work out — they're like, 'no that's not a legit answer'."
Kirsty realised that her love for exercise ran deeper than just a hobby while studying finance and business at the University of Auckland, when her timetable was dictated by her gym schedule. Following graduation and getting a job in marketing, she realised it wasn't something that made her want to get out of bed every day.
But exercise did give her that feeling. "People always talk about the feeling after exercise. I love it while I'm doing it. I love every second of it," she explains, "I think it sounds tragic, but I love the challenge of it — you feel at your best when you feel really strong, and when you can push your body to its full potential."


Share this:
More Beauty & Wellbeing / Wellbeing