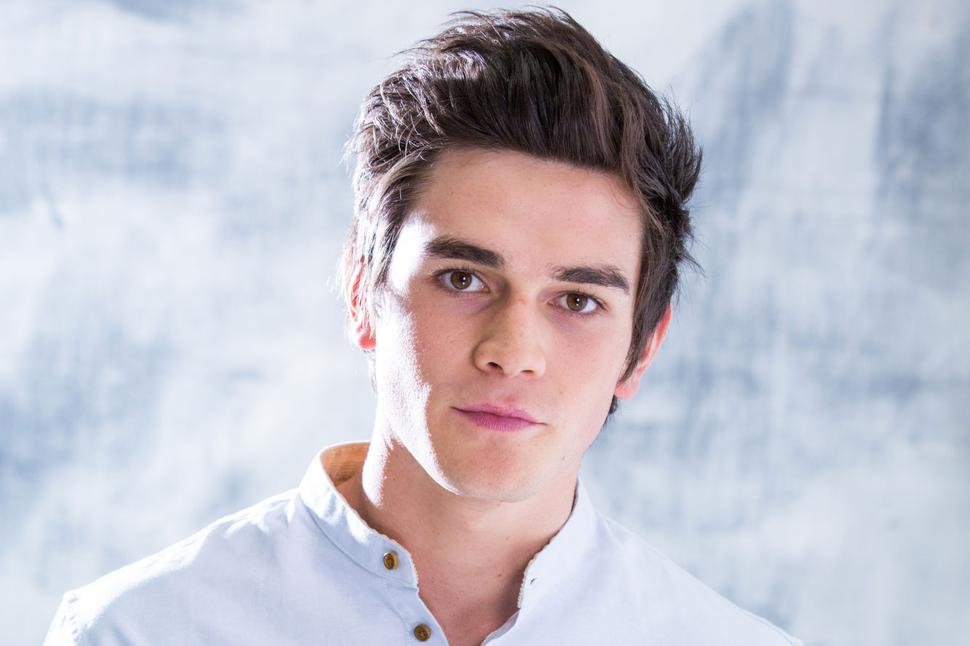 KJ Apa's Grooming Routine
Actor KJ Apa takes a break from filming to talk health and grooming
Tuesday Dec. 8, 2015
Rising star KJ Apa quickly gained a following playing broody high school heartthrob Kane Jenkins on Shortland Street. The 18-year-old has recently completed filming on a Dreamworks film called A Dog's Purpose in Winnipeg, Canada directed by Swedish director Lasse Hallstrom (What's Eating Gilbert Grape?, Salmon Fishing in the Yemen). He's also known as the man behind many of ABBA's ground-breaking music videos. Joining KJ is Britt Robertson and Hollywood veteran Dennis Quaid, while Bradley Cooper will provide the 'inner voice' for the canine star of the film, Bailey. As one of New Zealand's most promising actors to break through into the American market, we look forward to seeing more from this talented actor. The health enthusiast is taking time out between filming to make the most of the New Zealand summer, and shares some of his health and grooming tips.
What do you do to take better care of your health?
I try and exercise twice a day so I can eat what I want. It's more important to look after yourself and your insides so you do not have to throw unnatural things at your body all the time. Simple things, like exercising and eating right, are important to me and my wellbeing.
What's your morning routine like?
I usually get up around 8am, have breakfast and then start my day. Every day is different for me.
What are your favourite grooming products?
I'm currently using Kevin Murphy products. The last product I purchased was the Kevin Murphy wax for my hair. I usually have someone to take care of my grooming when I'm on set, so that helps.
What do you do to maintain good skin?
I take one zinc tablet a day (mum forces me to!) and I try to eat as healthy as I can.
Your favourite cologne?
It would have to be either Sean Jean or a Versace fragrance.
How do you maintain your hair?
Stephen Marr in Ponsonby takes care of my hair.
Who are some of your personal style icons?
I don't really have any style icons but there are brands that I personally enjoy wearing, such as Adidas, AS Colour and Working Style.
Share this:
More Beauty & Wellbeing / Features & Profiles