Why New Zealand Deer Milk Is Now On The World Beauty Map
A world-first skincare range made using New Zealand deer milk launched this week with high hopes. Janetta Mackay discovers why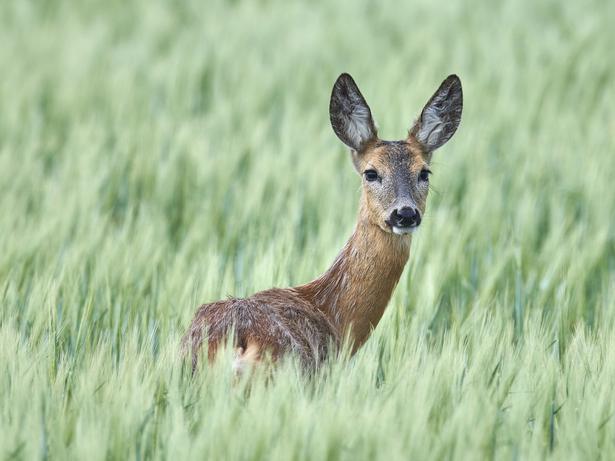 Friday Feb. 22, 2019
Across the lake from Queenstown, there's some fawning going on as a herd of visitors disembark from the vintage steamship TSS Earnslaw to meet some baby New Zealand red deer. So far, so touristy at Walter Peak High Country Farm — complete with Bambi and me selfies. But it's what these deer can produce, rather than how cute they look that is the real purpose of this outing.
This week marks the launch of a first-to-market deer milk skincare brand, called Kotia. To help put this wholly New Zealand creation on the beauty map, Queenstown entrepreneur Graeme Shaw has flown in about 70 buyers and media guests, many from Australia, to learn more.
READ: Why Queenstown Is A City Of Extremes
Viva first spoke to Shaw in Auckland ahead of the event and learned of his seven years working to turn what started as a curiosity — can deer be milked commercially — into a reality with exciting export potential. Passion projects championing what is unique to New Zealand are a strong motivator for the founder of luxury Matakauri Lodge. Initially he thought protein-rich deer milk might provide a novel addition to the cheeseboard to sit beside cow, goat and sheep varieties. But over time, it was the high-value skincare market that captured his imagination.
Cleopatra is said to have soaked in asses' milk and in recent years donkey milk skincare has become a craze emanating from Korea and also under research in France. So why not deer milk?
First, the flighty, farmed animals needed to be coaxed into feeling comfortable with extra handling. For mechanised milking, special machinery had to be developed in conjunction with interested dairy farmers. A female dairy worker, who was part of those pioneering trials in Otago, reported her hands were softer and her nails stronger, leading to more scientific testing of the milk's properties. This work by AgResearch at Lincoln revealed superior hydration profiles.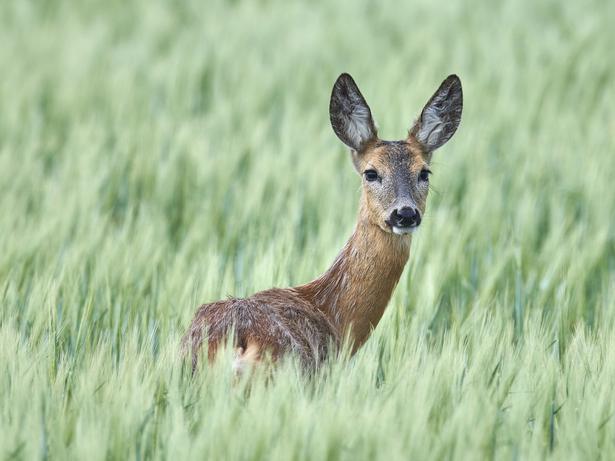 Shaw engaged an expert cosmetic formulator to make the most of the velvety milk, but also to ensure that the Kotia range of skincare incorporated other clinically proven ingredients. Kotia takes its created name from the Maori words for young woman and deer and it will be distributed in New Zealand, Australia and Asia, through a partnership with Sydney-headquartered Australasian firm McPhersons.
READ: New Zealand Skincare Brands For Those Who Like To Shop Local
A Queenstown pharmacy is first to stock the brand, down the hill from where Shaw lives overlooking Lake Wakatipu. From next month Farmers and selected Life and Unichem stores will be introducing Kotia, along with the national Priceline chain in Australia. Meanwhile, Landcorp (which followed Shaw into deer milking and has sold milk to chefs) last year announced a supply agreement to South Korean pharmaceutical company Yuhan, which has its own deer milk skincare products in the pipeline for its market, which is keen to try all things new, natural and unusual.
So deer milk seems destined to be a thing. Shaw believes adding value in New Zealand rather than exporting raw ingredients is the best way to build up a sustainable new dairy industry and credible beauty business. With this country being home to the world's largest population of farmed deer, there's ample opportunity to diversify from meat and velvet sales. Key to Shaw's vision is sharing the story of the natural landscape the deer live in and how they are managed, which he is doing this week in conjunction with Deer Industry NZ.
Keeping stock stress levels low and allowing newborns to stay with their milking mothers longer, as is done with the Kotia herd, makes for a healthier product, he maintains.
Out in the mountain air, it's not hard to see why he's developed a soft spot for the hinds and fawns. Now he's banking that their milk will soften up our skin too.
MORE MILK-BASED BEAUTY TO KNOW
COW MILK
Cow's milk hasn't had the same pick-up for cosmetic use as the richer and rarer milk of smaller, four-legged mammals. We have come across a skincare brand overseas called Moo Goo, however, plus a few European spas offering milk baths. Soured milk, which is a natural source of lactic acid — one of the alpha hydroxy acids (or AHAs) favoured for exfoliation and brightening products — also isn't much called on by cosmetic makers. Laboratories generally synthesise lactic acid because it is more stable and easier to add to other ingredients.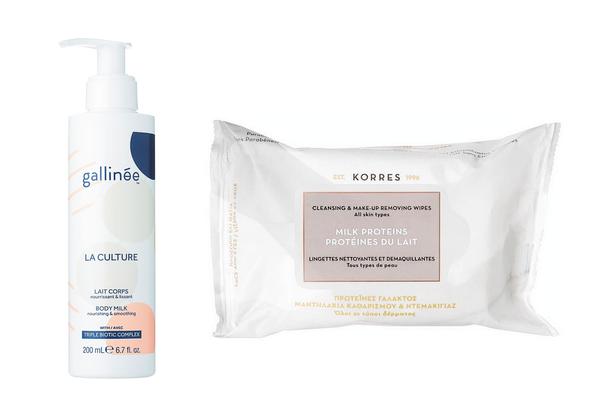 THE OTHER 'MILKS'
Plenty of beauty products carry the name milk, but this generally doesn't denote dairy, it mostly just refers to a type of formula that presents as a light-coloured liquid, typical of moisturisers and cleansers. There's also various nut or seed "milks" emerging, one of the most common being from almonds, echoing food trends. Dairy milk proteins feature in some products, however, including Korres Natural Milk Proteins Cleansing Wipes, $15. Biotic complexes are also added, including to Gallinee Body Milk, $71. 
GOAT MILK
Kate Somerville Goat Milk Cream, $112, has boosted the use of goat's milk in skincare beyond soaps, where its gentle properties appeal to those with sensitive skin. If the inclusion of goat's milk in this upmarket American skincare range — Somerville has a cleanser as well — spreads to other makers it may lift its profile from being largely a farmers' market buy or gift for a newborn. To check it out, try EcoStore's Ultra Sensitive Goat's Milk Soap, $3, which is fragrance-free, dermatologist tested and available in some supermarkets.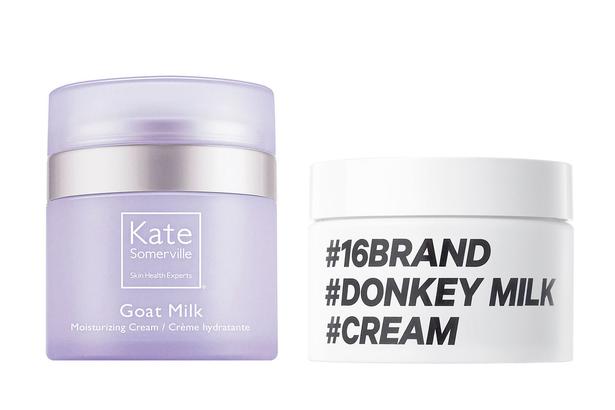 DONKEY MILK
16 Brand Donkey Milk Cream is a Korean creation that set off a flurry of stories around the world a few years ago about how donkey milk was the next skincare ingredient to know about. It launched in Mecca stores in New Zealand in 2017, but is no longer available here, although it is still sold internationally. Asia isn't the only place to dabble in donkey milk — attracted by its purported anti-ageing and anti-inflammatory benefits — with Europeans also making soaps and other cosmetics. Because the animal produces only a small quantity of milk this keeps prices at a premium. Donkey milk is said to contain four times the amount of vitamin C as cow's milk and to have a similar pH to human skin. 
Share this:
More Beauty & Wellbeing / Features & Profiles