Fitness Influencer Lana Van Hout's Beauty Routine 
The model and adidas athlete shares her balanced approach to beauty and wellbeing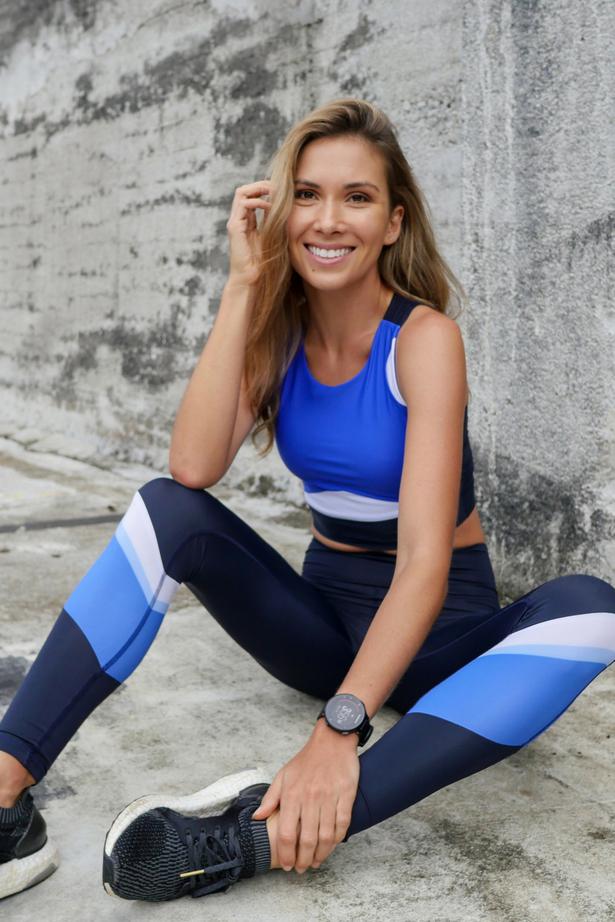 Thursday July 19, 2018
One simple scroll of Lana Van Hout's Instagram feed is enough to leave you feeling motivated to wake up before sunrise and throw on your running shoes.

An adidas athlete, model and running coach, Lana shares her running and cross-training tips daily with her 28,000-strong Instagram audience. 
The epitome of #fitspo, Lana's vast collection of active-wear and bikinis is as impressive as her tightly woven boxer braids.
We chat to the 27-year-old Aucklander as she juggles her busy schedule of training runs and campaign shoots, to discover more about her balanced approach to beauty and wellbeing.
Early makeup memories
I'll never forget the lipstick kisses that were left by loved ones on my cheeks when I was little.
Describe your beauty ethos?
Our bodies are a beautiful, unique vessel and we ask so much of them every day. It's our outer armour that protects everything within, and it needs the nourishment, love and respect to recover and function for a happy healthy life. I believe in leading a life that puts fitness, health and wellbeing front and centre. I love to know that the skincare and beauty brands I choose to use are transparent, trustworthy and not tested on animals.
READ: Pia Naera-Scott's Beauty Routine
Skincare routine
Every morning starts with a run, so I always apply Kiehl's Rosa Artica Cream before I leave the house. When I return home, I always cleanse my skin to get rid of sweat, dirt and pollution. I love the Kiehl's Calendula Foaming Cleanser and Toner followed by a moisturiser. In the evenings, I use the Kiehl's Midnight Recovery Cleansing Oil to wash away the day, followed by the Kiehl's Midnight Recovery Oil or the Ultra Facial Overnight Hydrating Mask for a hydration boost.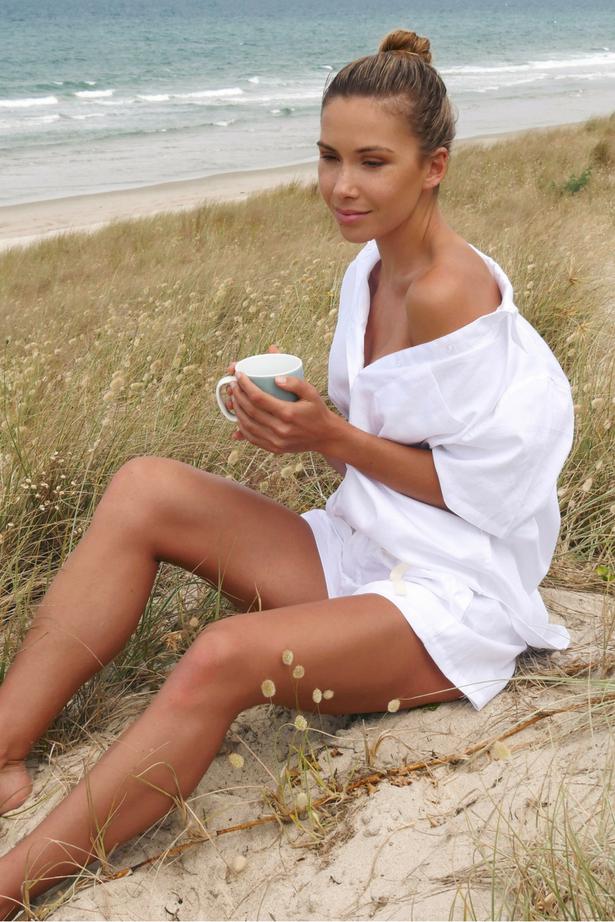 Makeup routine
First, I use the Kiehl's Eye Opening Serum under my eyes, and rub Kiehl's Ultra-Light Daily UV Defense sunscreen all over my face and neck. Even in winter it's important to protect yourself from UV rays. Next, I apply a little M.A.C Studio Fix Foundation, followed by YSL Touché Éclat to highlight my cheekbones, and bronzer. If I'm wearing eyeshadow, bronze tones are my go-to. I always finish off my look with lashings of mascara (if I don't have eyelash extensions).
Beauty evolution
In my teenage years, I had a lot of fun discovering makeup and over time the amount I wear has reduced. I have some freckles on my face and back then I would have hidden them, but now I embrace them! However, my most dramatic changes over the years have been different hairstyles and different colours. There is nothing like creating a new hair look to keep life interesting.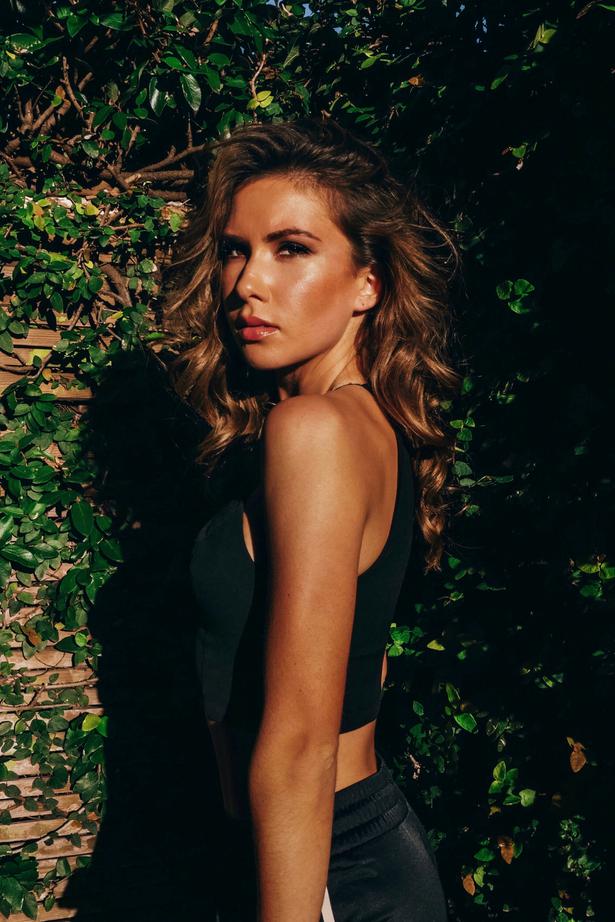 Hair and its care
I'm an athlete so, unfortunately, I have to wash my hair more than I'd like. I use Olaplex No. 3 once per week to strengthen my hair. I love Matrix Biolage Shampoo and Conditioner to wash and nourish my hair, and rub Moroccan Oil in daily for hydration. I like to let my hair dry naturally in the summer, but in winter I find myself blow-drying it and popping in a few curls with my Jose Eber curler. 
READ: Model & Yoga Teacher Ashley Hart's Beauty Routine 
Quick fix
If I haven't had a chance to wash my hair, dry shampoo is an absolute lifesaver! If I'm short on time and have to get ready in a hurry, I'll moisturise, apply a little concealer where needed. Next, I pop on my favourite lippy and a lick of mascara, and then I'm good to go! 
Last beauty buy
I recently had silk lash extensions applied by Ashley Allen and I love them. They make me feel so feminine and beautiful.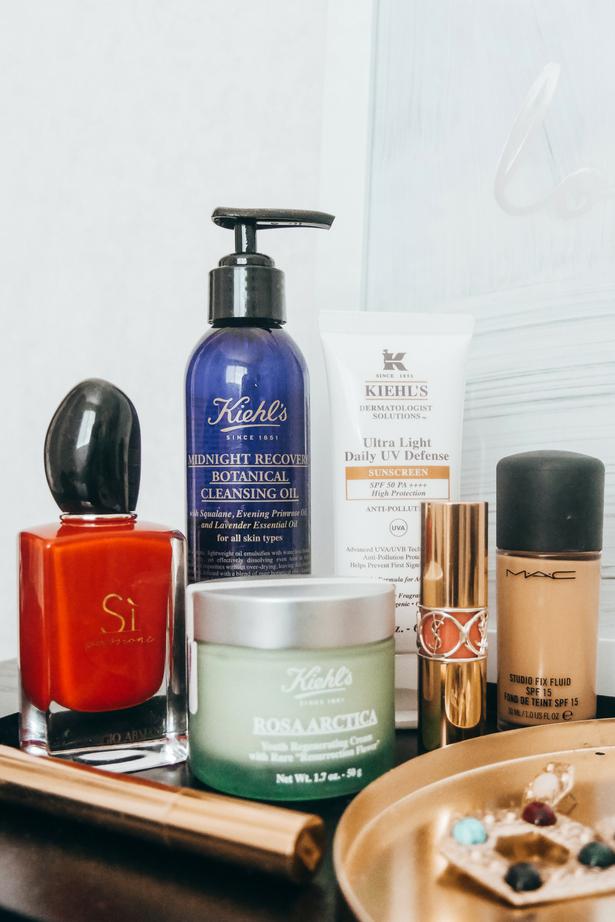 Five favourite products
1. Kiehl's Midnight Recovery Botanical Cleansing Oil. I love this as a cleanser as it is so gentle on skin and can be used to take eye makeup off, too. Plus, it smells incredible. 
2. Kiehl's Rosa Artica Cream. The perfect moisturiser for morning and night. It's incredibly hydrating, absorbs quickly and isn't oily. 
3. Kiehl's Super Multi-Corrective Eye Opening Concentrate. This is a new product I've been using and I love it. It's perfect for putting on before makeup. It is cooling to the touch, so applying it makes your eye area feel more open and refreshed. 
4. YSL Touché Éclat Complexion Highlighter. The perfect pen to highlight your best features. I love that this highlighter pen brightens and perfects your complexion with a natural finish, without any shimmer or glitter.
5. Giorgio Armani's Si Passione EDP. I have always loved perfume and I believe it's a must for every man and woman. A spray of perfume is a great way to feel more confident and be able to show your personality. I adore this new fruity scent. 
Beauty is…?
Beauty is what's on the inside. It's the inner beauty that shines through – that big smile on a person's face that exudes warmth and kindness. It warms you to the soul and makes that person shine. 
Share this: