Lancome x Proenza Schouler: Design Duo's Beauty Debut Is An Artful Collab
When Proenza Schouler's designers got together with Lancome, the result was a colourful melding of fashion and beauty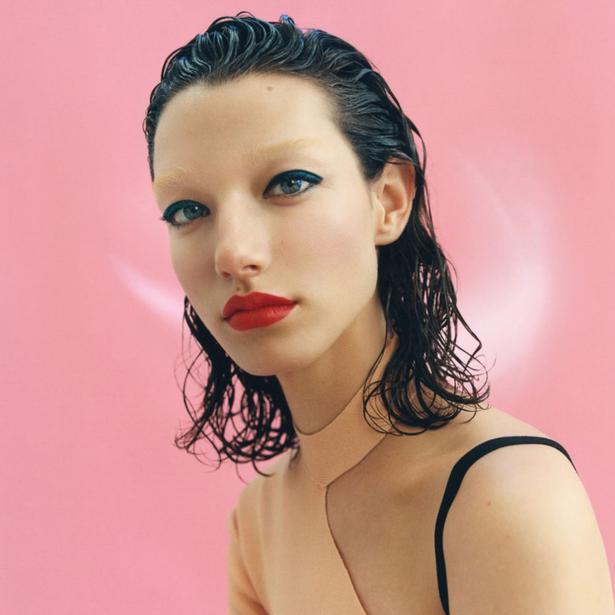 Wednesday Oct. 17, 2018
Jack McCollough and Lazaro Hernandez have strong views about the beauty look at their Proenza Schouler runway shows but when it came to designing actual makeup, it was back to the drawing board. They sum up the result in three words: bold, colourful and graphic.
Their signature style and flair with accessories shows most in the striking packaging for their collection with Lancome. As to the products themselves, they drew on the expertise of the French brand's cosmetic champions and their own visual inspirations to come up with a range that features matte lip and eye kohls, lipsticks, a cushion compact highlighter and eye palettes.
READ: Sisley's Christine d'Ornano Shares Her French Beauty Secrets
Here they talk about the process that led to the collection, how they got their start in fashion and what led them to shift from showing at New York Fashion Week to Paris last year.
Was it really so different, designing a collection of make-up rather than clothes?
Jack: They're totally separate worlds, each with a different but connected purpose. Fundamentally, however, we took the same approach: we worked out what kind of a woman we thought would wear the collection, and started collecting images we felt drawn to. A lot of it came from paintings actually, mostly from the hard-edged minimalist painters of the 60's. Carmen Herrera and Elsworth Kelly were two that we felt especially drawn to.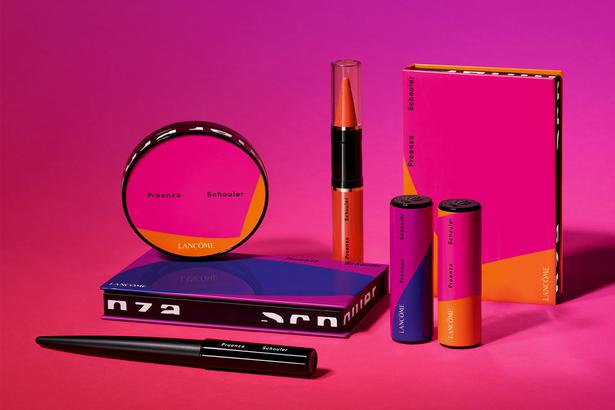 The collection features striking packaging. Photo / Supplied

Among all the looks that you can create with these products, which one do you prefer?
Lazaro: We like the idea of matte lips against a perfect complexion. In the campaign we went for graphic pencil strokes on the eyelids. It gives a very striking effect.


Jack: There are subtle nudes that contrast with the bright, bold red, and with the deep grey — it's very varied.

Do you usually have a very definite idea of the look you want for the make-up in your shows?
Lazaro: We don't like make-up to be too heavy (the clothes are already quite intricate) so we tend to prefer unobtrusive make up in our shows. Having said that, there might be the odd strong colour accent here and there as a gesture or the impression of being "made up"; we've been known to go for coloured eyelids, or a bold lipstick from time to time. For our first Paris show in July 2017, the models' eyebrows were elongated which enhanced their features and made them look a bit other-worldly. We usually avoid over-the-top looks, but do like to add subtle things here-and-there to enhance a girl's natural look.

READ: Meet The Best Friends Behind Online Beauty Store Ines

Who is the Proenza Schouler woman?
Lazaro: She is a woman of today, a woman interested in culture, in craft, in things with integrity. She is curious about the world we live in. She is intelligent and sophisticated, but has a sense of ease, a nonchalance. She finds beauty in imperfection and has the confidence to live by her own rules.

What's your own definition of style?
Jack: I think true style is about having confidence in yourself and your decisions, being self-assured, and in tune with your inner self. It's feeling comfortable in your own skin and at ease with who you are.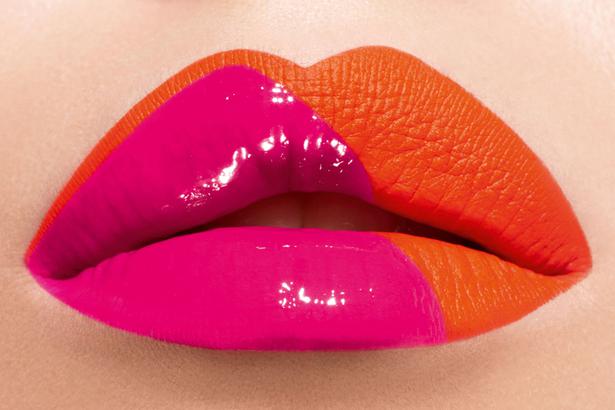 Tell us how it started?
Lazaro: I grew up in Miami, where my mom had a beauty salon. After school, I would go hang out with her there until she finished her workday. Hair, makeup and especially clothes were all things being constantly discussed at the salon. I sort of got my first real practical fashion experience during those years and around those women. Fashion magazines were also everywhere and so I guess I was first introduced to the world of fashion through the imagery on those pages, which at the time seemed like such an exotic and far away world.

READ: 5 Women Share Their Inspiring Perspectives On Beauty
Jack: It was different for me, I came to fashion a bit later. I was an art student and loved painting and sculpture. It wasn't until I got to New York that I started getting into fashion. I discovered the work of designers like Alexander McQueen, and Rei Kawakubo. That's when I realised that fashion could have true artistic integrity. I saw how rich and multifaceted it could be. I got a spot at Parsons School of Design at the same time as Lazaro — we met — and as they say, the rest is history.
It's already 15 years since you started Proenza Schouler. Where do you find your inspiration nowadays?
Lazaro: We're not much into looking back, we just try to live our lives, day-to-day, to the best of our abilities and try to keep an open mind to absorb as much as possible. What's important and interesting to us is the moment we live in, not the past, not the future. We travel, we visit museums, we look at the women around us. We're not too focused on fashion per se, and actually try to look outside of it as a main point of departure on a creative level.
Jack: In a way, our work is very autobiographical. It's usually a reflection of where our heads are at, at any given moment.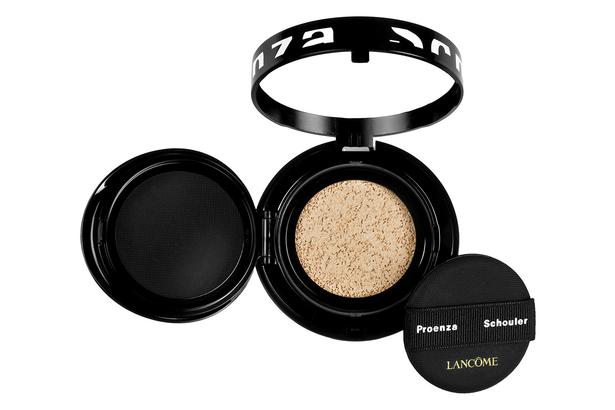 Lancome x Proenza Schouler Cushion Highlighter. Photo / Supplied

How would you describe yourself, as designers?
Jack: Fashion is something that is very personal to us. We don't really look around at what other people are doing too much and mostly try to stick to our lane and do what feels right to us and to our brand. We sort of go with our gut and try as much as possible to push things forward. Season to season is a constant evolution and an attempt to say something about the moment we live in.

You always used to show your collections in New York, then in July 2017 you moved your runway to Paris. Why was that?
Lazaro: We wanted a change, something to push us further and inspire us creatively. We merged the pre-collection with the main collection into one bigger collection and decided to show it early, which coincided with Couture week in Paris. Things are totally fluid these days and that's actually really interesting to us. We like the idea of moving the show around, not feeling like we need to only show in NY because we are American designers.

Jack: There's something very exciting about putting yourself in front of a different audience. Lots of journalists who go to Paris Fashion Week had never come to see our New York shows. It gives you the impetus to take things further, to explore new avenues that you wouldn't normally. . . 

READ: Fashion Designer Emilie Pullar's Beauty Routine

What was your first Paris show like for you?
Lazaro: It was a real challenge, exciting, and scary at the same time. I think it pushed us to take things a bit further, to really experiment. We did a deep dive into all these independent couture ateliers in Paris who do really specialised work and employed them to work alongside us to create things we never really explored when showing in NY. . .things like feather work, micro embroidery, hand weaving and the like. It was a kind of love letter to the history of French clothes-making we have been fascinated by since our early days.


Jack: We started coming to Paris together all the time when we were students. We travel all over the world, but Paris is one of those places we always come back to. If you live in a relatively modern city like New York, the idea of spending time in such a wonderfully historic city as Paris is obviously really appealing.

Do you yourselves use much in the way of beauty products? 
Jack: We're pretty lo-fi as individuals. Wash, tone, and moisturise and that's about it. 

• Lancome x Proenza Schouler makeup collection is available exclusively to Farmers for a limited time, see Farmers.co.nz

 
Share this:
More Beauty & Wellbeing / Features & Profiles