Laura McGoldrick's Beauty Routine
NZ Herald Focus presenter Laura McGoldrick shares what's in her beauty bag and the tricks she has learnt on the job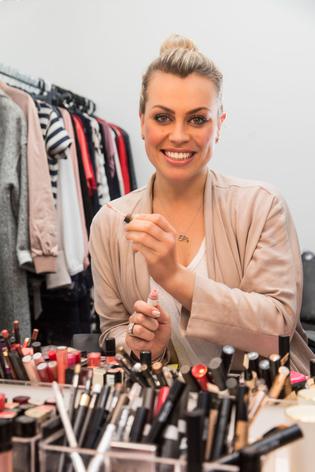 Laura McGoldrick is no stranger to being in front of the camera or centre stage. After completing a performing arts degree, she made her foray into broadcasting in 2009, hosting children's television show Push Play, followed by Sky Television's The Cricket Show. She had a two year stint at Radio Hauraki as a breakfast host alongside Matt Heath and Jeremy Wells. Today, she hosts the NZ Herald Focus daily news show, as well as a presenting New Zealand cricket matches for Sky Sport. She shares her beauty and morning routine, plus her favourite ways to stay fit and healthy. 
First makeup memories
I've always done theatre productions so I have known about makeup from a young age.
Top five beauty products
M.A.C Mineralise Skin Finish, M.A.C Mineralise Concealer, M.A.C Black Eye Kohl, Benefit mascara and M.A.C Lustreglass lip gloss in 'Love Nectar'.
Beauty ethos
I really am prepared to go the extra mile for my skin, sometimes it's expensive, sometimes it's time consuming but it's worth it.
Skincare routine
I use Cetaphil cleanser and moisturiser day and night. I use La Mer Eye Cream and also a La Mer moisturiser for my neck and decolletage.
Favourite fragrance
Chanel No. 5, I just love it! I have used it for years.
Beauty icons
My Mother. She was and still is the most beautiful person I know, inside and out.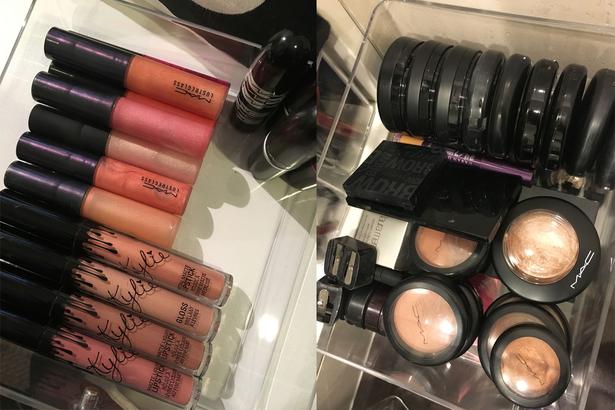 Laura's favourite products. Pictures/ Supplied

Beauty trick you've picked up over the years
The power of contouring. And that using white eyeliner on your waterline can make your eyes look brighter.

Style and beauty evolution
I don't think my style has changed, I just think I have learnt to dress for my body type - I know what looks best on my shape.

Morning hair routine 
Depends where I am at with my hair wash cycle, haha. I have naturally very wavy hair, so some mornings it's a matter of straightening, using dry shampoo, or throwing it up in a ponytail.

Staying balanced
I run five or six times a week, and I train with a personal trainer three or four times. There are some days when I just need the extra motivation that Rhys my trainer gives me.

Morning routine
Every morning I have a glass of hot water and lemon, then a teaspoon of coconut oil, followed by a big glass of water. I then go for my morning run, generally, if I can, I like to go outside. The fresh air is a great way to start your day! Then home for breakfast, I usually have avocado and tomato on toast or an omelette, then off to work. I love routine.

Share this:
More Beauty & Wellbeing / Features & Profiles