Expert Eye: Lauren Gunn's Hair Advice
The top hairstylist answers your beauty questions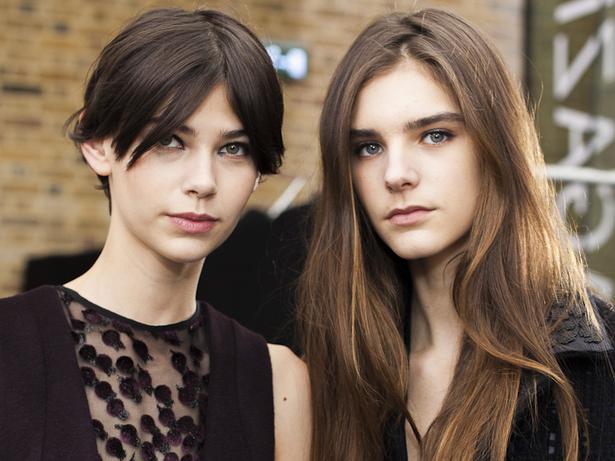 Wednesday April 8, 2015
I previously had coloured brown hair. I went to the hairdresser to have it lightened, however, she stripped the colour out and it went ginger, I went back the next week and she stripped it again as it was still an awful colour. She got me to got back for the third week in a row and used a stronger stripper, again to get the colour out. Now it is in terrible condition — it is dry and frizzy and feels like straw. I have tried all sorts of products — Joico k-pak treatments, olive oil and keratin oil to try to get it into better condition. Do you have any suggestions on how I can improve the condition of it? I am willing to give anything a go.
It sounds like your hair has been through the ringer and back. If you are determined to be blond, hang in there, you are currently experiencing the most painful part of the process.
Get your hair to an acceptable tone in the blond range and start working on restoring the condition.
First you may have to sacrifice some length and give those fried ends the chop. They are not going to do you any favours and after three stripping sessions are probably well past the point of no return.
Be wary of overloading damaged hair with protein treatments. Too much protein can make hair hard, dry and brittle. Invest in a quality treatment that combines protein, vitamins and lipids to gain maximum traction. Don't reach for any old thing on the supermarket shelf. Professional products contain higher quantities of more potent ingredients in smaller molecular forms that can penetrate your hair more efficiently and repair your hair effectively. Always use your regular conditioner after a deep treatment as it will help to lock in all those goodies.
Here are my top recommendations for rescuing hair that is battered and broken:
1. Sans Ultra Nourishing Hydratant
2. Kevin Murphy Young Again Masque
3. Redken All Soft Heavy Cream
If you are short on time, or for an added boost, try one of these leave-in treatments in your daily beauty routine:
1. Davines Oi All in One Milk
2. Goldwell Dual Senses Rich Repair Thermo Leave-in Treatment
3. Kevin Murphy Young Again Treatment Oil
I'm naturally a medium blonde but have lightened my hair for years. I now want to go back to my natural colour but every time my hairdresser dyes it darker, it goes back to bright blond in the sun. Is she doing something wrong? Should I just stop dyeing my hair?
Hair becomes porous during the lightening process. This means that your cuticle has been opened, leaving the door wide open for any added colour to escape. To keep those mid tones in your hair you'll need to create a base of warmth that can mirror the building blocks of pigment that would naturally occur in medium blond.
Hairdressers call this colour matching. It doesn't mean that the end result will be warm as you can layer in cool natural tones over this base. Shampoos that contain sulphates will open your cuticle too, stripping out all that hard earned colour, so be sure to choose a wash that is sulphate-free and focus on your scalp when you are shampooing to minimise fading through the ends.
Share this: