SPONSORED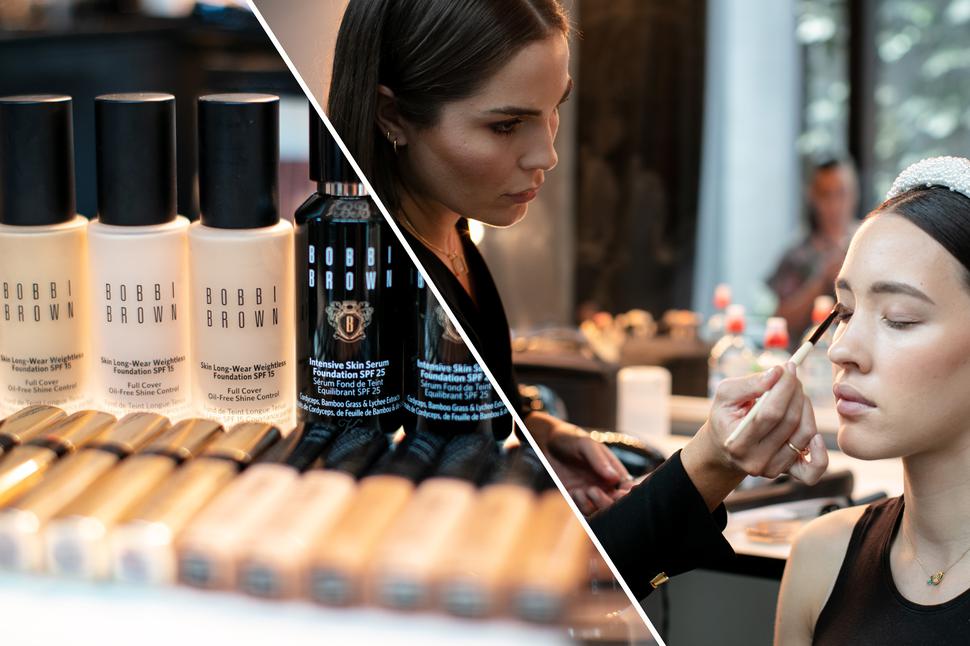 Laying A Good Foundation
How do you know which foundation is right for you? Bobbi Brown manager of education and artistry Blair Gamblin shares her insider tips
Thursday April 22, 2021
Foundation is undoubtedly one of the building blocks of any makeup look — nail this step and you've set yourself up for a flawless finish.
But the road to finding the right foundation for your unique skin type can be winding... do you opt for a dewy or matte finish? Will your foundation stick to dry patches or worse still, slide off your face before 11am?
We tapped Bobbi Brown manager of education and artistry Blair Gamblin for her tips and tricks on how to get the most out of your foundation, from application hacks to shade matching, skin prepping to longevity.
MAKEUP AS SKINCARE
The "makeup as skincare" movement isn't lost on Bobbi Brown, with its two hero foundations — Skin Long-Wear Weightless Foundation and Intensive Skin Serum Foundation — boasting their own long list of skin-loving benefits.
Bobbi Brown Intensive Skin Serum Foundation is the ultimate makeup hybrid — it cares for skin like a serum, while providing the coverage and glow of a foundation. It's all thanks to the addition of lychee, bamboo grass and cordyceps mushroom extract which defends against environmental stressors while restoring hydration and radiance to skin. Plus, its SPF protection helps defend against UV rays when applied over your desired sunscreen.
Its slightly thicker texture means a little goes a long way for a no-makeup makeup look, Blair says, but it can also be applied more generously for buildable coverage.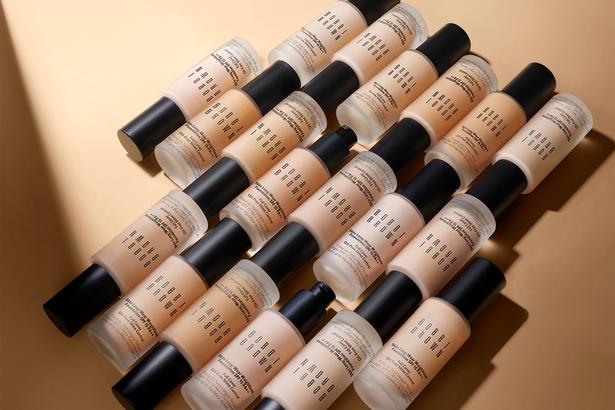 "Intensive Skin Serum Foundation is perfect for those with dry or dehydrated skin and convincingly mimics the look of natural skin," Blair says.
On the other end of the spectrum is Bobbi Brown Skin Long-Wear Weightless Foundation, which is best suited to those with normal to oily skin types.
Blair says its combination of wear-extending ingredients, oil control actives and true-to-skin pigment helps to create a filter-free, flawless finish.
"Incredibly smooth and blendable, it glides on with a second-skin feel and offers natural, multi-dimensional coverage," Blair says.
"Tried and tested in extreme heat and humidity, this 16-hour formula is waterproof and sweat- and humidity-resistant — meaning its perfect for a summer wedding!"
APPLICATION HACKS
The proper prep will ensure your foundation goes on seamlessly, and Blair says she loves being able to manipulate the texture of Bobbi Brown Skin Long-Wear Weightless Foundation by switching up the skincare she uses underneath.
If it's radiance and longevity you're after, Blair recommends mixing one to two pumps of Bobbi Brown Illuminating Moisture Balm with Bobbi Brown Skin Long-Wear Weightless Foundation.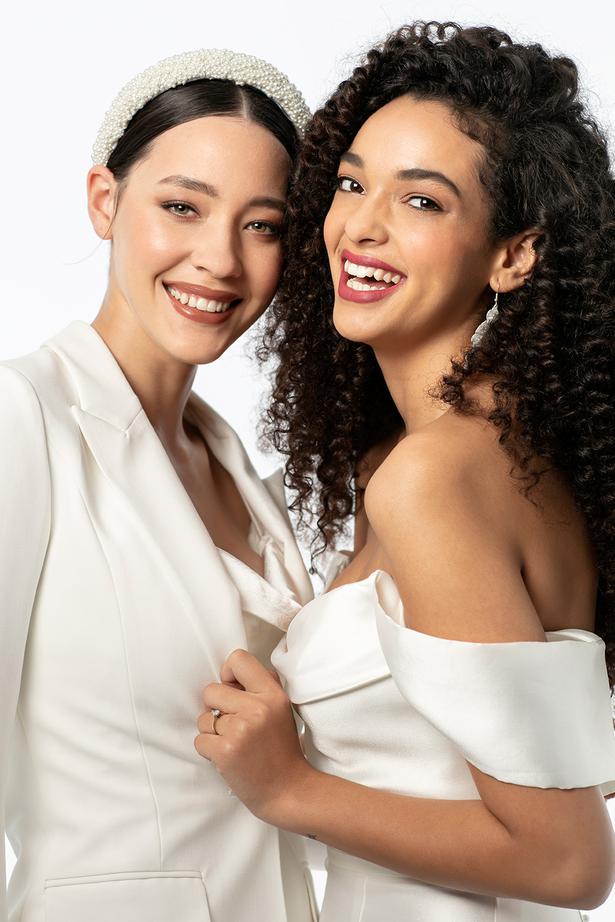 READ: How To Recreate These Two Trend-Led Bridal Beauty Looks At Home
SHADE MATCHING TIPS
It's no longer enough just to swatch your foundation shade on your jawline, Blair recommends patch testing your shade on multiple spots like your cheek, forehead and neck.
"Swatching through the centre of the cheek is where we naturally have the most redness or discolouration of the skin," she explains.
"By doing this you can ensure the foundation is colour correcting what you need it to, as well as matching your undertone. Swatching on your jawline will help you match both your face and neck."
Remember that swatch tests aren't always conclusive, and landing on the right shade for you is dependent on your skin type and personal preference.
Still feeling a little lost? Head into your local Bobbi Brown counter for a personalised consultation, where a makeup expert will help you find your foundation fit.
LONGEVITY SECRETS
In search of a foundation that lasts as long as you do? Don't rely on foundation alone — once again it's the prep steps that will be your biggest help when it comes to the longevity of your base.
Before you reach for your foundation, try slathering on a nourishing face mask or cosseting moisturiser to hydrate dry patches and leave skin looking smooth and plump.
Watch: Behind-The-Scenes At A Bridal Beauty Shoot With Bobbi Brown
"Hydration is the key to any winning skincare routine. Bobbi Brown Moisture Solution is infused with sodium hyaluronate and works like a moisture magnet, instantly binding moisture to the skin's surface," Blair says.
Press two to three drops into the skin for a hydrated complexion and to prep skin for the makeup to follow.
Blair's go-to primer and moisturiser in one is Bobbi Brown Vitamin Enriched Face Base. "It's a staple in my kit and used on almost every client!" she says.
Shea butter and vitamins B, C and E combine with grapefruit and geranium to envelop skin in moisture without feeling greasy or heavy, leaving the complexion smooth and more even toned.
Couple this with the new Bobbi Brown Vitamin Enriched Eye Base, a primer and eye cream hybrid which works to soften the look of fine lines, improves skin texture and extends the life of your concealer.
Et voila! Say hello to your most flawless finish yet.
Discover Bobbi Brown's range of premium foundations at Bobbi Brown counters in selected department stores.
Share this: