5 Minutes with Lewis Hamilton
Lewis Hamilton, the new face of L'Oreal Men Expert skincare, talks about his career, lifestyle and grooming routines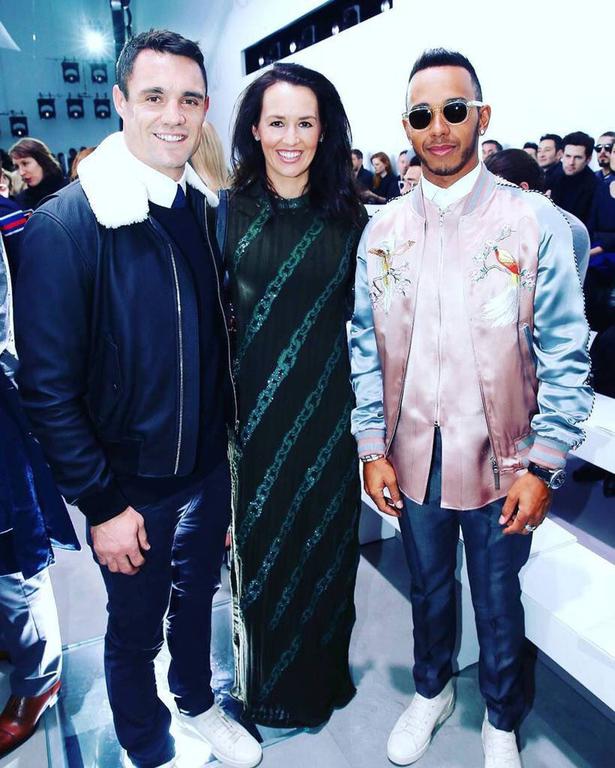 Tuesday March 15, 2016
Lewis Hamilton, reigning and three-time Formula One world champion, is in New Zealand ahead of his race in Melbourne this weekend.
The 31-year-old will be racing with his usual steely focus for his Mercedes AMG Petronas team at the Australian Grand Prix. Hamilton says that he expects high-tech, fast performance in both his cars and his skincare. "I don't want to waste a second". He finds time, however, to collect tattoos and date models, with Gigi Hadid, Kendall Jenner and Chanel Iman among those his name has recently been linked with.
L'Oreal Paris has also inked its name with his, signing up Hamilton to front for its Men Expert range. "He likes taking risks, on the track and in his style," says the brand global president Cyril Chapuy. "He's a leader for a new generation of men for whom masculinity doesn't mean macho, it means masculine."
Hamilton has twice been named by men's style bible GQ as its sportsman of the year. Recently, he attended the Louis Vuitton menswear show, along with former All Black Dan Carter, and sat front-row at Vivienne Westwood and John Galliano shows at Paris Fashion Week. At Stella McCartney, Hamilton wore Mirror Wayfayers and a black leather quilted bomber jacket with a zip-on detachable skirt forming a long coat.
RACING
What do you say to youngsters who dream of driving like you? 
Work hard at school. 
How do you feel about your success? 
It's a pretty amazing feeling. I have achieved more than I ever dreamt, I hope to continue in my success… losing is not an option. 
How did it feel when you matched the performance of your childhood hero Ayrton Senna? 
It was unbelievable, it was one of the biggest moments of my life, I'll never forget it. 
What's the most challenging part of your life? 
Raising the bar each year and finding time where there is seemingly no time to find. You just have to keep pushing. 
What physical training do you undergo? 
Neck, core, cardio – so strength endurance. 
What ambition have you yet to fulfil? 
I want to continue to win World Championships and always strive to better my performance. 
LIFESTYLE 
"The more of me I be, the clearer I can see" - what's behind your motto? 
Once you begin to know yourself you can begin to understand your potential. The better you know yourself and the further you push yourself you can begin to maximise that potential. 
What's your number two sport? 
Moto GP, I love that sport.
How is your piano-playing coming on? 
Music is an on-going project and an ever present part of my life. 
Who or what are influences on your style? 
I admire the creativity of all the top fashion houses and designers. I really enjoy witnessing their new ideas and inspirations. I think Pharrell is an iconic influence. 
Who do you most admire? 
Nelson Mandela. 
Which three places should we visit in Great Britain? 
Buckingham Palace, Big Ben and Windsor Castle. 
What are you most proud of? 
Three Formula 1 World Championships. 
GROOMING 
What is your must-have grooming gadget? 
I always carry a beard trimmer. 
What do you pack for travel? 
Good aftershave, razor, [L'Oreal Paris Men Expert] Hydra Energetic shower gel, thermic resist and moisturiser.
What beauty advice would you most like to impart to your best friend? 
Stay fresh! 
What gives you confidence? 
When my skin looks fresh and healthy. 
You have lots of tattoos, how many? 
I've got 11 now. 
What was your first? 
I got the crucifix on my back done in 2010. 
Do you have a favourite? 
The eagle on my neck. My friends called me eagle eye because I always see the smallest details. 
What do you do to stay in shape?
Live a healthy lifestyle, sleep well, and train hard. I travel all the time and each time I arrive in a new country I have to perform at the highest level so need to arrive fit, prepared and focused. 
It's date night, what are your weapons of seduction? 
Good aftershave, fresh breath and Roscoe [his bulldog] is a pretty good weapon!
Share this:
More Beauty & Wellbeing / Features & Profiles