Meet Linda Cantello, The Makeup Maestro Channelling The Vision Of Giorgio Armani
The renowned makeup creative tasked with realising the Armani beauty ethos shares how she interprets the look of luxury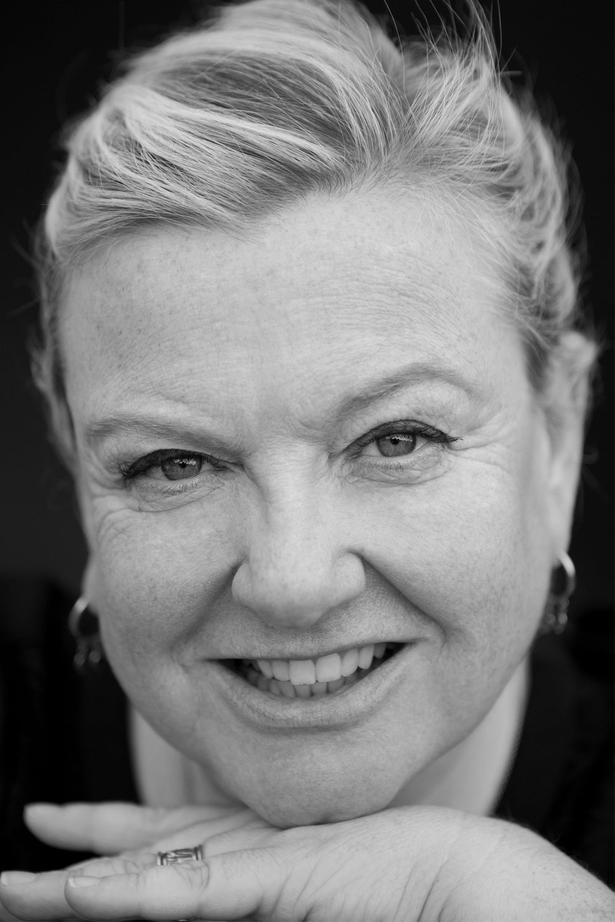 Friday Aug. 17, 2018
Linda Cantello isn't easily phased. She's had legendary photographer Irving Penn fling mud all over the faces of models she had carefully made up. She's used to custom blending new cosmetic colours backstage and readying celebrities for the red carpet. But after decades working with the top names in fashion, the makeup artist credited with creating the smoky eye has found her creative home and ongoing inspiration with the design maestro she calls Mr Armani.
READ: Armani Is Bringing Its Luxury Beauty Brand To New Zealand
Theirs is an intuitive connection, built over 10 years. "Working with him is always about learning, sometimes he asks me to do something I don't understand and the penny drops. It's incredible how he turns something mundane like makeup into something magical. He takes my brush and adds a shadow or a line and everything transforms."
With her own ego clearly in check, British-born Cantello is happy to channel the now 84-year-old designer's vision. "We are the tools of Mr Armani's vision and he has a very futuristic vision," she explains. "If you look at the technology of his fabrics, you can see that he is very futuristic. He is very classic but also a modernist, which is rare because usually people are one or the other. His presence and influence are such a huge thing about the makeup line and the skincare. We try to be his messengers."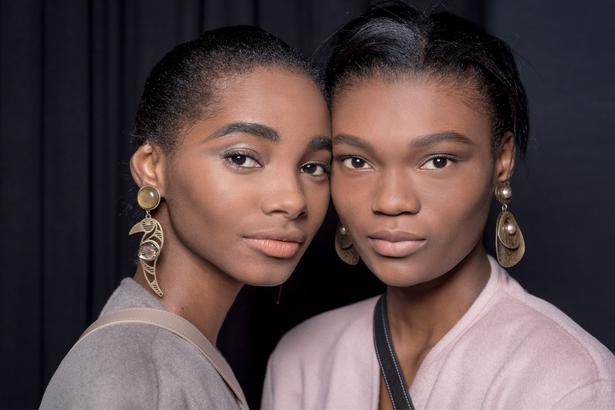 Her own creativity is given plenty of expression in her role as Armani's international makeup artist. Armani Fragrance & Beauty, which launches in New Zealand on Friday (with, for the first time, his full range of fragrance and at last the coveted skincare and makeup) is an extension of the effortless expression of simplified luxury that has kept Giorgio Armani at the forefront of couture creation and ready-to-wear since he launched his design house in 1975.
Cantello oversees the makeup for his two Armani Prive Haute Couture shows in Paris each season, plus the mainline Giorgio Armani and diffusion Emporio Armani shows. "Two Armani Runway beauty looks are launched after the shows," she says. This is at the same time as the fashion collections hit the stores, with the beauty collections including the exact products used backstage.
READ: The Most Iconic Giorgio Armani Looks
Armani beauty collections are no seasonal flash in the colour pan. As with his designs, the beauty products are all about flattering femininity in a timeless but contemporary manner. Luxurious finishes and textural interplay echo the composition of his clothes.
"I believe that beauty comes first from within," Armani has said. "My creations are made not to disguise or hide an individual's personality, but to reveal it."
Cantello points to the face of Armani beauty and fragrance, actress Cate Blanchett, as being everything the Giorgio Armani woman stands for. "She's luminous and sophisticated, her natural elegance and distinguished beauty are striking." Over the years, the Academy Award winner has also been a fabulous clotheshorse for Armani, choosing to wear his designs on the red carpet before morphing into a muse-like role.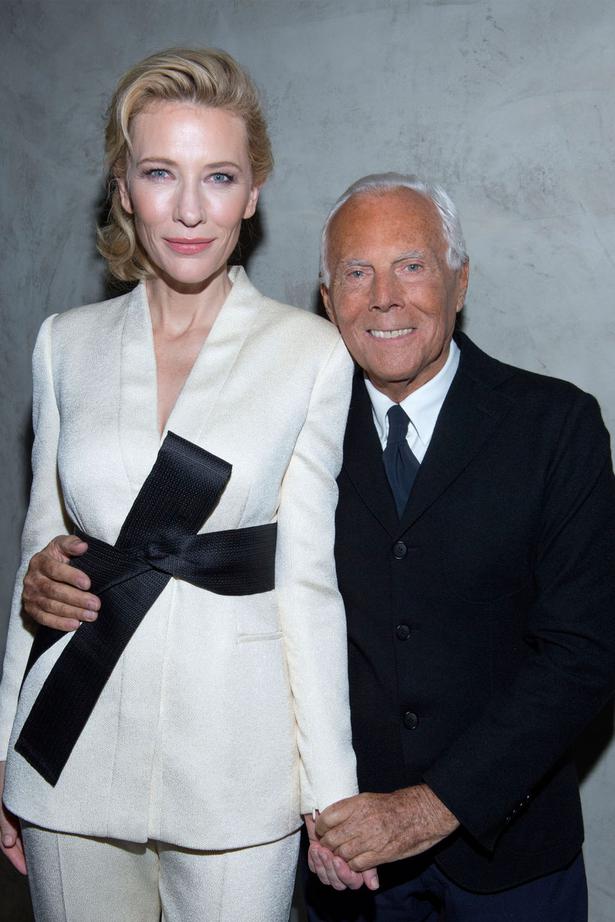 Like her countrywoman Nicole Kidman and a host of other Hollywood stars who have made memorable appearances in Armani (with brushwork by Cantello), the signature look is not showy, but always show-stopping.
"This is the whole thing about makeup: "dare to wear more, dare to be different, dare to try"; but you need to give people the tools," insists Cantello. "The great thing about Armani makeup is that you give people the tools to dare, but they will never look ridiculous. That is the most important thing to know: you give them the most beautiful things to dare."
To this end she has crafted the velvety lightweight foundations, sumptuous lip colours and stay-put eye shadows for which the brand is known. Often they are conceived on the hop, in the days pre-show as everything comes together. "The basis of Armani is breaking the rules: he broke the rules as a designer; he de-structured tailoring and that is what I have tried to do with the makeup: breaking the rules. It has always been about offering tools to people to express themselves."
READ: Beauty Looks We Love This Week: Paris Fashion Week Special
Come show day the perfectionist designer's backstage is renowned for its calm and collected atmosphere, but that's a result of the disciplined lead-up.
"It's all very, very, intuitive," Cantello says. If it is for a fashion show, I come days in ahead with the mobile lab (filled with makeup products, pigments and formulas that allow us to create something that perhaps does not exist yet). The creation and conversation of the backstage look can last days."
The pair share a similar nimble exactitude. "We have this thing in common: he is inspired by the past, but he always thinks about the future and I'm very much like that with makeup, because I'm inspired by the past but I'm never nostalgic. I think that to have nostalgia for something that is already gone is not positive. You have to move forward all the time, even if it's just in technology."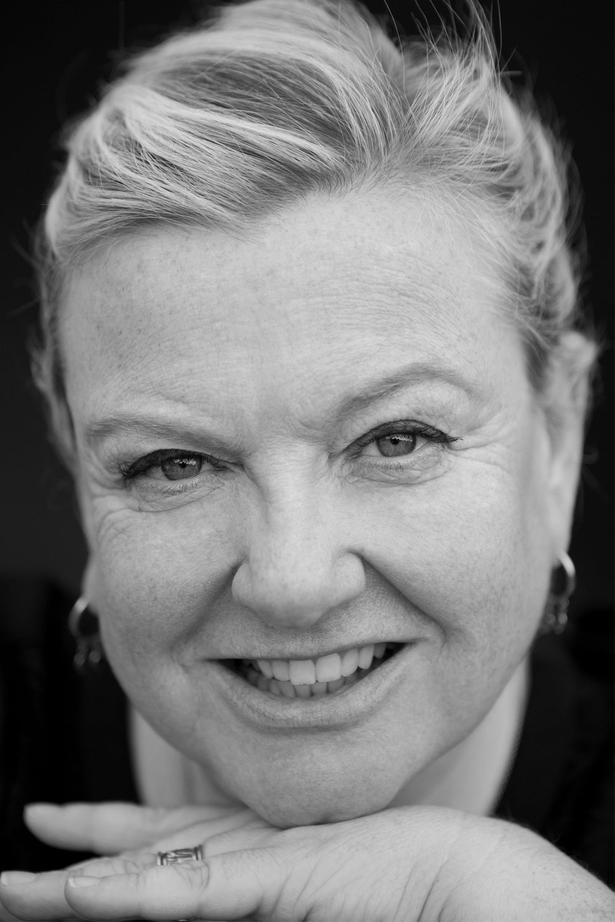 Cantello says her mobile makeup lab was behind the improvisation that led to the iconic Lip Maestro product. "Mr Armani wanted a luminous matte, very intensely pigmented lip — which we did not have at that time. We mixed the Maestro (foundation) with some pigments. The backstage experiment was so beautiful that we took it to the labs to perfect the formula."
For an artist, being able to work long-term with a brand to develop products is an especial bonus. Cantello appreciates that with Armani the focus is on delivery rather than marketing hype. She credits the growth of beauty forums online with giving women better access to information and a voice to speak out on what works and what doesn't.
READ: How Giorgio Armani Stays Relevant
"But certain 'influencers', in my opinion, have set women back, with overly contoured, made up, photoshopped, often fake looks that are impossible for the average woman to recreate, and just amplify women's insecurities."
What Cantello hears most from women is a call for the sort of efficient products she works to create.
Growing up in the 1960s, she wore a lot of makeup but now personally favours the bare-faced look. Women need to feel good about their individual choices, to be empowered by them. This grounded approach goes back to her early days, before she teamed up with Tom Ford in his 1990s heyday at Gucci, when she sent bronzed glamazon models out with the soon-to-be ubiquitous smoky eye.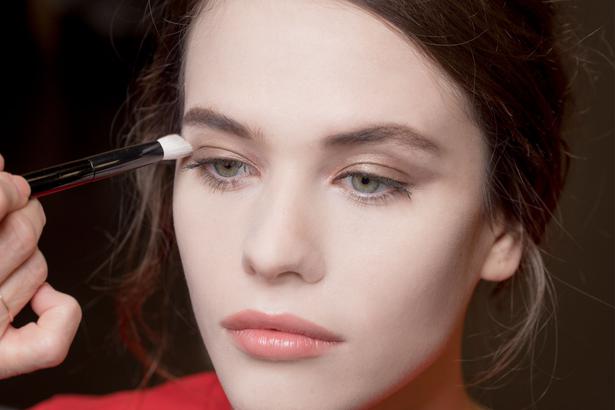 This isn't the career highlight she cites, nor is it the roll call of cover shoots and campaigns she has worked on, but rather an enabling lesson that decades later sees her happily taking direction from Mr Armani, while able to exercise her own considerable influence.
"When I was in my mid-20s I decided with my friends to move to NYC as, at the time, it was the centre of the fashion photography universe. Up until that time I had just done a few British editorials for minor magazines, but had not yet worked for British Vogue. I arrived in NYC and called my agent, whom I had met on another trip, and told him I wanted to fix up a rendezvous to sort out my work visa on the following Monday. He then told me: "No, you have a beauty story, American Vogue, Irving Penn, and editor Andrea Robinson". Can you imagine? I went out and spent all my money on new makeup."
READ: The Latest Beauty Collaborations You Need To Know About
It was at that job, that Penn threw mud at the models. "Of course, they were just trying out a new young makeup artist who would not mind their makeup was destroyed by thick mud. The editor was very apologetic but I was just so happy to work. I guess she found my attitude (and my friend Sam McKnight, the hairdresser) very refreshing. So after that she "adopted" us and we started to do lots of things for Vogue. "I think the lesson from this is always stay humble and be kind to everyone as you never know how things can turn out."
• Armani skincare and makeup and the Armani Prive fragrances are available from today at Smith & Caughey's Queen St store. 
Share this:
More Beauty & Wellbeing / Features & Profiles