Why Lisa Eldridge Believes in Keeping It Real
We talk to makeup artist, online sensation and Lancome creative director Lisa Eldridge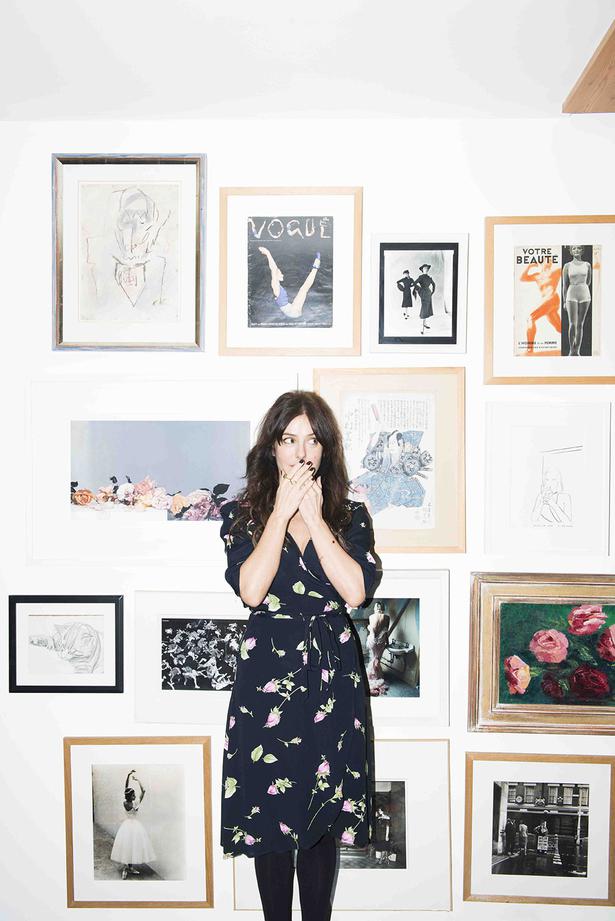 Sunday Dec. 6, 2015
When Lisa Eldrige noticed beauty video bloggers giving the rundown on how to copy celebrity looks she thought: "I can show you how to really create that look." That's because she's the artist behind the red carpet looks of Kate Winslet and a host of other stars. Eldridge is also a YouTube sensation with more than a million followers. Fans use the hashtag MyLisaLook to post selfies.
The 41-year-old has one of the plum jobs in beauty, as global creative director for prestige French brand Lancome. In between coming up with online brand videos and new products to widen its appeal with younger customers, she has found time to finish a book. Facepaint: The Story of Makeup traces its history from 40,000 BC through to the business boom of the present day and she reckons women won't look at their mascara and lipstick the same after reading it.
Eldridge was worried her fashion industry friends wouldn't look at her the same when she took a job on the British TV show 10 Years Younger, but it was a turning point in her career, adding a public profile to her professional credibility.
Women flooded the TV channel with emails asking for advice in response to seeing her pitched against a plastic surgeon as to who could make the most of a makeover. "The women I worked with got more out of it, were more nurtured and learned skills they could take with them and use indefinitely," she says.
From reaction to the show and an interest in new media, came the idea to share her knowledge by way of a YouTube channel. Again she faced "slightly raised eyebrows" from colleagues, but she notes: "Mindsets have really changed in the last five years! I was also aware that the internet offered a means of breaking down barriers by quickly, easily and simply talking directly to women."
The mother of two young sons is not afraid to appear online bare-faced and looking tired and puffy, for how better to show the tricks of her trade? Her very first tutorial posted around Christmas, 2009 was called "Morning After Makeup."
Women related to her reassuring friendly tone. She now gets 2.5 million monthly visitors to her site lisaeldridge.com and each video receives more than 1500 comments.
"I think it might be because I don't take an authoritarian approach to make-up. For me, it's quite unappealing to try to impose a colour or style on a person. Or to think in terms of generations. When I imagine a look, I never think about whether it is for a 30-year-old or a 50-year-old. I imagine the woman who is going to feel her most beautiful in that style.
It's different if I'm doing a model's make-up for a fashion shoot. In real life, we can't talk to women that way, and that's what I find so wonderful about the site. I get insight into women's beauty desires and concerns from all over the world!"
Eldridge's online expertise made Chanel come calling, commissioning her to make videos for their website and then nearly a year ago, Lancome swooped. For Eldridge it was a full-circle career wise, as a student she had worked at the Lancome counter in Harrods.
From there the makeup graduate, who spent some of her early years in New Zealand, got a lucky break working on an Elle magazine shoot with Cindy Crawford. She built her reputation with magazine editorial and advertising campaigns for big fashion brands including Prada and in 1998 Shiseido asked her to develop a new line of makeup for the Asian market. For 10 years from 2003 she was creative director for Boots No.7, helping to relaunch the brand.
Not surprisingly Eldridge would like to have her own makeup line one day — she sure has the followers for it — but having come home to the brand she started with, she is enjoying the resources to develop new and limited edition products.
She says Lancome's modern day ambassadors, including Kate, Lupita Nyong'o, Lily Collins and Emma Watson, are part of the successful outreach, reflecting the French ideal of being seemingly effortlessly natural and yet sophisticated. "They embody women who are not just a pretty face, but intelligent personalities expressing their talent in many different ways. And that means so much more than a perfect figure."
For the unpretentious Brit, who has worked at all levels of the industry, the French look chimes well, rather than being something unobtainable.
"They [French women] seem comfortable enough in themselves to develop their own aesthetic. So they are not conformist or stereotyped. They know what suits them and prefer to adopt a style that brings out their best rather than blindly following trends.
I don't think they wear make-up so that people will comment on it; rather they want their makeup to be in harmony with their style, their general appearance and their clothing. Makeup is designed to subtly enhance rather than making a fashion or style statement."
For Eldridge, who has not monetised her site, work satisfaction comes from investing in people. "Be it my own family or people I meet through work. Social networks have revolutionised the way you can stay in touch and feel close to people." She spends a lot of time online because of work, but for fun her go to sites are TheCoveteur, IntoTheGloss, Ebay and Etsy, the latter she describes as a brilliant site for vintage makeup.
Eldridge's mother had a stash of old Mary Quant makeup that sparked her early interest in working with and later collecting it. Some of her vintage treasures feature in the book. It also tracks the changing approach to makeup over the centuries, through to the new world of personal empowerment she champions.

• Lisa Eldridge's next makeup collection, Lancome in Love, will launch in New Zealand on January 25.
Share this:
More Beauty & Wellbeing / Features & Profiles