Live the Process: a fashion-fitness fusion
Fiona Ralph finds out how the New York-based duo behind activewear line Live The Process embody their brand.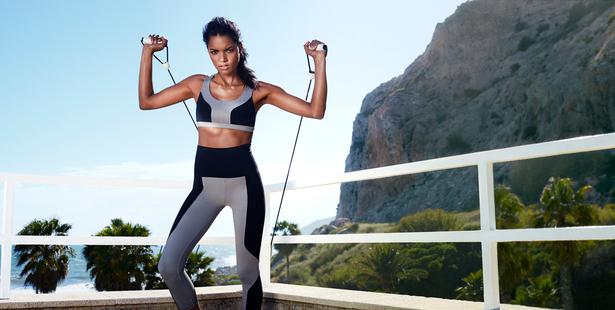 Wednesday Sept. 17, 2014
Living the brand is paramount when your brand is Live The Process - an online home of holistic living, oh, and, a luxury activewear line.
"Vinyasa flow is the process of linking breath and movement, which is life, which is, you know, the process," founder Robyn Berkley says, referring to the style of yoga in which she trained as a teacher before launching the website in 2013, with the clothing line following earlier this year. "The idea that everyone is on their own evolution path - no one is in a better place than the other, it's a constant evolution of who you are," she says.
"That's why the word live is so important," Jared Sharma interjects. The New Zealander, and former financial trader, is the second half of the two-person business, and I find they have a habit of finishing each other's sentences.
The "process" encapsulates the seren- dipitous way they met - strangers in a restaurant one night, business partners the next - and also the way their brand has evolved, with friends in the industry helping land stockists such as Barneys and Net-a-Porter, and such things as a brand scent, that comes with purchase along with a gym clutch which could easily be taken out on the town.
(The scent happens to be similar to the cedar and sandalwood cologne they both wear, and combines male and female energies they tell me).
I'm at their New York office, a small Soho loft that doubles as a showroom for Berkley's fashion PR business, RBBR, representing brands such as Henry Holland.
"The concept initially was to do Live The Process, but we wanted to make sure that we had a nice incubator for it to sit within, because when you grow a brand usually it can take a lot of time - and we've done this in a year and a half," Sharma says.
'This' refers to the wave of success they're riding on - Net-a-Sporter, luxury online retailer Net-a-Porter's sportswear section, launched in July with Live The Process as their flagship brand - images such as the above featuring in billboards across the world - with 270 in Manhattan alone.
Being stocked in Barneys New York was another case of excellent timing, the department store started an activewear area at the same time Live The Process launched. Serendipitous, or savvy, Berkeley was right at the forefront of fashion's sportswear fixation and hit the growing need for more balance in people's lifestyles.
It was while Berkley was in Bali training to become a yoga teacher after leaving her job with well-known publicist Kelly Cutrone that the Live The Process seed was planted. Wondering how she could bring her new-found zen back into New York City life, and wishing there was better yoga-wear available on the market, she began thinking about marrying these principles through a clothing line and content-driven website.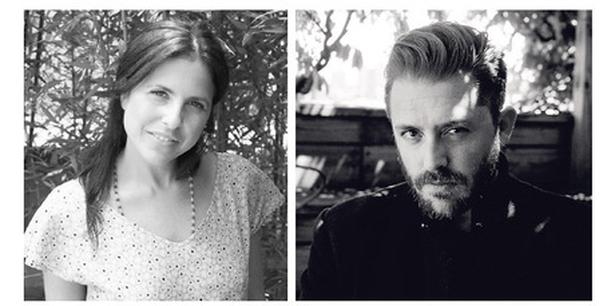 These were still ideas in her head when she met Sharma one Sunday night, and took pity on the lone diner, inviting him to join friends at her table, and telling him her plans.
Sharma, at the time a highly strung banker who had recently moved to New York, didn't quite get it - until he walked into the popular Lululemon activewear chain the next day. He phoned Berkley and said: "I completely get it, and I'm gonna quit my job and come and build this with you. And let's start, like, right now."
With a family in the industry - his family owns the De Vere Textiles and Ruby brands - fashion ran in his veins, and his financial and strategic skills and digital knowledge proved the perfect complement to Berkley's PR and branding skills.
The rest was a big learning curve, including developing their own highly technical fabrics. Made for sweating and moving in - it's not just faux-fitness gear to look good in - and made to last, don't expect these fabrics to shrink or lose their colour. The prints the brand is renowned for - leopard, florals and the like - are printed through sublimation, a heat-based process that prints through the fabric rather than on the surface.
Berkley designs most of the pieces, preferring to add essentials, rather than designing seasonal collections. "It's like an ongoing growth as far as what's missing", she says. That includes corset bras, leotards, leggings, and things I've never heard of, such as tuxedo sweatpants.
Sharma manages the production side, spending a lot of time at their Los Angeles factory, where 95 people produce their designs, and brands including The Row and Proenza Schouler are also manufactured.
"He has his hands on everything, it's part of the philosophy," Berkley says.
Her other baby is the website, a platform where curated experts in the fields of beauty, wellness and fitness share their insights, and how they live the process.
But, managing a PR business and a rapidly growing brand, do they have time to live the process themselves?
"It's a little bit tricky because I'm living in two different worlds. I live fashion PR every day. Live The Process is like my passion project," Berkley says, but adds that she makes sure to have her morning time for meditation and yoga, and is always trying something new: juicing, detoxing, or most recently, crystal therapy, to realign her chakras.
And Sharma? "He is a different person," Berkley says. And Sharma adds: "Well I'm just so mellow now, right? And that's what I was probably looking for."
"My whole career prior to this was based on me handling stress. It was in a certain way creative ... but at the end of the day it wasn't my true creative outlet. My stress has gone way down and I'm finally doing something that I love."
Is it not contradictory, I ask, or perhaps just a really good branding exercise, to marry retail and commerce with a holistic lifestyle - often equated with a lack of materialism?
"Actually they both fit completely together," Berkley objects. "I think that anyone who is buying our product is wanting to live that kind of lifestyle. They usually will come to the website first and then go to buy something. I think that it gives an authenticity to the brand and it makes it feel really, you know, approachable."
"For us it's about actually making something real," Sharma adds. "We could make another fashion brand, but at the end of the day we want something that's legitimate and that we believe in."
Share this:
More Beauty & Wellbeing / Wellbeing