SPONSORED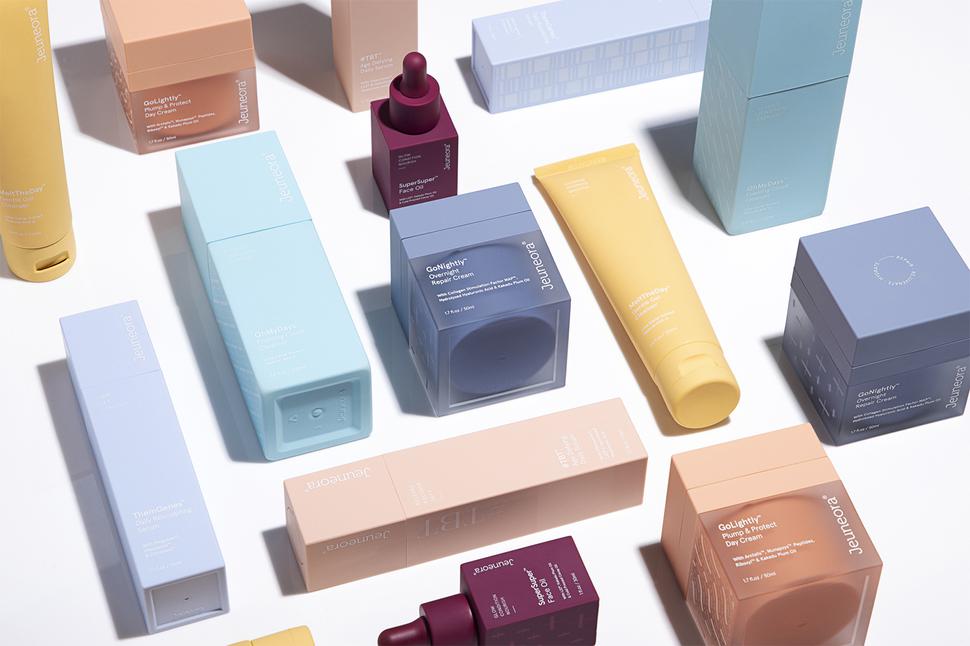 Local Wellness Brand Jeuneora Unveils Its First-Ever Skincare Line
From supplements to skincare, Jeuneora's inaugural skincare collection was two years in the making
Thursday May 6, 2021
Like every good story, this one starts with cocktails.
More than two years ago, Jeuneora founder and CEO Monique Kaminski headed out to a local bar with coloured pencils and a sketchbook in tow. Over a few cocktails, and with the help of creative director Rebecca Haining, it was there that Monique dreamed up her first-ever skincare line.
Despite pioneering collagen supplementation in the New Zealand beauty and wellness market since 2016, Monique says she's always had her heart set on formulating a skincare line under the Jeuneora name."I wanted square packaging and really exciting formulations — that's where it started. The look of the products is pretty true to what they are today. It's been a really fun process and now it's about to be here," Monique says, with the range launching on Wednesday 5 May.
Jeuneora's skincare line kicks off with The Essential Seven: a coterie of seven skin-loving products which are designed to support the health of the skin's microbiome and are suited to all skin types. This was Monique's modus operandi from the outset — to suit a wide variety of consumers with a line of locally-made, premium skincare that's super gentle on skin but active enough to still be efficacious.
"It's about looking after the health of your skin microbiome and your barrier function," says Nicola Henderson, Jeuneora marketing and brand manager. "We didn't want harsh products that weren't going to suit all skin types. It's been tested for all skin types, even sensitive skin."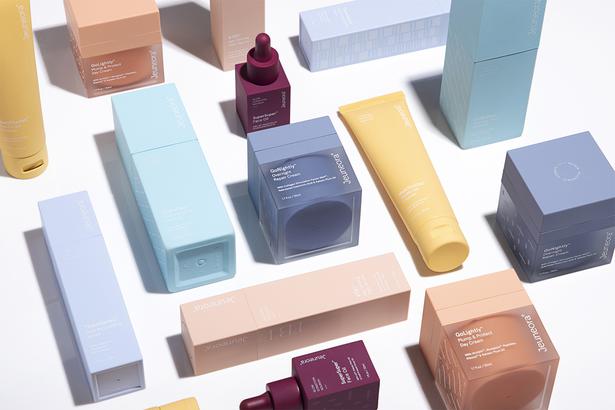 The Essential Seven. Photo / Supplied

The addition of vegan and cruelty-free skincare preludes Jeuneora's two-fold approach to beautiful skin: supplementing from the inside while caring for the outside. "It makes so much sense from a healthy skin point-of-view," Monique says of twinning Jeuneora's line of skin-loving supplements with its new skincare.

"That's always been what we've wanted to achieve: nourishing your skin from the inside and out. It's such a natural brand extension and we've managed to stay really true to who we are."

A LABOUR OF LOVE

Like most new product development, the journey to launching Jeuneora Skincare wasn't without its challenges — especially considering most of the hard work was done amid last year's Covid-19 lockdowns. "We had to have contingencies in all of our time frames, especially because of Covid," says Colleen Itterman, Jeuneora director and COO. "We were pretty realistic about when things would be ready."

"It's lucky we have a background in manufacturing," Monique adds. "We understand supply chain. Nothing was too shocking."

"We knew what to expect because we were used to it. Any delays we were having with the skincare we were experiencing live with our supplements," Colleen says.

This includes patch testing on humans in a Milan-based skincare laboratory during Covid-19's peak. With original sketches still to hand, Monique's vision of straight-lined, square packaging also proved a hurdle. "Little did we know how difficult it is to do square packaging. Colleen had the fun of driving that," Monique explains.

"Monique has an eye for design. The look of the products was always really clear from the beginning, but I don't know how many packaging companies all over the world said sharp edges weren't possible," Colleen adds. Rather than take no for answer, Monique and Colleen persisted with the vision, and managed to find a company that could deliver square-edged custom packaging and incorporate 20 per cent post-consumer recycled plastic into each bottle.

"It was a lot of pushing and grinding, and I think that's why it's taken two years because we didn't want to sacrifice on any elements of the products," she says. Some products required up to 15 iterations to get it right, Colleen explains. "There's been so much back and forth but it's been so worth it. What's been produced is what was envisioned — actually it's better."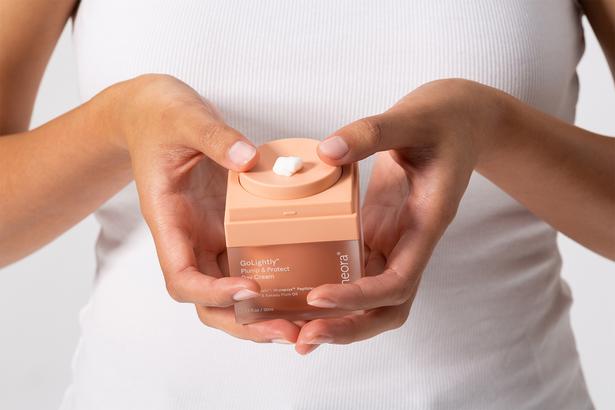 THE ESSENTIAL SEVEN
Ready to meet the crew? Every multi-tasking product in The Essential Seven hits the sweet spot between science and nature. They're also free from hidden nasties like parabens, petroleum, phthalates, formaldehyde, palm oil, and SLS, SLES, TEA and DEA.
MeltTheDay Gentle Gel Cleanser, $69, is a gel-to-milk cleanser that transforms upon contact with water to gently remove makeup, sunscreen, dirt and impurities. It contains a blend of natural AHA's and glycerin to lightly slough away dead skin cells, while locking moisture in leaving it feeling plump and healthy.
OhMyDays Foaming Cloud Cleanser, $52. Unlike other foaming cleansers which can leave skin feeling dry, tight or stripped of its moisture, this mousse-like cleanser is formulated to be super gentle on skin, removing impurities while keeping skin's delicate acid mantle intact. Colleen says the team endured a number of iterations to ensure skin feels soft and supple post-use (it's even safe for double cleansing!).
#TBT Age Defying Serum, $115, is versatile serum brimming with hyaluronic acid, niacinamide and cool newcomer L22, which Nicola says is designed to mimic the lipid profile of a 22-year-old's skin. Vitasource also joins the party to reduce the signs of ageing, resulting in a glowing, hydrated complexion.
ThemGenes Daily Resculpting Serum, $112, helps to firm, lift and contour skin with the addition of peptides, flavonoids, antioxidants and amino acids to re-sculpt ageing skin. The team add it's particularly effective at combatting the dreaded "tech neck", or the sagging of the neck area.
GoLightly Plump & Protect Day Cream, $97, is formulated with patent-pending ingredient arctalis and kakadu plum oil to protect skin from the day's pollution (be it environmental, blue light or otherwise), while delivering nutrients to skin to prepare it for makeup application to follow.
GoNightly Overnight Repair Cream, $107, is sure to help you drift off to the land of nod after application, thanks to its DreamScentz olfactory technology which is said to help optimise the sleep experience. It contains a nourishing blend of ingredients that help to stimulate collagen production while you slumber, leaving skin appearing plump and hydrated by morning.
SuperSuper Face Oil, $118, is the final step in your skincare regime, as it helps to lock in all the hydration and moisture of its predecessors. This lightweight facial oil won't clog your pores, and easily absorbs into skin without greasiness.
Nicola fondly calls it "the everything oil" as it deeply nourishes, soothes and hydrates while delivering glow and supporting a healthy skin barrier function. Use it on its own or mix a few drops with your foundation to help it glide on more seamlessly, Monique adds.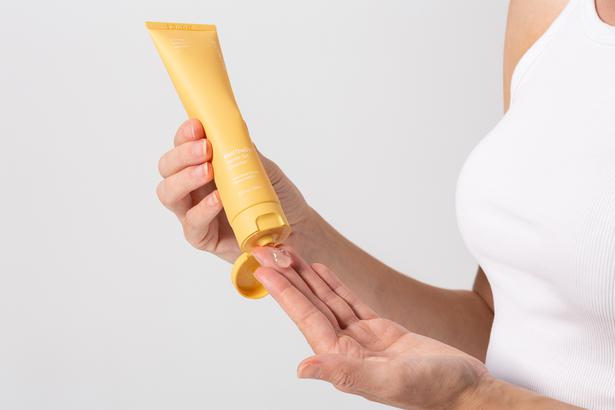 WHAT'S NEXT?
Expect to see additional products added to the line before the year is up, with the team planning monthly or bi-monthly product roll-outs between now and December. "We get a bit enthusiastic at times," Colleen muses.
"We've got a lot of products to release, but we just want to get The Essential Seven out there first. We've already got the packaging and formulations made for quite a few more products but we couldn't release them all at once," she says, adding the team had originally planned to launch with 13 products but heeded Nicola's advice to start small to introduce consumers to the line slowly.
"If they can have one product on their shelf from Jeuneora that's amazing," Monique says.
The Essential Seven are able to be recycled through Jeuneora's TerryaCycle recycling scheme.
For more information and to shop the range, visit Jeuneora.co.nz. 
Share this: