Look Good, Feel Better
Tips taught to women cancer patients include valuable advice for all women, especially those wishing to gain greater confidence in their appearance and use of makeup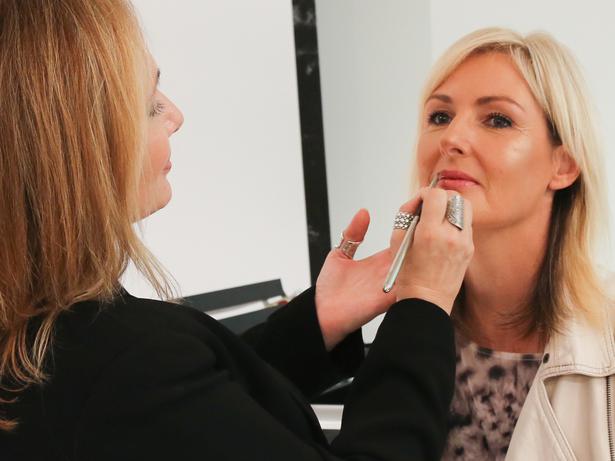 Tuesday May 19, 2015
Look Good Feel Better workshops help thousands of women every year and draw on the expertise of leading makeup artists and cosmetic companies in delivering their programmes. 
We are happily spreading the word about these workshops, which have benefited 34,000 women over the years, and urges anyone needing their assistance or willing to support the charity to check out more at their website. 
In addition to Viva's story in Wednesday's issue on the work of the charity's volunteer makeup tutors, we asked Lisa Matson, makeup director of L'Oreal Paris, what she taught the tutors and what key points from the lessons might be of assistance to women generally.
Women suffering illness have specific appearance issues to deal with, of course, but one of their most consistent challenges is an understandable loss of confidence. Feelings of a lack of confidence can also trouble well women in regards to their appearance. 
Matson tells the volunteers she tutors that providing personalised knowledge to the women they deal with is vital. Providing the right information and some practical know-how is often a first step in helping women regain some of that lost confidence. To aid in that step, tutors focus on a few key techniques, which is also advice well women may seek from trained makeup artists working in specialist makeup and department stores and pharmacies.
Start by identifying individual needs and concerns, skin-type to best prepare skin for makeup, foundation matching and blending, the art of camouflage for under-eye bags, blemishes and skin discoloration and the art of brow enhancement, eye shaping and shading.
Makeup basics
Women wanting a simple approach to applying effective makeup easily would do well to follow these steps recommended by professional makeup artist Lisa Matson.
* Apply moisturiser to damp skin and give it five minutes to absorb before applying foundation.
*  If dull or dry skin is a concern, use an illuminating primer to enhance it.
* Apply CC cream alone (foregoing foundation) or use it as a primer to camouflage sallow, dull or high-coloured skin.
* Apply foundation in a sheer layer all over the face and use a patting motion in the areas where you need more coverage.
* Use a lightweight cream concealer a few shades lighter than your base to effectively conceal dark under-eye circles — dab gently to blend.
* Use a brow pencil or powder in a colour a few shades lighter than your natural brow colour (one shade darker if very fair). Apply lightly and build as needed. To help give brows a fuller appearance, and to keep them in place, invest in a comb-through brow plumper or fixer.
* Favour ready-made eyeshadow palettes with instructions to help make selecting colour and density combinations foolproof.
* To add definition and achieve a quick, smoky eye, apply a blendable eyeliner, tapering from outer corners to mid-eye, along the lashline and smudge an accent (dark) eyeshadow over the top.
* Never forego blush; it is a key product for giving skin an instant boost of radiance and health. Opt for satin finishes, they're more flattering and easier to blend. Apply with a featherlight touch.
* For lips, the choices range from conditioning balm to ward off dryness, to natural shades (check out ranges that advise on shades to suit your colouring), to something brighter if this is your style.
Matson recommends these L'Oreal Paris products: Lumi Magique Primer, Nude Magique CC Creams, True Match Concealer or Lumi Magique Highlighter, Superliner Brow Artist and Brow Artist Plumper, Color Riche Quads for eyes and Color Riche Le Smokey Eyeliners and True Match Blush.
Share this:
More Beauty & Wellbeing / How To