Lorraine Downes On The Art Of Self-Care
The former Miss Universe talks about looking ahead and why she wants to share her coping techniques with other women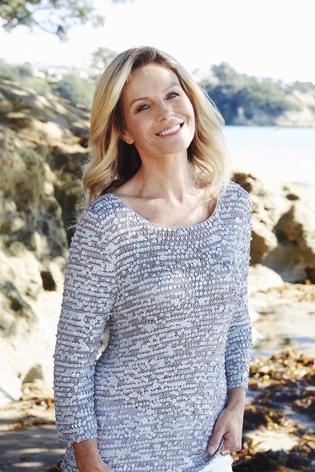 "I choose to be happy, I choose to have joy in my life, I choose to find joy in my life…I believe that when you do that and you're having that mindset, you will find it," Lorraine Downes declares.
She's talking over tea in her picture-perfect villa about why being positive, being present and being grateful are her guiding principles and how keeping up her energy and her health are her goals. "That's what I want, so I can keep enjoying life."
With her memoir titled Life, Loss, Love having gone to No.1, Lorraine is now looking eagerly at what comes next. This essentially private woman, who has lived a conspicuously public life, is coming around to the idea that her purpose may be in communicating what has worked for her to other women.
Not just the image consultancy work she has always done, but wider wellness and self-care messages. The inner as well as the outer and how they are inextricably connected.
"I'm finding joy again and it's been a process," she says. "That is something I've worked on very hard in the last two years." That's the two years since Lorraine lost her partner, New Zealand cricketing great Martin Crowe, to a long battle with cancer.
In that time the exhausted caregiver moved in with her sister for a year to regroup. She then gained perspective from writing the book, which traverses being known as Miss Universe aged 19, a wife first to All Black Murray Mexted, and then to her "soul mate" Marty.
"I think everybody should write their book even if they don't publish it," she says. "It's absolutely the most wonderful healing thing to do."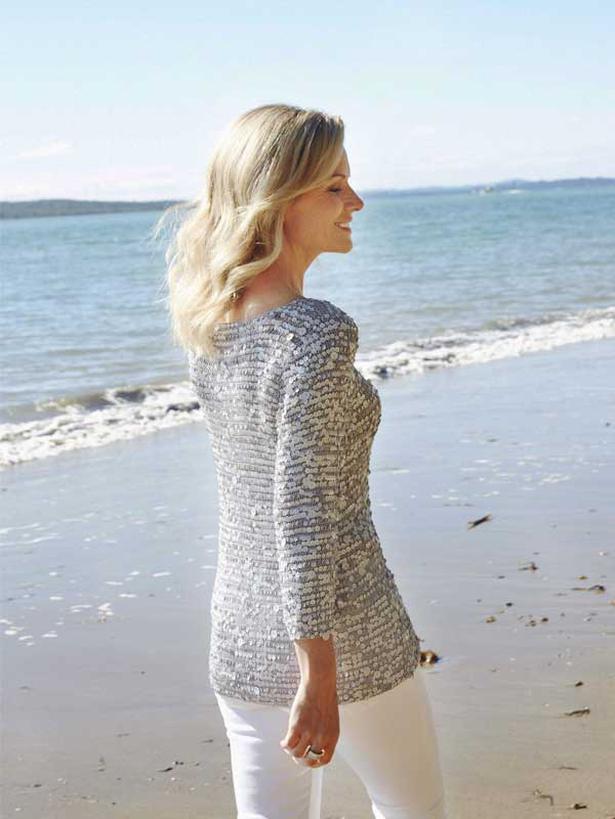 It helped her recover from the frightening loss of self she says she suffered. Now, due to the "overwhelming" warm reaction to her story, she finds herself cast as something of an unexpected role model for how to deal with tough times gracefully. For despite popping in and out of public view over the decades, this 53-year-old is happier with friends and family than as a celebrity face.
Yes, she was the nation's darling in a tiara 35 years ago, and her marriages to not one but two sports stars made headlines, but other than her turn winning Dancing with the Stars in 2006 she has largely gone on with her life quietly.
There have been appearances for causes dear to her heart, such as the Breast Cancer Foundation — and soon a role as a Mercy Hospice ambassador as thanks for the support they extended to her — but for the most part she was running a business and bringing up her two now-adult children. Even that DWTS outing was more of a passion project than a career move, with winning a surprise bonus.
READ: Actor Jennifer Ward-Lealand's Beauty Routine
Lorraine has always loved to dance and dance she still does, attending weekly tango sessions whenever she can. A trip to Buenos Aires last year to train at its famed tango milongas was part of what has re-energised her. Exercise in all its forms is one of the things that has kept her going. From a gentle walk on the beach or in the bush, to yoga or vigorous spin classes at the gym.
"When you're feeling lost and down, the best thing you can do is get out and do some physical exercise, because that will make you feel better and make you forget about your sadness, even just for a little while," she advises.
This year she shifted across the harbour from Kohimarama with its "too many memories" to start afresh on the North Shore. The area she chose, Stanley Point, is comfortingly familiar, just down the road from where her grandmother once lived. Before moving into her new home, she painted the walls white to provide a clean canvas for her treasures. Light floods in through the greenery outside, and Buddhist statues, candles and aromatherapy diffusers add to the sense of calm within.
"I've always used aromatherapy oils because I believe in the power of smell and the effect it has on your being and your feelings," she says. "I used them throughout all my years of having children, oils burning around 5 o'clock when children sometimes get a bit tired, in the bath, tea tree oil in Jasmine's ballet shoes and Hilton's rugby boots."
She has turned to oils as natural perfume, following a switch to natural skincare some years ago. A new role as an ambassador for innovative exporting supplement maker MitoQ aligns with her own long-term taking of antioxidants. This will see her used in campaigns, including on social media, here and overseas, around a mitochondrial approach to ageing. Getting back to work advocating a healthy lifestyle is something that she is excited about and, after living off savings, wryly adds "it's time".
READ: How to Create Your Own Essential Oil Roller Blends
Botox-free ageing is another conscious choice Lorraine has made. So, too, the decision to speak about believing in a higher power, not a Christian faith as such, but a sense of God "and that's been really important to every day do a little bit of meditation". Finding gratitude is a practice she recommends, following it with Marty even on the toughest days.
"Whether it's a sunset, whether it's watching a great movie, whether it's listening to some great music … gratitude is a really good one to do because when you feel like you have nothing, and you find gratitude, it just makes you realise that somebody may be worse off than you."
READ: Simple Habits for an Uncluttered Home 
Years of working on women's appearance have taught her to recognise and counsel that the inner self is where true confidence comes from. "It's not about the fabulous outfit you've got on. I've seen women wearing the most amazing clothes and being terribly insecure."
"I believe that every woman has an essence, and that essence is what makes her unique, beautiful and special." Her own style, polished from years of professional modelling, is streamlined and simple.
As to her own essence, that's hers to continue defining but in life's journey she knows: "You've got to do the work, it's like anything that you want to get a result on in your wellbeing, you have to do the work.
Share this:
More Beauty & Wellbeing / Features & Profiles