Love Stories: What Sam & George Have Learned From Love
Nuturing a quiet sense of independence has fostered a healthy balance for this charming couple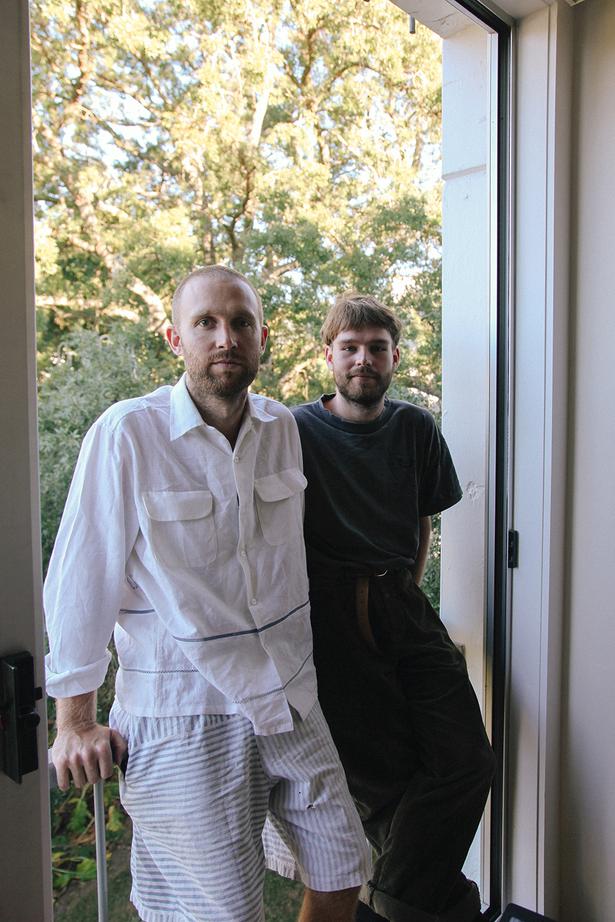 Sunday Feb. 14, 2021
Charming couple George Carey and Sam Boanas have a shared love of design and long drives. The latter is something they've done a lot of during their four years together, and it was a road trip that first kicked their romance into gear. Both work in creative fields; Sam is an architecture graduate and George is the sales operations manager at fashion brand Maggie Marilyn.
How did you meet and what was your first date?
George: We met through mutual friends. At the time I was working at my parents' fruit stall in Mt Albert. [Sam] came and visited often and would stay for hours. Then we went to Taupō and, looking back, that drive was more or less our first date.
Sam: We had met a few times with mutual friends. George told me that he was going to Taupō to see a friend for Easter and I knew he couldn't drive. I lied on the spot and said that I was also going there to see my grandma for the long weekend and that I could give him a lift. He accepted the offer, so I called my grandma and asked if I could come and stay for Easter.
READ: What Fred & Maeve Have Learned From Love
What do you find most attractive about your partner? 
Sam: George's big smile. 
George: Sam's laugh. When something is really funny he looks at me when he laughs. Sort of like he's looking to see if I find it as funny as he does. It's only something I've noticed over time and it's really sweet.

As a couple, do you have "a song"?
Sam: Music is special to our relationship, mainly because we both hate what each other listens to. George sings Disney songs to me. I sing top 40 to him. I don't know if it's special but it makes us laugh. 
READ: What Hoete & Adrienne Have Learned From Love
What do you admire about each other? 
George: He's smart. I look to him for everything. If something complex comes up in conversation and Sam's not there I think "I wish Sam was here. He could tell them what we think about this".
Sam: I admire George's liveliness and optimism. He can put everyone in a good mood when he walks into a room.
How do you keep your relationship healthy?
George: I think we are both independent people, and allow each other the space for our own interests. We have a healthy balance. We spend a lot of time together, so it's nice when Sam has his own things going on that I'm not involved in, and the same goes for me.
What's next for your as a duo?
Sam: We'd like to move overseas together at some stage. We both talk about India a lot, so maybe we would go there first; I would like to visit some amazing buildings there and we both love textiles.
Share this: