Singer Lulu's New Skincare Line Time Bomb
The singer talks to Janetta Mackay about how she has learned to look and feel good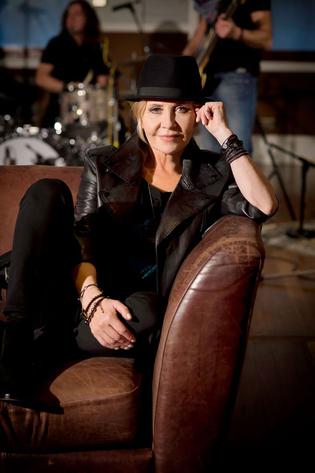 Champagne for Lulu" is a catchphrase from Absolutely Fabulous that follows the veteran British entertainer around. "Someone will pop out of a shop and say it," laughs the star, who in real life proves anything but the demanding diva of the television comedy. With a movie version of Ab Fab about to premiere in the UK — while Lulu is on a double-act tour of Australasia with Leo Sayer — Viva has to ask if celluloid celebrity is still all bubbles and bitchiness.
"I'm not allowed to talk about it," says the tiny singer. But she's happy to discuss everything else, including cannily dropping an anecdote about how Ab Fab co-writer Jennifer Saunders once ruled out a plan to kill off her character, saying: "We can't shoot Lulu, she's a national treasure."
Reaching such venerable status is a career validation for the wee lass with the big voice from Glasgow. She sang at the closing of the Commonwealth Games in Scotland and says she has been enjoying some of the best record reviews of her career with self-penned songs.
That career spans more than 50 years and includes era-defining Youth Quake songs such as Shout, which she recorded as a 15-year-old in 1965. The next year she hit No. 1 in America with To Sir With Love. Then there's the 1967 Eurovision winner Boom Bang a Bang, which she's happy to park in the past and the Bond theme, The Man with the Golden Gun, which she still belts out. So too The Man Who Fell to Earth, a David Bowie cover which he co-produced for her.
The two had a brief relationship in the mid-1970s, between her marriages to Bee Gee Maurice Gibb and hairdressing entrepreneur John Frieda.
Lulu lauds modern female stars such as Adele and Rihanna but says she is glad she came to fame in a more magical, less money-driven time. Long labelled "pop" she says it's not a dirty word but she cites black American RnB and soul as her true inspirations. She grew up tough in the tenements with a father who liked to roar about the house, alternating with singing as heartily as Pavarotti.
While others of her era succumbed to the pressures of fame, Lulu came to terms with her own teenage insecurities, including about her appearance, and later to the devastating break-up of her second marriage of 17 years. It helped push her into song-writing, which she describes as "cathartic".
"I've done an inside job on myself," she said, explaining how she worked with a spiritual teacher, had therapy and now meditates and watches her diet. Learning "gratitude" and taking joy from her two grandchildren were all part of feeling happier than ever.
The Auckland stop-over of her tour doubled as an opportunity to launch her Time Bomb skincare range on to the New Zealand market. Like many women, she describes her 40s as a time when she realised gravity was taking its toll. "I was shocked because I thought I was invincible."
In typical Lulu fashion she decided to do something about it, working with former Frieda company friends and scientists to develop her own bespoke products. Those gentle exfoliating and hydrating items were the foundation for Time Bomb, which she says helped sort her skin and make her feel better about ageing. While she admits to having to work at looking good these days, which at 67 she does with casual ease, she would rather talk about the addictive joy she gets from performing than about beauty routines.
"I live for music, it's always been all about the music, you know the men have come and gone, but the music goes on and on and on."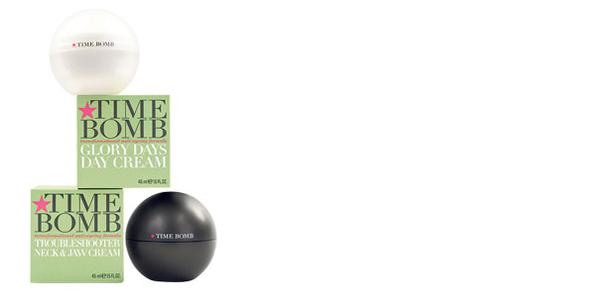 • Lulu's Time Bomb skincare is in selected pharmacies and beauty stores, ph 0508 734466
Share this:
More Beauty & Wellbeing / Features & Profiles