What Star Makeup Artists Want in Their Kit
A design collaboration yields some new lust-worthy product ideas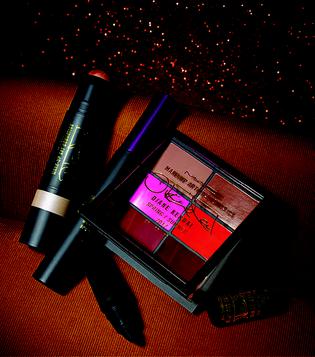 Ask three maestros to put their names to makeup and three very different collections emerge. But what these creators of looks for runway, red-carpet, magazines, stage and screen share is a desire to make makeup more approachable.
Kabuki, James Kaliardos and Diane Kendal were invited by M.A.C to come up with innovative items to reflect their signature style. Each of the trio was picked for their expertise and international status as a leading freelance makeup artist. From a mix to match Kendall Jenner's lip colour, to double-ended contour sticks and finely chiselled brushes, their choices are designed to make achieving that camera ready look easier, even if you're just taking a selfie.
They worked with the company's product development team on colour palettes and filling the gaps in their own makeup kits. Around 20 items each bear their names.
Here's what they came up with for their M.A.C Makeup Art Cosmetics collection, on sale in New Zealand from February 20.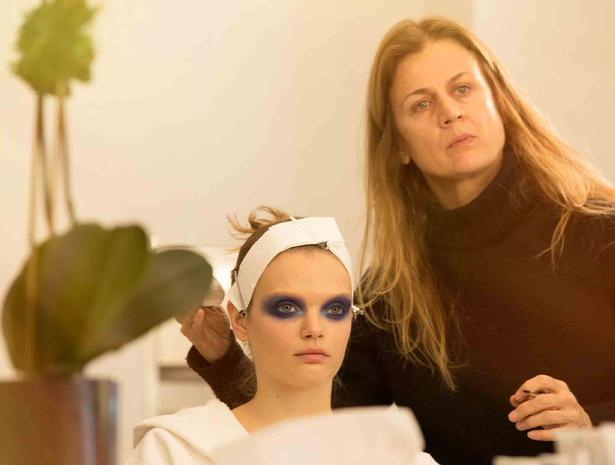 Diane Kendal
This London-trained artist made her name through the grunge fashion movement and has been the backstage pick for top designers including Alexander Wang, Celine and Proenza Schouler. She lives in New York, where she moved in the 1990s with close friend and hair super-stylist Guido Palau. Kendal's work regularly appears in leading magazine editorials and her campaign work has taken in Marc Jacobs, Chloe and Tom Ford.
Diane chose a burgundy mascara to offset the other bold and deep colours in her collection. Kajal crayons in purple-plum, indigo blue, bright teal and, of course, black feature, alongside creamy textures for cheeks and eyes. A lip palette ranges from deep reddish-brown to a deep pinky-beige.
A standout item for ease of use is the M.A.C Studio Quiktrik Stick, which is double-ended in two shade combinations for easy contouring and highlighting.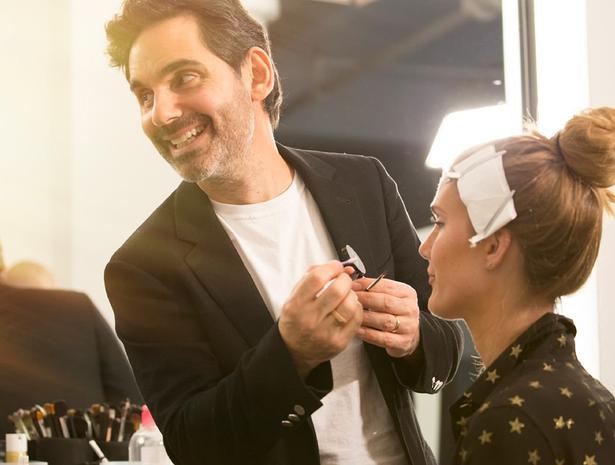 James Kaliardos
This glamour boy of backstage not surprisingly likes glamorous looks, but with a minimalist edge. He has worked with a catalogue of top photographers and makes up celebrities, including Julianne Moore, Beyonce, Nicole Kidman, Selena Gomez and Angelina Jolie. In between runway and campaign work for Balenciaga, Hermes, Fendi, Jean-Paul Gaultier, DVF and more, he co-founded art and fashion publication Visionaire and published V Man and V Magazine.
James chose items that subtly enhance, including a Full Face kit containing two cream colour bases and a matte sculpting powder. The Tricolour Lip Glosses in two shades allow the foam tip applicator to pick up either gold or silver reflects as it is pulled through base colours of pinky beige or peachy-pink.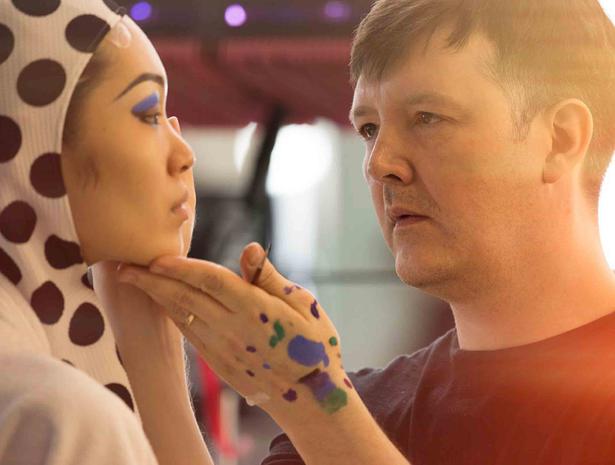 Kabuki
Kabuki's collection has plenty of colour and a smattering of glitter. Given his stellar reputation for dramatic looks this is no surprise, but to ensure all is elegantly achieved he has included an eye shadow blending brush of his own design. It replaces one he wore out and had struggled to match, so being able to make his own was a bonus of the collaboration which was a year in the making, he told Viva.
This English-born artist cites David Bowie and Joan Crawford as icons and references to them are found in the names of items in his collection. Bowie would have approved of his Paints, little tubes of colour in vivid indigo, emerald or purple. These can be customised, with the addition of white, to mix down into pastel shades. Kabuki says Paints are like a primer for the lid and work well on those who find product creases. His Shining Hour Dazzleshadow palette is genius, especially when worked on with the brush.
For lips there are four Retro Matte Liquid Lipcolours, including a stone grey statement, similar to a shade used at a Sally LaPonte show. We bet the Sweet Thing shade, a matte pinky-nude, will sell more. It is, after all, a colour he first mixed especially to match Kendall Jenner's lips. As to makeup tips, Kabuki says: "You get to be an expert by practising."
He's not big on trends and loves the move to more diverse looks and how the internet is sparking interest in application. "It should make the person feel good, it shouldn't be mandatory."
He recommends daylight, or lighting near to it, for effective application and using a light hand, building and blending layers or opting for a minimal look.  "You don't want to look like you've tried and failed.
Share this:
More Beauty & Wellbeing / Features & Profiles