Every Captivating Image From M.A.C's Newest Campaign With The Royal New Zealand Ballet
Ashleigh Cometti goes behind-the-scenes at the campaign relaunch of one of M.A.C's most iconic foundations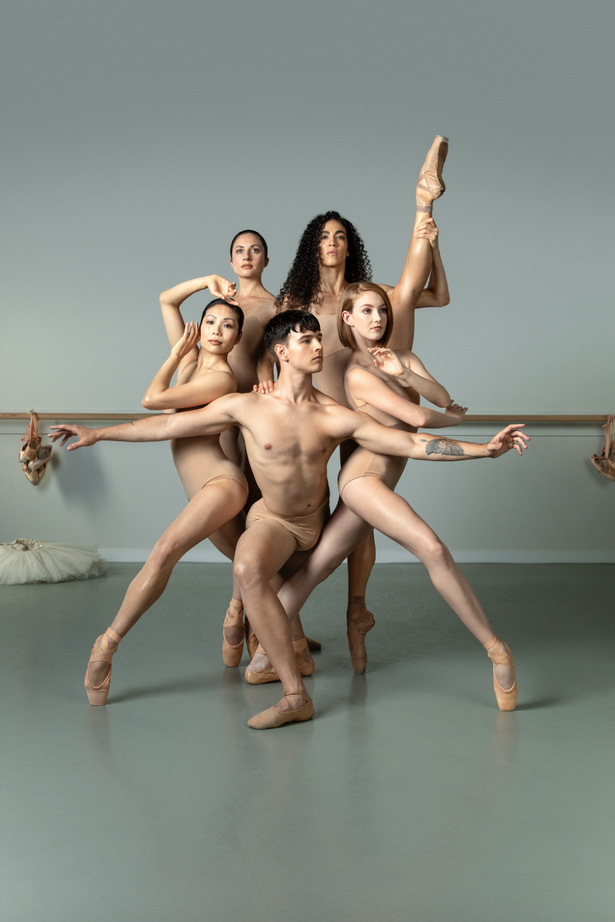 Thursday May 6, 2021
It's proved a firm favourite amongst industry professionals and amateur artists since its inception two decades ago, but now one of M.A.C's most iconic foundations has been reimagined to capture the hearts of a whole new subsector of consumer.  
Reimagined but not reinvented, Studio Face and Body Foundation has been rebranded to Studio Radiance, the first in a new pillar of M.A.C products that home in on achieving a radiant, my-skin-but-better finish, in a bid to appeal to consumers gravitating towards the less-is-more beauty mentality.  
Rather than discontinue the original formulation, Studio Radiance Face And Body Foundation remains unchanged. It continues to be a popular pick for professionals and consumers alike, explains M.A.C Senior Artist Aotearoa Kiekie Stanners.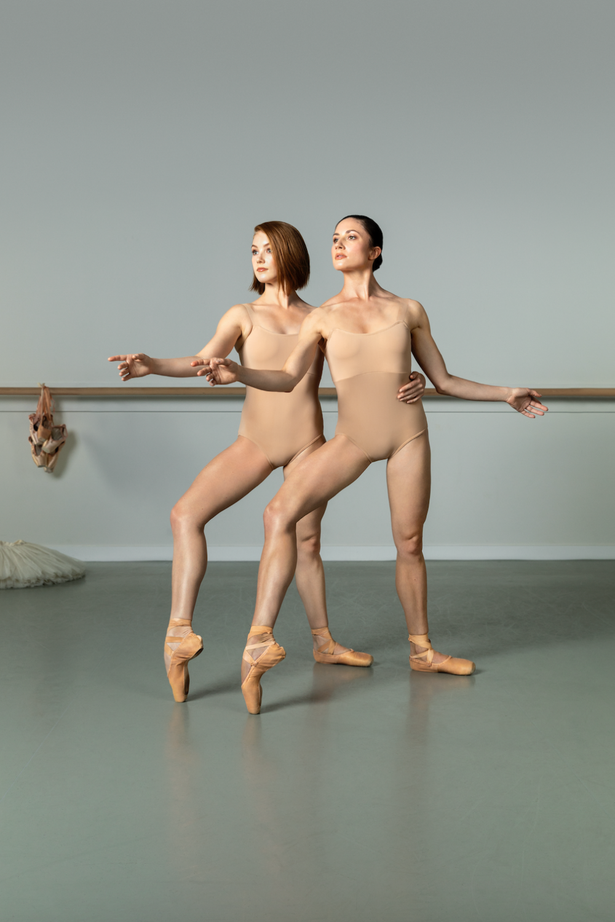 Ella (left) and Sara (right) put Studio Radiance Face & Body Radiant Sheer Foundation through its paces. Photo / Guy Coombes

"It's been an iconic M.A.C industry foundation for over 20 years, and was created originally for photoshoot and editorial work because it mimicked the exact same finish and texture as real skin. So, to the naked eye, in photography and on the runway, it looked like the most authentic-looking, perfected skin," she says.  

"But its waterproof, longwearing formula meant it became a foundation that M.A.C artists started to use it with performers, dancers, singers and on TV and film sets. It became a completely reliable industry foundation that was also loved by consumers for its versatility."  

Most excitingly, the new moniker has reflected an expansion in its shade range, from 13 shades to a more inclusive 30, with a third neutral undertone added to the original warm and cool.

READ: Singer Rosalia Unveils Her M.A.C Viva Glam Collaboration  

For industry professionals like Kiekie, having three different undertones to play with is game-changing. "I'm a mixer — I love mixing makeup to create the most perfect shade," Kiekie says. "But now that we've got three different undertones it means that there is an even wider variety of shades to find a perfect skin tone match. It's great that we have a slightly more neutral in-between undertone now which, generally speaking, is really great for a New Zealand consumer," she explains.  

The body foundation category is undoubtedly on the rise, with a number of other makeup labels quickly cottoning on to its appeal.  

As far as application goes, Kiekie recommends mixing a small amount into hands and pressing it down arms or legs as quick way of perfecting skin and creating a real finish that isn't tinting or tanning.  

"The more you work it with your fingertips the consistency starts to get slightly tackier. So, if you're looking for a bit more coverage, warm it up a little bit more and press and pat it into skin," she says. "It keeps the same finish and texture, but you can build your coverage."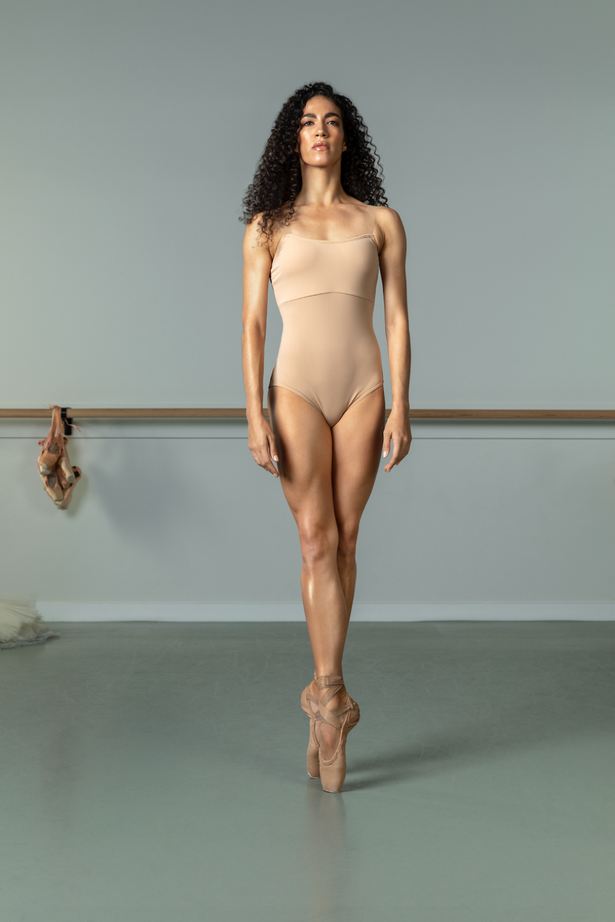 From Cuba to New Zealand: Ana demonstrates the incredible strength required to pose en pointe. Photo / Guy Coombes

What better way to tell the story of an ultra-light face and body foundation that flexes with you than with a troupe of ballet dancers from the Royal New Zealand Ballet.  

In Wellington for the new M.A.C Studio Radiance campaign shoot, under the guidance of Royal New Zealand Ballet artistic director Patricia Barker, five ballet dancers put Studio Radiance Face And Body Foundation to the test as they stretched and extended their way through a range of moves and poses — many of which were en pointe.  
The only male on set, Levi is now in his second year with the company after joining in 2019. Photo / Guy Coombes

A handful of company members had recently returned from Tutus On Tour, a nationwide tour that spanned Kerikeri to Gore, while others were busy preparing for the next season of Giselle, which opens on May 12 and runs for four weeks.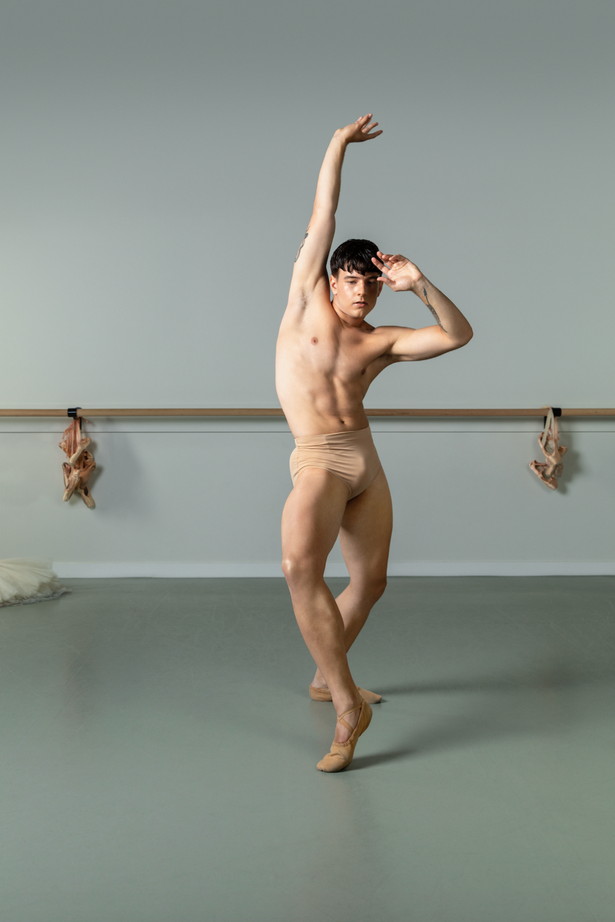 Levi wears shade C1. Photo / Guy Coombes

Principal dancers Mayu Tanigaito and Sara Garbowski joined soloist Ana Gallardo Lobaina and dancers Ella Chambers and Levi Teachout to front the campaign, with makeup directed by Kiekie designed to showcase radiant, perfected-looking skin on face and body, complemented by hair looks by Michael Beel of Buoy Salon & Spa in Wellington.  

"I wanted to keep it a little fresher with a bit more of a skin focus, following a neutral colour palette on cheeks with pops of highlight, a little bit of sculpting around the eyes and beautiful, plump lips — but no other colour as such," Kiekie says.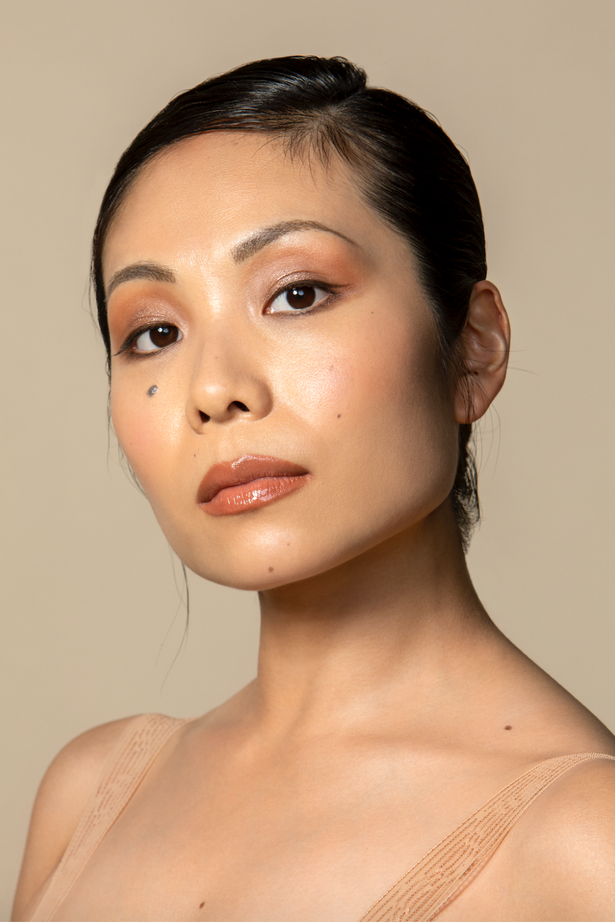 A sheer veil of colour is a far cry from the company's on-stage beauty looks, which often require layers of full coverage foundation and false lashes to ensure makeup lasts under warm stage lighting and stands out from a distance.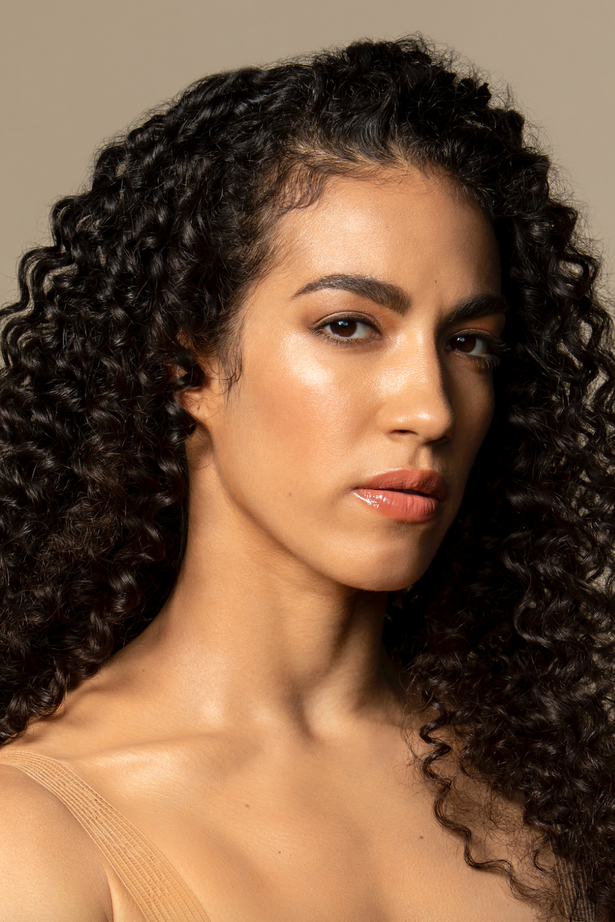 Ana wears shade C6. Photo / Guy Coombes

Each ballet dancer has their own pre-show makeup ritual, Ana says, adding it's how she mentally prepares for the stage. She joined the company in January 2020, and was quickly promoted to a soloist by the end of the year.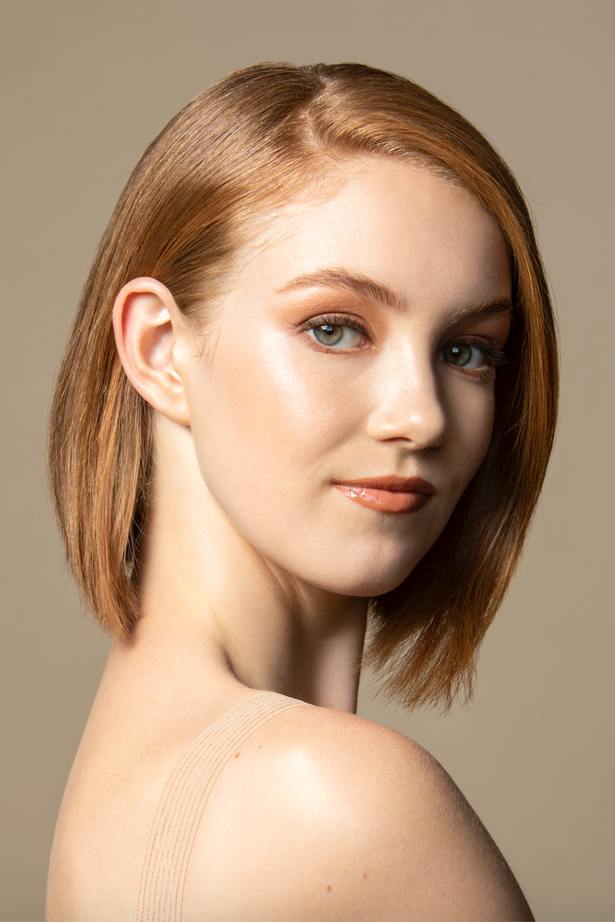 Ella wears shade C1. Photo / Guy Coombes

Throughout the week, you'll find the company rehearsing at The Dance Centre, adjacent to the Michael Fowler Centre in downtown Wellington, where their gruelling schedules see them train for anywhere up to 10 hours per day depending on what the season entails.  

Keep scrolling to discover every spellbinding image from this visionary shoot.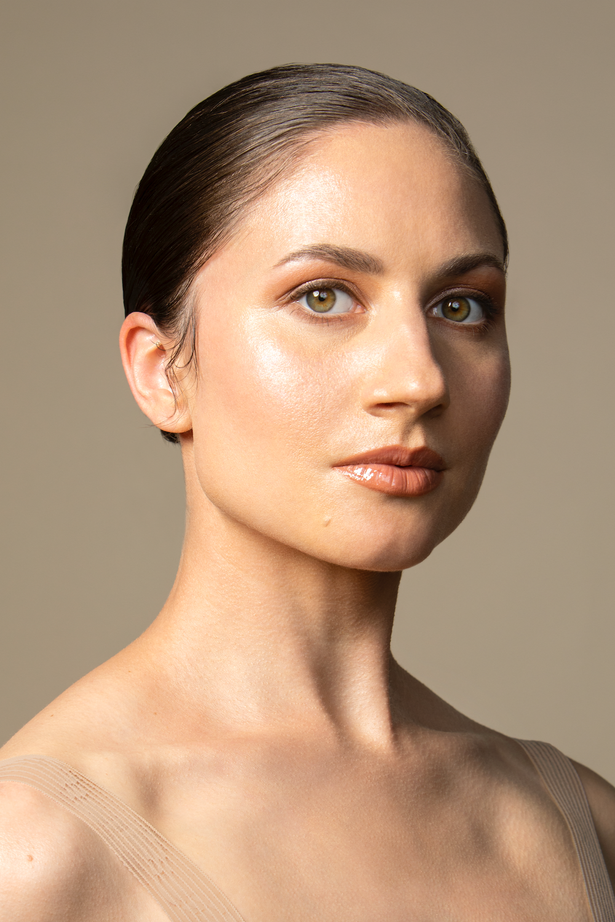 Sara wears shade N3. Photo / Guy Coombes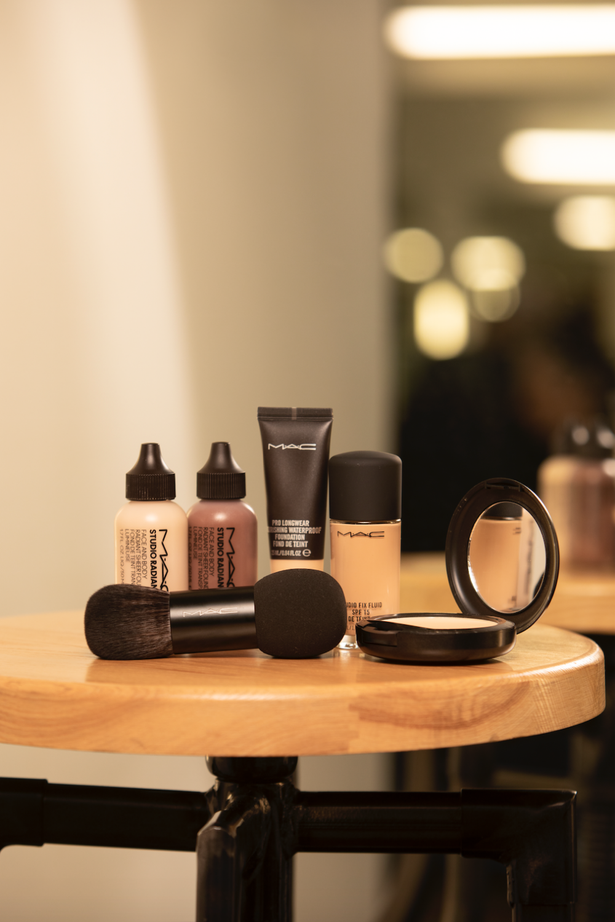 Featuring the same my-skin-but-better qualities of the original, Studio Radiance Face & Body Radiant Sheer Foundation is now available in 30 skin tone-flattering shades. Photo / Guy Coombes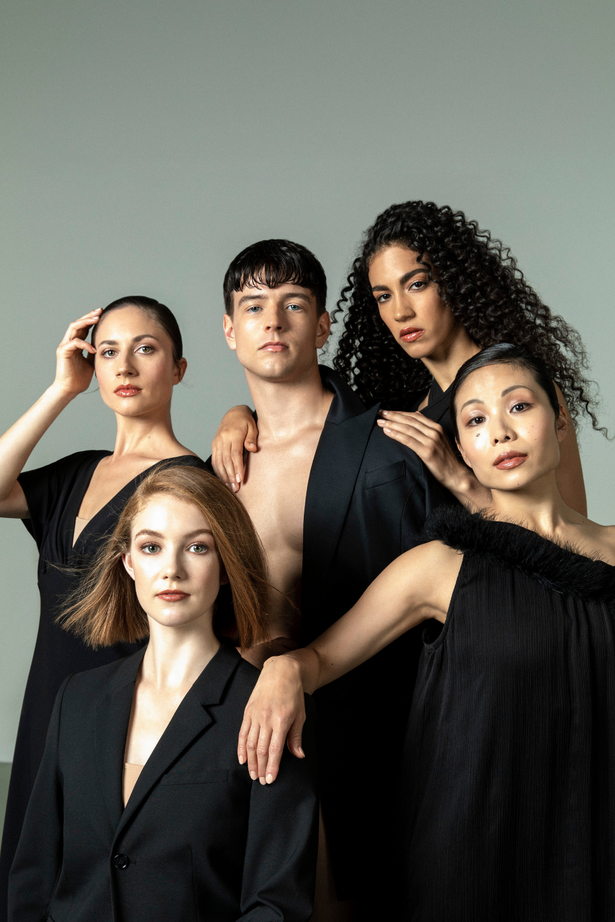 This exclusive image shot for Viva depicts the close relationship the company has both on tour and off. Photo / Guy Coombes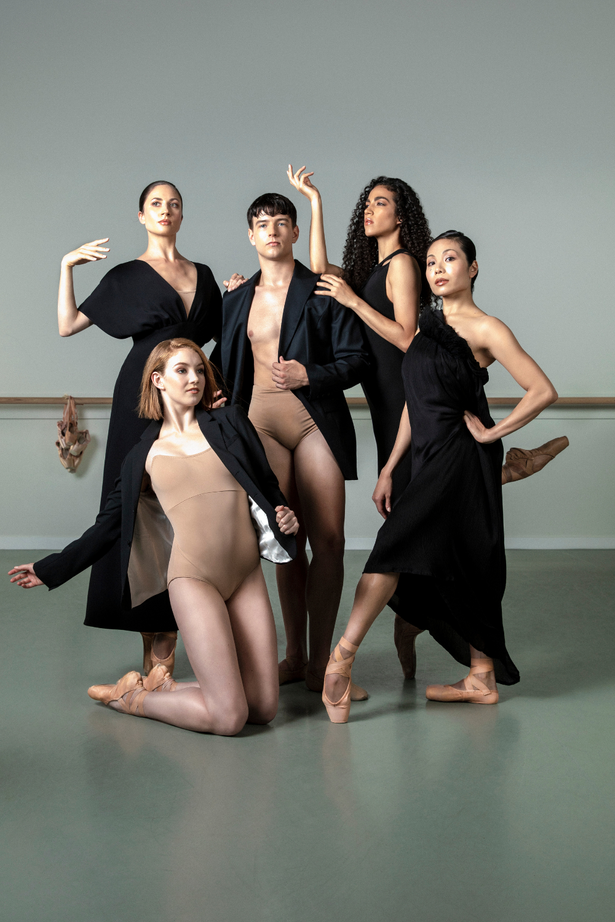 Viva exclusive: The cast have been busy preparing for Giselle which opens on May 12. Photo / Guy Coombes

The only male on set, Levi Teachout is now in his second year with the company after joining in 2019. He's originally from Seattle, Washington, where he trained at Pacific Northwest Ballet in the professional division program, before working with Patricia in Michigan and later following her to New Zealand.  

"I love living here. It's the place to be, especially for dance," Levi says of his most recent move.  

He's pretty shattered off the back of Tutus On Tour, where he performed three pieces include a nine-minute pas de deux which included plenty of lifts. "It's difficult yet rewarding," he says of his time on tour.

Photography / Guy Coombes. Creative direction / Patricia Barker. Makeup direction / Kiekie Stanners. Hair / Michael Beel using L'Oreal Professionel and Dyson.  

M.A.C Studio Radiance Face And Body Radiant Sheer Foundation, $64, is available from M·A·C boutiques, selected department stores, or shop online at Maccosmetics.co.nz. 

 

Share this: