Maia Cotton's Beauty Routine
Model and style blogger Maia Cotton shares all her best beauty tricks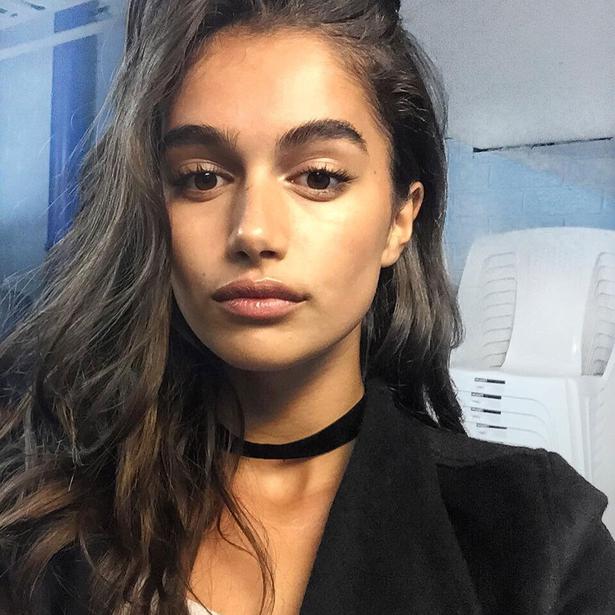 Friday Sept. 2, 2016
Discovered at age 15, Maia Cotton's career has steadily risen in the past two years – from modelling for the likes of American Eagle and Tigerlily to her Instagram following of 44,000.
"Her unique Maori heritage gives her a look which is appealing to fashion brands in representing diversity in the market place," says Andrea Plowright of 62 Models, who discovered her via Instagram.
In addition to modelling, Maia has worked with brands like Urban Outfitters and H&M, and when not modelling she works on her personal style blog. She was also the "face" of New Zealand Fashion Week 2016, and featured in our spring fashion shoot. She shares her beauty tips and tricks.
First makeup memories
I have danced since I was four years old, so makeup has always been in my life. I have memories of too much powder, chalky red lipstick and huge flicks being applied to my face backstage before competitions.
Top 5 beauty products
A powerful brow gel: I like to keep my brows natural but in control, as I feel they are the key to shaping the face and a brow gel helps with this even when you are makeup free! My pick is the Stila Stay All Day Brow Gel and Brush from Mecca Cosmetica.
A protective and hydrating moisturiser: I am always flying so I need a moisturiser that will keep my skin hydrated and healthy, plus I need a protective SPF for when I am running between castings. I love Ultraceuticals Protective Daily Moisturiser from Haven Skin Clinic as it has an anti-aging complex, a SPF 30+ and a moisture boost complex.
Bronzer: I love the beach babe look and a good bronzer is key. Nars Bronzing Powder in Laguna is my go-to for a natural bronze with a bit of shimmer.
Lip Gloss: A swipe of gloss can brighten up a bare face and make you look tidy. I love Natural Shine Lip Gloss by Luma Australia.
Water: Straight from the tap or bottled, water is so good for your skin and hair. I like to use a charcoal filter to filter out all the baddies when I am travelling. We are lucky to have great water here in NZ!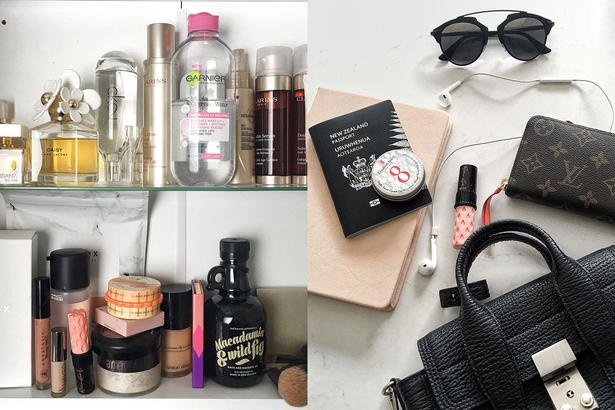 Beauty ethos
Beauty is about being approachable, polite and kind to everyone you meet. Positivity shines through, I think. Also a healthy lifestyle and looking after yourself is key, along with a great smile!
Skincare routine
My skin can be quite difficult so I work hard to look after it. It is prone to break outs and dryness. I always double-cleanse at night with a gentle gel cleanser like Ultraceuticals Ultra Balancing Gel Cleanser to remove the makeup and gently clean my skin. I then tone and apply a hydrating night cream and a blemish treatment to any problem areas. I also keep my pillowcases clean and try not to touch my face too much when I am out and about.
When I am on the go, I use Micellar Water to cleanse and hydrate as it is easy and you don't need to wash it off. I go for one that doesn't have any alcohol in it, like the Ultraceuticals one.
Getting ready, start to finish
I am usually getting ready for a big day of castings, photo shoots and go-sees, so I need to make sure I am looking presentable but not too overdone. I start with a moisturiser with an SPF, and a good primer. I then might put on a light coverage foundation, brow gel and a lick of mascara. I might brighten it up with some lipstick if I am feeling like my clients will like that. If I am going to a photo shoot, I go completely bare faced!
Signature beauty look
Pretty low key. Groomed brows, light coverage, a lick of mascara, a bit of bronzer to brighten things up and a little gloss.
Day to night-time beauty look
I am lucky enough to get my makeup done on set so sometimes I get to head out with a full face of makeup by some amazingly talented makeup artists! But usually, Ill add a nice flick of eyeliner and a red lipstick.
Beauty icons
Cindy Crawford! She is such an icon. She has an amazing look, with beautiful olive skin. She always looks so naturally gorgeous. I love her!
Best beauty trick
Look after your skin and always be prepared. It is essential to look after yourself. Keep your nails clean and look after your skin. It makes the whole process of hair and makeup so much more seamless and less time consuming when you are on set.
Style and beauty evolution
Getting to travel the world and go to places like New York and Europe has really evolved my style and opened my eyes to some amazing fashion and trends, as well as some great designers that I didn't get to see back home in NZ. I have always been into fashion, but I think I am more aware of what is on trend nowadays as I am so involved in the industry. It is such a blessing! My style is very off duty model, a mixture of luxe and leisure. I don't think there is anything more important than a good leather jacket and quality denim.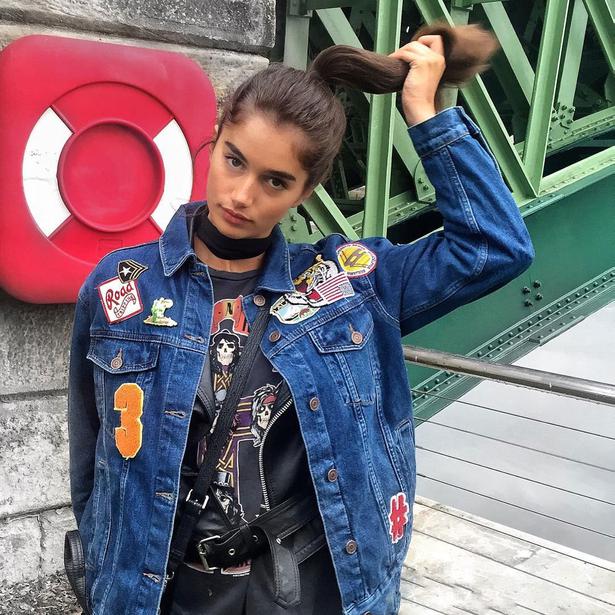 Wellbeing and life balance
I like to make sure I am fuelling my body with the right food. I limit my processed foods intake, and work with a nutritionist. I love to dance as well as doing Tabata high intensity workouts. They build muscle and burn fat and you can do them anywhere!
Morning routine
Usually I get up early and check Instagram and go through my calendar to plan my day. I have a nourishing big breakfast while I catch up on everything that has happened overnight. Being half way around the world means that there is always something going on back home that I need to catch up on. I might Skype my parents or work on my blog. Then try and get a workout in before showering and shooting off to my agency or castings!
Hair routine
In the morning, I brush my hair and pop in a restorative serum before giving it a quick blow dry and texturizing it up with some sea salt spray, or I tie it up in a sleek ponytail. This is my go-to as it looks so stylish on second day hair. Usually I leave my hair pretty natural when I am off to photo shoots and shows so they can work their magic on my hair!
Share this:
More Beauty & Wellbeing / Features & Profiles