SPONSORED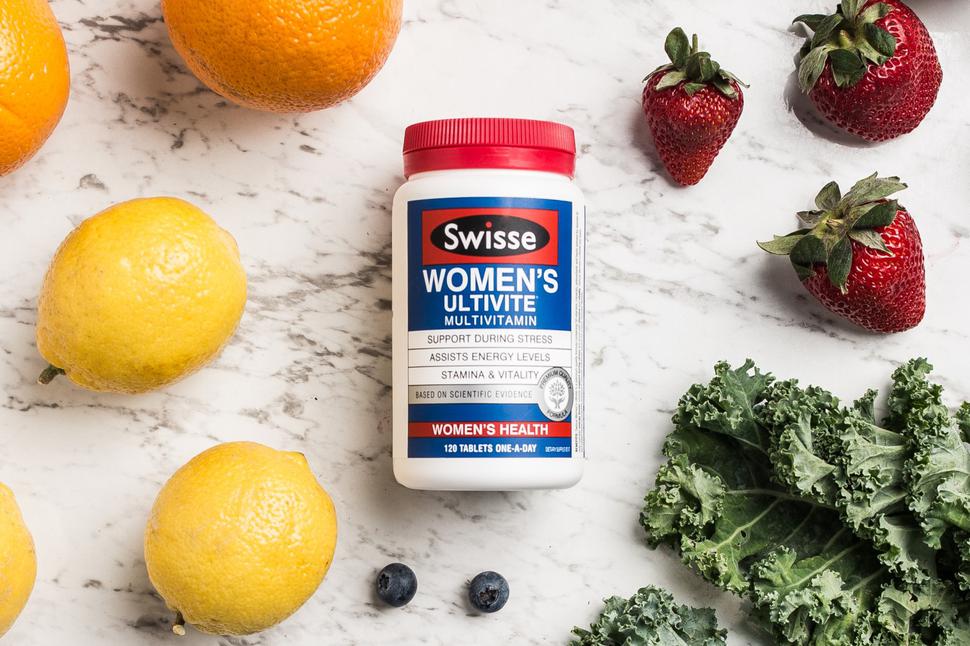 Foster A Healthy Mind & Body During Times Of Stress
Can healthier habits and a focus on nutrition really help with stress? Viva's Emma Gleason finds out in week two of her 21-day wellness journey with Swisse
Wednesday Sept. 30, 2020
Those who have read part one of this series will know that I undertook this "healthy habit" challenge by trying one new superfood per day – superfoods that are found in the Swisse Ultivite Women's Multivitamins - in a bid to have a more nutritious, considered diet and manage my stress – two struggles that many women will be familiar with.
My health often takes a back seat, but by week two I had found some sense of routine, and became quite good taking my vitamins every day, either the Swisse Ultivite Women's Multivitamin + Superfood Blend, or the Swisse Ultivite Women's Multivitamin.
It's important for women to incorporate a multivitamin into their diet – for general wellbeing and for reproductive health. Women take on a lot and the stress of juggling work and domestic life along with the pressures of the year we have had so far, can lead many women to deprioritise their health.
A multivitamin tailored to women can be a good, simple way to improve nutrition – taken regularly it can help prevent deficiencies and boost energy levels (important for those with busy schedules, or demands from work and family).
Iron and folate are key ingredients for women who menstruate and are considering childbearing at some point; supplementary iron supports menstruation, while folate is integral to cell regeneration and pregnancy. Both are included in Swisse Ultivite Women's Multivitamin, alongside 48 other vitamins, minerals, antioxidants and herbs.
DAY 8: TUESDAY AUGUST 18
Superfood: Wheatgrass
I decided to start my day with a pillar of health: wheatgrass. I mixed wheatgrass powder in with my Swisse Ultivite Women's Multivitamin + Superfood Blend and water, adding the juice of one lemon too; it's a particularly uplifting shade of vibrant green, and tastes fresh and invigorating. I've only ever had wheatgrass from juice bars - it's renowned for its health connotations. Wheatgrass contains vitamins A, C and E, as well as iron, calcium, magnesium and amino acids – all of which are undeniably good for you.
With deadline nearing for our new quarterly magazine, I spent the rest of the day working in our home office, (actually just a corner of the bedroom) stopping to stretch and going for a couple of brisk walks outside to keep my brain and body refreshed.
Feeling virtuous, I finished my day with a Swisse hair and nails supplement, and went to bed telling myself that week two was going to be much more healthful than week one.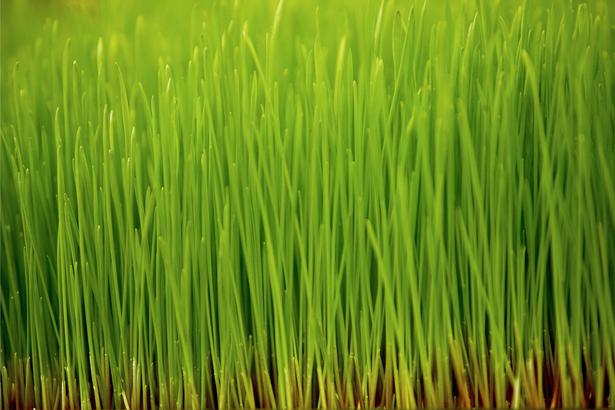 DAY 9: WEDNESDAY AUGUST 19
Superfood: Flaxseed oil
I started my morning with a Swisse Ultivite Women's Multivitamin, a glass of water and a spoonful of flaxseed oil. Flaxseed oil has been a revelation during this 21-day challenge. I bought it because I had a vague idea that it was healthy – and upon reading up on it I find that it's high in omega-3 fatty acids which are good for your skin, brain and heart. In addition to those virtuous credentials, it turns out that flaxseed oil is also delicious – and far more flavourful than other oils. I've been adding it to salad dressings.
We ran out of time to cook, so turned to the convenience of takeaways – they're a godsend sometimes, and I never feel guilty, preferring to focus on the joy of a treat.
DAY 10: THURSDAY AUGUST 20
Superfood: Hemp hearts
Starting my day the same way I have many times throughout this challenge, I take a Swisse Ultivite Women's Multivitamin with water, adding lemon juice to it to kick start my morning. I made a cup of tea, and took both drinks over to the desk where I'm working from home. My new routine while out of office is to drink or take my Swisse Ultivite Multivitamin while catching up on the news, then I get to work.
Dinner time rolled around and we had steak, however I hadn't put much thought into what was going to sit alongside it. I pulled out the bag of hemp hearts I bought, deciding to toast them and added them to a vinegary potato salad. It was a good idea - they gave some extra texture and taste.
As with the flaxseed oil, I was very surprised at how full of flavour hemp hearts are, and the texture is somewhere in-between sesame seeds and couscous.
Hemp hearts are hulled hemp seeds, enjoying increased popularity lately, and they are considered very good for your health; high in protein and omega-3 and omega-6 fatty acids, they are also rich with potassium, magnesium, calcium, iron and zinc. With both soluble and insoluble fibre, they're also good for digestion and keeping you regular.
DAY 11: FRIDAY AUGUST 21
Superfood: Chamomile tea
I'm a regular chamomile tea drinker, and often have it before bed. However, during lockdown, I had the realisation that I could enjoy it as a cold beverage too (by realisation, I mean that I saw someone do it on Instagram). I made up a big bottle of chamomile tea and added lemon juice, leaving it to chill in the fridge while I got to work for the day. I took my Swisse Ultivite Women's Multivitamin – the convenience of the tablet form suited me today with the workload I had ahead of me.
Several hours later, I pulled out the now cold bottle of tea. It's fresh and light, and the perfect way to hydrate come mid-afternoon when you're sick of water but also trying to stick to healthy habits.
Chamomile has a long history when it comes to wellness, and is a traditional remedy that's been used for centuries. It's generally considered to help with sleep (and not just because it's free from caffeine), it is loaded with antioxidants.
We had pizza for dinner (mushroom, spinach and truffle oil – bought not made) and to be honest, it was one of the most mood elevating things I did all week. For me, that's what balance is; some food brings you joy, which is important. It's all about balance.
After eating I had a Swisse hair and nails supplement, and some more chamomile tea (hot this time) and got into bed.
DAY 12: SATURDAY AUGUST 22
Superfood: Artichoke
I mixed the Swisse Ultivite Women's Multivitamin + Superfood Blend with water and lemon this morning. The oral powder itself is slightly sweet, which goes well with the zingy, zesty freshness of lemon juice.
It's Saturday, but I'm working, which is fine as there's not much else to do during Level 3. I was in a rhythm now, and actively managing my stress and anxiety – going for walks twice a day, taking breaks (and my vitamins) and just generally being nicer to myself. A few friends were feeling the same way, so I had been reaching out to them too and sharing our feelings.
Dinner today included artichoke – something I love but don't buy often. Part of the famously "good for you" Mediterranean diet, this high fibre food (not a vegetable, but technically a thistle) is rich in vitamins like C and K, minerals, folate, magnesium, potassium and antioxidants.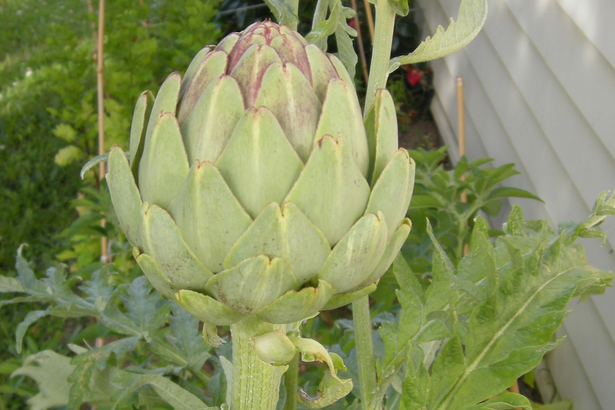 DAY 13: SUNDAY AUGUST 23
Superfood: Green tea
Stress affects my appetite and sometimes makes me feel nauseous, which is the case today, and all I could stomach was green tea – which is a good thing as it's considered to be something of a superfood, due to all its antioxidants. I have Swisse Ultivite Women's Multivitamin + Superfood Blend with water, also something I can stomach.
We have chicken nasi goreng for dinner, which is simple and delicious, and I add a spoon of sambal to give it some kick. I watch some television and zone out, feeling better.
Day 14: Monday 24th August
Superfood: Ginger
I start the day with a Swisse Ultivite Women's Multivitamin and a big glass of water. By dinner time, after a weekend spent working, I'm craving something nutritious and comforting, so I decide to make khao tom. It's a rice-porridge that I first tried in Thailand, where it's eaten at breakfast, and fell in love with how fresh and filling it was. I've since learned to make it myself, and it instantly transports me back to the tropical heat and the peaceful, quiet island where I first had it – something I find really calming.
We made it for dinner this night, it is brothy, filling and fragrant – not to mention quite quick to throw together. I use lots and lots of ginger, which has long been considered to have health benefits – including settling the stomach, combating cold symptoms, and being an anti-inflammatory.
The verdict so far: Even though everything was full-on and crazy this week, I feel more calm and less frazzled. I feel quite proud to have stuck to my routine, and had multivitamins every day – I'm also noticing a difference. My energy levels were good and far more stable than usual, all things considering (something I put down to getting more vitamins) and even though some meals were healthier than others, I felt nourished. It's also been quite calming for me to have created a morning routine. I've also become a bit more considered about what specific needs women have for their wellbeing, never really considering the importance of things like folate before.
Always read the label. Use only as directed. Supplementary to and not a replacement for a balanced diet. If symptoms persist contact your healthcare professional. 
The Swisse Ultivite Multivitamin range is available at Countdown, Chemist Warehouse and select Unichem & Life Pharmacies
Share this:
More Beauty & Wellbeing / Wellbeing