Make the Most of Home Fragrance
Here's how to make sure you scent diffusers and candles cast their spell for the longest time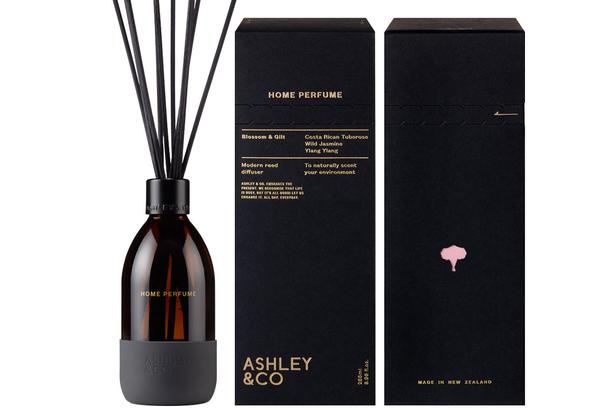 Tuesday Dec. 8, 2015
Diffusers
- Insert all the reeds into the bottle first, submerse and then flip the reed. This will immediately scent your environment.
- If the scent is too strong in a smaller space, simply remove a few reed to reduce the intensity
- Keep your home perfume out of direct sunlight and heat. This will make it last longer
- Flip reeds regularly to freshen the scent throw.
- Retain your reed box, and once your Home Perfume is finished you can pop the reed back into the box and place it in a cupboard or a draw for continued scenting. 
- Look for a bottle with a non-slip base or place it carefully to avoid spills. (Ashley & Co has a removable silicone base on its home perfume). 
Tips from Ashley & Co.'s Jackie Ashley. www.ashleyandco.co.nz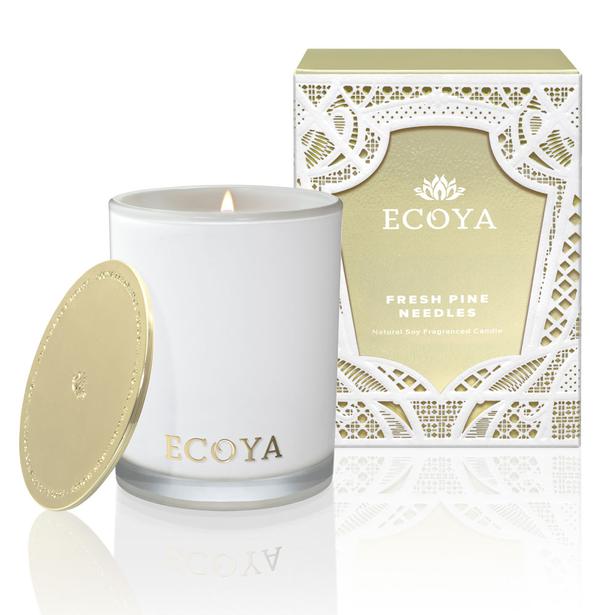 Ecoya Christmas Madison Candle in Fresh Pine Needles $49.95.

Candles

- Always trim your candle wick, incuding the very first time you light your candle. This will ensure the wick doesn't "mushroom" and smoke.

- Do not burn your candle for more than 3 hours at a time. Blow it out. Trim the wick and then re-light once the candle has cooled.

- When you first burn your candle, burn it until the wax pool reaches the edge of the glass (and then try to always do this). This will ensure your candle always burns evenly and you get the most from your candle.

- Quality candles are not made from paraffin wax. Paraffin is a by-product of petrol and bad for the environment. Soy wax burns cleaner and cooler, without as much sooting. If your glass has got soot around the edge from lack of wick trimming, use a paper towel to gently wipe it off. 

- A candle flame needs oxygen to "breathe." Keep this in mind when burning candles in a small, enclosed room. Perhaps try a soy melt or room diffuser in a smaller space, or a mini candle. 

- Always burn your candle on a heat-resistant surface, do not leave it unattended or near children, pets or curtains. Discontinue burning when you have 1cm or less of candle left.

- If you have guests coming, try burning a neutral and comforting fragrance in your living space (such as Ecoya's French pear), to create a non-invasive sense of welcome and ease.

Tips from the Ecoya team. www.ecoya.com
Share this: