Makeup artist Amber D's summer getaway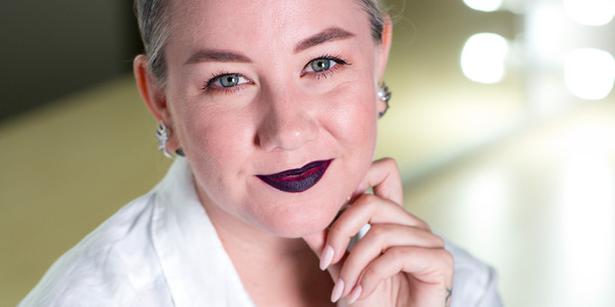 Wednesday Dec. 17, 2014
She has spent the year on planes and tour buses, travelling the world, so you could excuse Amber D for making the most of her holidays and doing absolutely nothing. Instead, the makeup artist will relocate to Los Angeles, before jetting off on one last trip: to Mexico, with her sister.
The expert traveller has this year toured the world as Lorde's makeup artist, visiting everywhere from New York to Texas, Rome to Tokyo, London to Hong Kong. One of her last jobs for the year was the singer's makeup at the American Music Awards last month, including that genius lipstick smear.
For her summer holiday, Amber hopes to pack as little as possible. "I usually travel with so much stuff, so most likely it will just be a swimsuit, a Lonely Hearts long robe, Celine slides, sunglasses, denim shorts and probably a bit too much skin care and makeup."
This has, without a doubt, been the biggest career and life-defining year for me so far. It started with working with Lorde at the Grammys and ended with the American Music Awards and Jimmy Fallon.
More than 80 concerts, festivals, countless photoshoots, appearances at every major award show, two US tours, a European tour. That's a whole lot of makeup and a whole lot of travel, but I did it with the coolest little team ever. I have seriously never laughed so much in my entire life. That's a highlight for me for sure.
I'm relocating to Los Angeles just before Christmas, so my sister, who is based in Denver, suggested we should spend [the holiday] in Mexico. Who am I to argue with that? One of the best things about travelling so much through the US this year has been being able to see my sister so many times, so one more time this year will be so cool. I plan on spending the entire time by the pool.
I always travel with the same things in my carry-on bag, that way I know I will always have all I could need on a flight. A small bag of essential skin care for the trip - moisturisers, lip balm, a hydrating face spray and a lipstick in a shade I can also use as a blush. I always take a travel blanket so I never freeze.
I'm lucky enough to have one of the AW15 Zambesi possum knit blankets, which is my new must-have (it doubles as a scarf, poncho, etc). A travel wallet is essential (I have a great Comme des Garcons version) so I can keep track of my passport, membership cards and boarding pass; my iPad loaded with podcasts, and some knitting to pass the time. I figure I might as well be productive if I'm going to be spending so much time bored on airplanes." 

Holiday beauty secrets? Keep it well groomed but minimal. No one wants to be the hot mess sweating off makeup by the pool, so I'll be packing:
• YSL Forever Light CC cream SPF35 in apricot. I love this tint for making my skin look brighter and I love the smooth texture, so easy to apply.
• M.A.C Cleanse Off Oil - I never travel anywhere without it - removes all makeup, including eye makeup, and leaves the skin super-soft. It's been my favourite forever.
• Anastasia of Beverley Hills Brow Gel - I can use it lightly to define my brows and it won't sweat off. No one knows it's there.
• Malin & Goetz lip balm and M.A.C Ruby Woo lipstick, just in case.
• A loofah pad. I always travel with one and use it dry every day to exfoliate before I shower then apply a body oil to hydrate the skin after showering.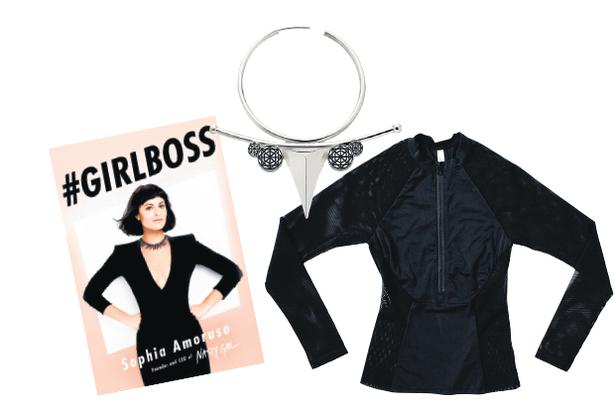 AMBER'S SUMMER ESSENTIALS
#GirlBoss by Sophia Amoruso. Published by Penguin, $35.
I love to hear about successful women in business and really want to read Sophia Amoruso's #GirlBoss. I've downloaded the iBook and have it ready to go. Bring on the beach.
Meadowlark large thorn hoop earrings $695.
These earrings were an amazing gift from my ridiculously talented friends at Meadowlark. They will be my summer essential with a pared-back minimal outfit this summer.
Lonely long-sleeve vest $219.
This is the perfect swimsuit for Mexico and will work with what I already have, so I might have to get this. 
Share this:
More Beauty & Wellbeing / Features & Profiles