NZ Manuka Honey Attracts World Interest
Manuka is at the heart of a new skincare product from US brand Kiehl's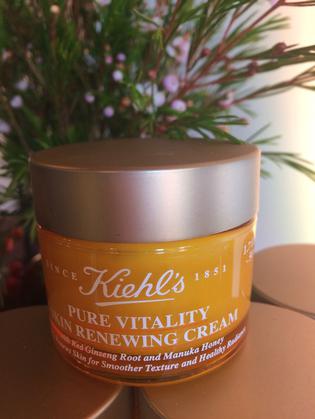 Thanks to manuka honey, New Zealand is playing host to a global launch on a scale normally reserved for beauty events in New York and Paris.
Manuka is at the heart of a new skincare product from trendy apothecary-style US brand Kiehl's. The company, owned by beauty behemoth L'Oreal, has flown in nearly 100 overseas media to go to the source of its hero ingredient. Tomorrow they will travel by train from Wellington to the chosen honey supplier in the Wairarapa, to learn why this New Zealand export is gaining a growing international reputation and market.
"New Zealand manuka honey is no ordinary honey," says Kiehl's chief scientist, Dr Geoff Genesky, who described it as a true power-house ingredient.
While manuka's anti-bacterial and anti-inflammatory properties have seen it used in hospitals overseas and championed by local beauty brands, the interest from Kiehl's is expected to further raise its profile and drive demand for the raw ingredient. The company has stores worldwide, a strong celebrity following, and its products feature in glossy magazines and online on favourite lists.
Kiehl's has contracted with this country's largest manuka supplier, Masterton-based company Watson & Son. The company, run by Denis and Daniel Watson, gathers its honey from 50,000 hives across the North Island and laboratory tests for markers of methylglyoxal, which is what sets manuka apart from other honey.
"New Zealand playing a part in this global Kiehl's skincare story feels like we are going to see a lot more of New Zealand in New York and around the world," said the company's national manager, David Wharton.
READ: Is the Next Step in Skincare Liquid Gold?
After the two-day launch it is expected some of the writers will stay on to file destination New Zealand stories. Included on the guest list are US Elle magazine, Vogue China and Marie-Claire from Australia.
Coincidentally, Australian supplements and skincare maker Swisse is also hosting a handful of Australian beauty writers in Canterbury this week, with manuka honey again a focus as an ingredient. At the beginning of the year Kourtney Kardashian signed up to promote a New Zealand-owned brand, Manuka Doctor, which is doing well in the United Kingdom. Her strong social media profile is helping drive its skincare exports into the United States.
Kiehl's will launch its Pure Vitality Skin Renewing Cream worldwide in January next year. It will cost $98 locally. Alongside manuka, the cream contains Korean ginseng extract, making it particularly attractive to the lucrative Asian markets.
Wharton said hosting an event of this scale was first here. "It demonstrates the significance and global interest in a local and sought-after natural ingredient in a skincare brand that is well known for natural solutions."
Kiehl's boasts the product is 99.6 per cent naturally derived, a high figure from a brand that is not wholly certified natural. Alongside the sourcing story, this reflects how beauty companies are responding to consumer awareness and demand for transparency about ingredient origins.
Share this:
More Beauty & Wellbeing / Trends