Why New Zealand Manuka Honey is in High Demand
Manuka honey mania is spreading like wildfire, fuelled now by international skincare interest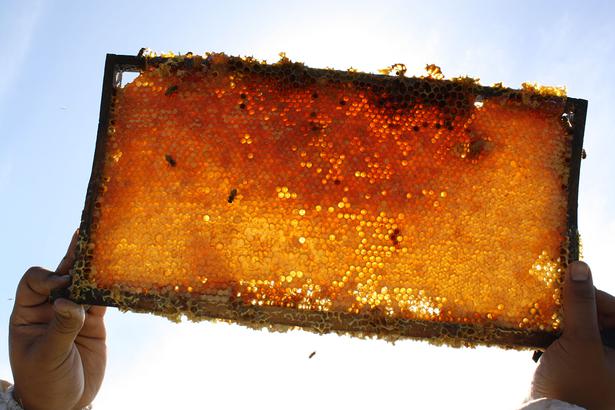 Wednesday Jan. 25, 2017
"New Zealand manuka honey is no ordinary honey," the head chemist for global skincare company Kiehl's declares.
Our exporters have been telling the world this for a while, but now it is the internationals who are spreading the news. Celebrity endorsements from the Kardashians, to designers and movie stars (and, we are led to believe, royal devotees)are fast-growing the profile of manuka as the latest "in" wellness and beauty ingredient.
It is honey's heritage, however, as a prized foodstuff and skin salve, along with scientific validation of the manuka variety's special antibacterial properties, that lend credibility to its appeal.
When Dr Geoff Genesky of New York-based Kiehl's talked up manuka as a "powerhouse" ingredient at the company's latest launch, it marked the next step in the journey of this once humble resource. The event, on the scale of a beauty launch in one of the world's bigger cities, saw nearly 100 international media from 13 countries invited to New Zealand in October.
They travelled from Wellington to Wairarapa to learn more about manuka, as used in Kiehl's Pure Vitality Skin Renewing Cream. The manuka-infused cream hits beauty counters around the world this week. It will cost $98 a jar here.
The company has high hopes for strong global sales. Unusually, the formula is 99.6 per cent naturally derived. It took more trials to perfect than any other Kiehl's product, 68 in all.
With the company's research showing around two-thirds of millennial customers want more natural products, but some doubting their performance or aesthetics, the challenge was to satisfy both needs. "It is a true industry acheivement," claims Kiehl's senior vice-president, innovation and product development, Roberta Weiss.
More significant from a New Zealand point of view, however, is the choice of a unique-to-us ingredient being championed by a company of Kiehl's scale. Big Australian firm Swisse, known mostly for its supplements, last year also added manuka to its skincare.
Locally we are already familiar with manuka and with natural skincare. One of the leading local exporting natural brands, Antipodes Nature, has just added its own certified natural take on manuka moisturiser.
But Kiehl's is no niche natural brand. It is owned by beauty giant L'Oreal and is a high-profile trendsetter in using innovative ingredients, sourcing botanicals from the Amazon to the Arctic. Its choice of manuka can only add lustre to the golden drop's appeal.
MORE THAN A FAD
"Manuka is not this year's new nut from the Amazon," maintains Russell Cowley, an Aucklander who exports skincare.
The founder of Manuka Secrets reckons honey is set to follow the growth curve of the wine industry. Like our wine, he says, it gains a special quality by virtue of our landscape. "It's a unique story to take to the world."
READ Meet Russell Cowley, Founder of Manuka Secrets
Antipodes founder Elizabeth Barbalich agrees, saying manuka is justifiably world famous. That it is created by bees in pristine remote rugged sites adds an X-factor. "Its potent antibacterial properties make it an excellent ingredient for skincare. It helps keep skin super-clean and blemish free. It's a lovely humectant, so products with a good percentage of manuka honey in them will keep your skin feeling fresh throughout the day."
Kiehl's has done its due diligence as well, with experts on hand to quote the science of manuka. Much of the validated testing relates to topical wound healing ability, rather than to cosmetic skincare, but that's how the beauty business rolls. This time, though, instead of launch slideshows measuring wrinkle reduction results, there was discussion of markers of methylglyoxal, the compound which sets manuka apart from other honey.
How this is recorded, monitored and marketed is at the heart of an issue dividing the industry. Reports from the UK show much of the manuka honey sold there is not what the label says. The Ministry of Primary Industries is expected to issue an export definition of manuka early this year, to help guard against fraud and safeguard its reputation as a safe and authentic food. How any MPI standards might measurably apply to skincare is another question again.
With the total honey export industry predicted to grow from around $250 million now to $1.2 billion by 2028, there is a lot at stake. It is unlikely MPI's intervention will settle debate about preferred ways to rate the activity in honey. Some in the industry fear it is all too little, too late; others prefer self-regulatory or proprietary regimes, still others just want to cash in.
Kiehl's told Viva that honey had been on its radar for four to five years, after it showed up in scientific studies. "It became very clear that manuka honey was the queen of honey," said Weiss. Next came finding a quality sustainable supplier. "The icing on the cake was that it was from a family-run business and Maori people."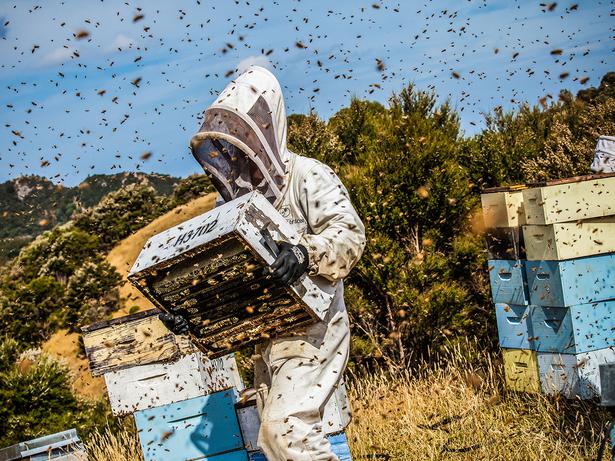 ON THE HONEY TRAIL
Kiehl's has contracted with this country's largest manuka supplier, Watson & Son, which also deals in medical-grade provision. The part Ngai Tahu-owned company, run by Denis and Daniel Watson, gathers its honey from 50,000 hives, mostly in the North Island.
Kiehl's guests, including Viva, travelled by train from Wellington to Masterton, where Watson & Co has its headquarters. A powhiri, laboratory tour and honey sampling was followed by a bus trip up a windy shingle road to the remote Wharekauhau Lodge overlooking Cape Palliser.
To the jet-lagged but snap-happy urban dwellers aboard this "exotic" ingredient journey of discovery, it surely seemed like a trip to the ends of the earth. A herd of cows even blocked the road for a bit.
One of the half-dozen senior American Kiehl's executives attending described the trip to New Zealand as a "once in a lifetime occasion".
Safe inside the luxury lodge, where the Duke and Duchess of Cambridge have stayed, a honey-themed lunch was followed by hive inspections.
Denis Watson, a frank-talking scientist, said the Government needed to get more engaged with the industry's issues. Ratings "bulls***" was mostly irrelevant marketing, but standards around purity were needed, he said. Too much of the honey sold as manuka was blended.
"For Maori this is about protecting our taonga."
The manuka gold rush is turning once marginal, often iwi-owned land into a resource. Manuka is being planted instead of pine to try to keep up with demand. Hive thefts are a growing problem in the back country.
Comvita, the country's pioneering natural health firm which founded its now multimillion-dollar business back in the 1970s on its belief in honey, has also told Viva better standards are needed. It has more than 30,000 hives and like Watson & Co uses helicopters to access the most remote of these.
Newcomers dream of similar scale in their businesses. The highest profile of these is Manuka Doctor which has enjoyed success in the UK for more than five years. It is propelling growth in the United States by way of celebrity endorsement, with Kourtney Kardashian signed as its brand ambassador a year ago.
READ Beauty Test Drive: Manuka Doctor Gold Dust Firming Serum
The likes of Scarlett Johannsen, Novak Djokovic, Vera Wang and Gywneth Paltrow have talked up their use of manuka, unsolicited.
MEETING THE MARKET
The Asian market is attracted to the wellness aspects of honey and is seen as ripe for more development.
Kiehl's reckons its customers for Pure Vitality cream will be the global consumer who wants something simple, authentic and effective. "The sort of people who think about diet," says Weiss. "Who read ingredient labels," chimes in Kiehl's vice-president of education and consumer experience Cammie Cannella.
"Our focus wasn't tackling the typical anti-aging attributes," Dr Genesky said. The aim was "a more macro approach" to help skin look its healthiest and most vital, soft and supple. These goals had been met, he said, by tests showing improved skin moisture retention and texture.
When the skins of users aged 35-49 were compared after eight weeks with a control panel in their 20s, they were found to be in as good or better condition.
Dr Genesky said formulating the cream, which has a modern gel-like texture, took two years. Replacing synthetics with naturals meant there was a smaller palette of ingredients to mix. This made it trickier to achieve an "elegant" result, he said. Plant-derived waxes, butters and oils took the place of typically used synthetic emulsifiers, thickeners, emollients and powders.
Watson & Co supplied the manuka in a powder-gel form for easier more stable transport to the States. High heat was avoided during the processing as this could damage enzymes in it.
Weiss said a challenge to cosmetic companies looking to use more natural ingredients was that it was harder to validate their efficacy. This was because synthetics typically only contained one active component, whereas naturals might have a multitude.
"If it can be all-natural, the more boxes we can tick," said Cannella.
Manuka could well be used in more Kiehl's products, said Weiss.
With each bee apparently capable of gathering just one teaspoon of honey in its life-span of about one month, they too, had better get buzzing over our manuka.
• Read more about Russell Cowley's latest venture.
Share this:
More Beauty & Wellbeing / Features & Profiles