Meet Russell Cowley, Founder of Manuka Secrets
A member of Auckland's first family of hospitality talks about his latest manuka honey skincare venture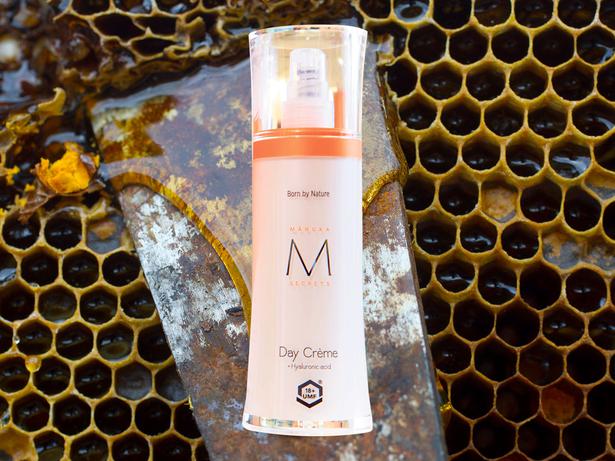 Wednesday Jan. 25, 2017
From the kitchen to skincare, Russell Cowley reckons his business transition isn't so unusual. Skills he honed as a chef, in realising the potential of raw ingredients, have simply been transferred.
The founder of Manuka Secrets, an export-focused honey-based skincare company, is best known as the man behind the Kato brand. He introduced restaurant-style condiments to the take-home market. Before aioli made easy, Cowley was a chef, including — in the early days — at Vinnies.
After he sold Kato to Sanitarium he worked with Farro Fresh on its meal kits. Although he still consults on food, when not pursuing his passion of yachting, Cowley, now in his 50s, realised he needed a new challenge.
READ Why New Zealand Manuka Honey is in High Demand
Coming from a family where giving it a go is a given, he decided the potential of manuka honey was what excited him the most. It met his criteria of being natural and uniquely of New Zealand, with the bonus of a science story behind it.
Cowley had worked with it in the kitchen, noticing that sauces using manuka performed differently from other honey. Having decided skincare was a good way to harness manuka's potential, he teamed up with University of Otago scientist Dr Fernanda da Silva Tatley. She has shares in Manuka Secrets and is responsible for its formulas.
He was buoyed by positive response to the skincare from his nieces: Mimi and Sophie Gilmour who started Bird on a Wire. Mimi co-founded the Mexico chain before moving on to start Burger Burger. 
Mimi told Viva her "incredibly passionate" uncle had thrown himself into coming up with a great value range, where even small details like airtight packaging had been considered.
"Having worked my way through many specialist skincare brands, I was really impressed with the product, it's gentle and hydrating."
The girl's mother, Emerald Gilmour, was a lynchpin of Auckland's pre-crash 1980s social heyday, when she was the glamorous hostess of Clichy bistro and at Club Mirage. She has popped up in recent years as maitre d' at La Cigale in Parnell and now works with Mimi mentoring the hosts at Burger Burger. Russell's brother Peter is winemaker and a shareholder of Te Mata Estate.
Russell acknowledges the family's entrepreneurial gene. He says he is driven by having "a huge story [manuka] from a small country to take to the world", "To me this was an opportunity like Marlborough sauvignon blanc."
READ: Toasting Success with International Sauvignon Blanc Celebration
Cowley says most New Zealanders don't yet realise how big manuka is becoming overseas, having grown up with it being doled out by their mothers for cuts and colds. "It's not buzzy here," he says, excusing the pun.
Over several years he has developed retail distribution in the United States and Europe, but this year he is keen to have a presence in New Zealand, something he says potential stockists in Asia look for.
An unexpected boost came when American designer Vera Wang name-checked Manuka Secrets in a New York newspaper feature of her favourite things, sending sales on Amazon soaring. French boutique department store Collette is trialling the eight-piece range. It is Natrue-certified and uses UMF rated honey as a purity assurance.
Cowley sources his honey and manuka oil from the East Cape through the New Zealand Manuka Group. This Whakatane-based supplier works with local Maori landowners for access to the resource.
The manuka honey industry is bringing jobs to remote regions. He is happy that New Zealanders like him can add value to an exportable commodity. "It's using something that's a genuine story to create a business."
His business venture has also had a personal spin-off. Cowley knew he had some Maori lineage, but had not explored his heritage. Now, he has found his great-great-grandmother's gravesite in Whakatane.
"There's a connection with the East Cape and the people," he says.
Share this:
More Beauty & Wellbeing / Features & Profiles