Six Maori-Owned Beauty Brands With Mana
These values-driven beauty brands are sharing their knowledge by way of skin, hair and body care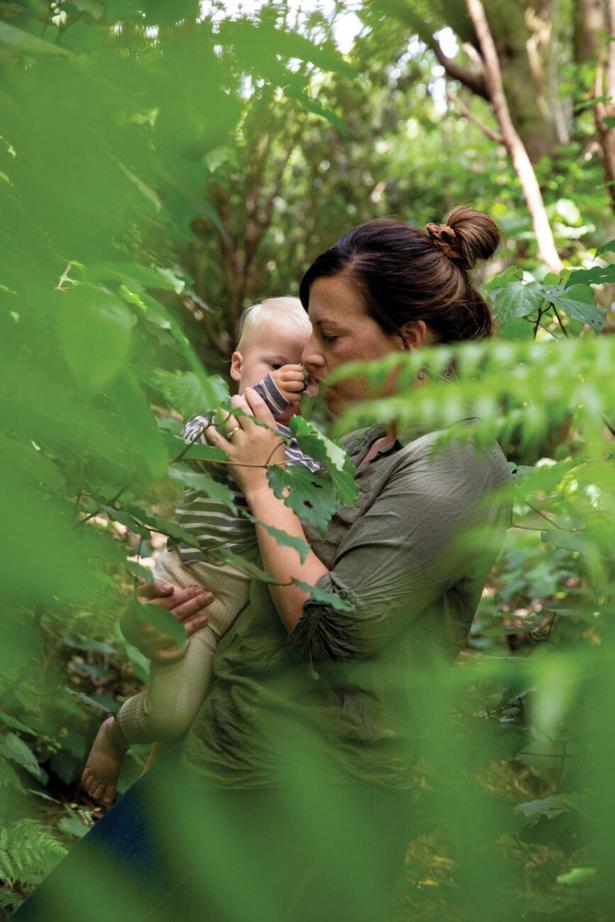 Saturday July 10, 2021
For centuries, tangata whenua have harnessed the nurturing and healing properties of Aotearoa's native plants like mānuka, kawakawa, mamaku and harakeke.
These time-honoured traditions have been passed down from generation to generation, and now many small businesses are channelling the matauranga (knowledge) of their ancestors by putting their understanding of these ingredients into practice with all-natural beauty products.
Below, discover six Māori-owned brands who are sharing their taonga (treasured possession) with the people of Aotearoa by way of skin, hair and body care.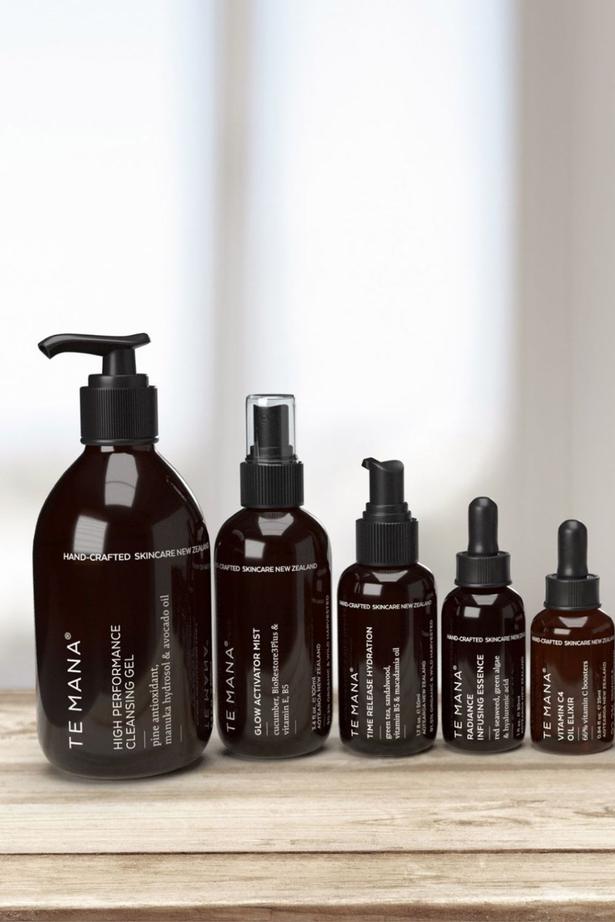 TE MANA SKINCARE 
Developed by award-winning cosmetic chemist Andrea Taimana, Te Mana Skincare is the country's first Māori-owned and operated range of cosmeceutical skincare. The range fuses time-honoured traditions with advanced skincare science, hitting the sweet spot between old and new. Each formulation harnesses bioactive ingredients from New Zealand native marine and land botanicals, including Te Mana's proprietary flagship ingredient BioRestore3Plus, which is brimming with native red and green seaweed to lock in hydration and support the skin's barrier function. Masks, mists and moisturisers abound, alongside a facial essence and an elixir. Available from selected independent retailers or online at Temanaskincare.com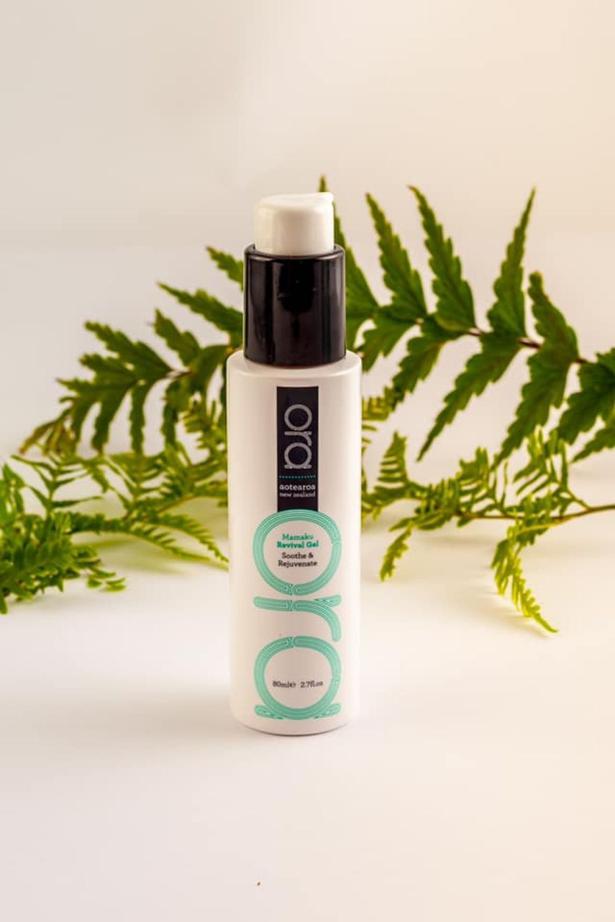 ORA 
It's been well over a decade since Ngati Kahungunu sisters Tessa Davis, Adele Anderson and Karen Renata set out to craft a range of premium natural beauty products using traditional Māori practices. What followed was a range of four skincare products designed for use on hands and body with mamaku (black fern) extract at their heart. For centuries, tangata whenua have used mamaku in herbal remedies to cool, rejuvenate and hydrate skin. With this in mind, the sisters refined the harvesting and manufacturing processes to develop the most potent mamaku extract possible, before blending it into Ora's nourishing Body Cream, Body Mist, Revival Gel and Hand Cream. Available from selected independent retailers or online at Ora.co.nz 
READ: Chef Monique Fiso's New Book Is A Love Letter To Maori Flavours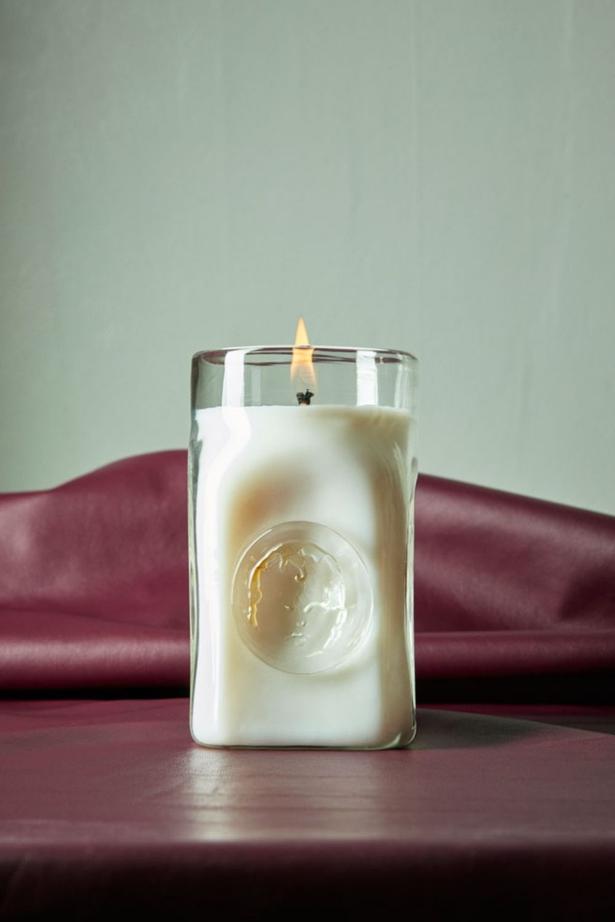 CURIO NOIR 
Tiffany Witehira grew up immersed in Māori culture, so it was only natural she extended these same principles to her craft as the founder of Curio Noir — the only Māori-owned and operated perfumery in the world. The artisanal fragrance maker has carved a unique space for her brand, with a moody, apothecary-style flagship store in Ponsonby cementing its brand identity. The stained walnut and aged brass display which lines the walls showcases the brand's hand-poured candles, hard soaps and selection of intoxicating extrait de parfums, all of which have been crafted in Aotearoa. Visit 76a Ponsonby Road, Grey Lynn, or see Curionoir.com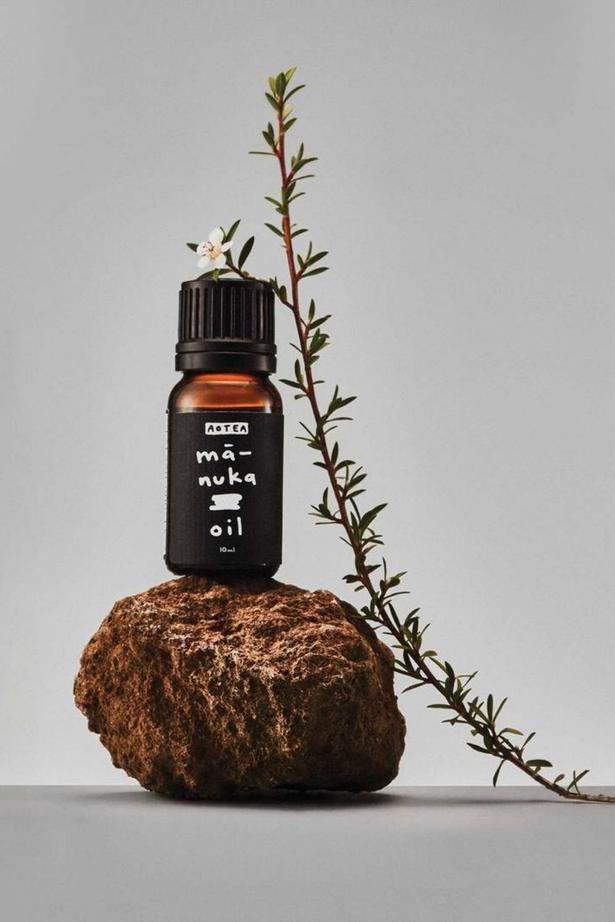 Aotea takes its name from the Maori moniker for Great Barrier Island, where the range is still formulated today. Photo / Supplied
AOTEA 
Aotea is the Māori name for Great Barrier Island, the birthplace of the eponymous therapeutic range which draws on matauranga Māori (Māori knowledge) to inform its selection of honey, skin and body care. It's been four years since the brand first launched, and despite the challenges that come with growing, extracting and manufacturing products on Aotea, it is here that its roots remain. The values-driven business creates employment opportunities for those residing on Aotea, and has offered scholarships to rangatahi Māori (Māori youth) to attend high school every year since the business began. From skin-soothing salves to nourishing night creams, Aotea's products herald the finest locally grown native ingredients including kawakawa, harakeke, kānuka and mānuka. Available from selected department stores and independent retailers or online at Aoteamade.co.nz 
READ: Award-Winning Film Director Hiona Henare's Ode To A Sacred Maori Tradition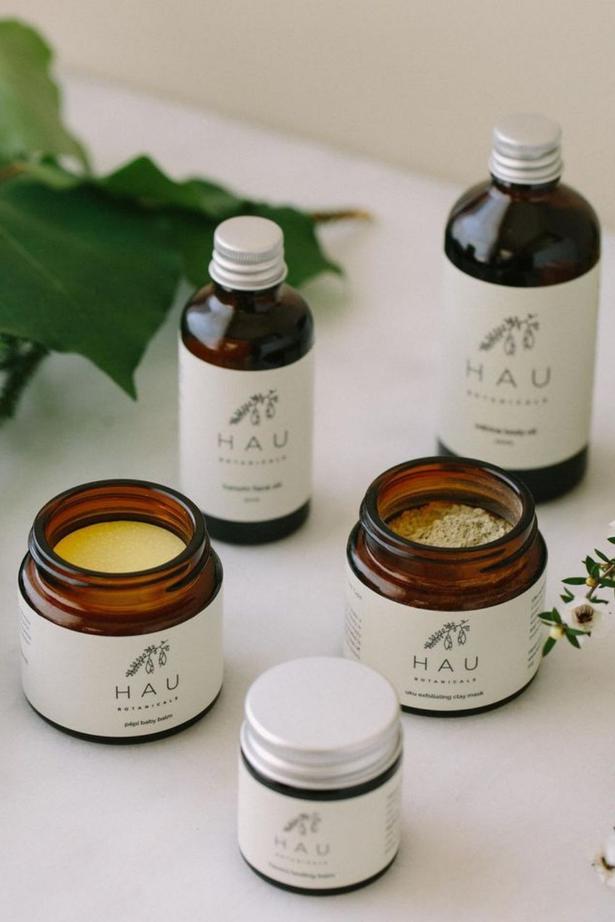 Hau Botanicals prides itself in its range of cosseting oils and balms. Photo / Supplied
HAU BOTANICALS 
Hau Botanicals is the brainchild of Mahuru Wilcox, whose passion for the environment and rongoā Māori remedies motivated her to create a range of fair trade, cruelty-free and organic oils and balms. Mahuru's skincare philosophy is one that respects people and planet — she believes that being in balance with nature supports optimum health. Her team does so by using tikanga (traditional Māori customs) and cues from the environment to determine the best time to harvest, and taking only what the plant can provide before returning plant by-products back to their source. Available from independent retailers or online at Haubotanicals.co.nz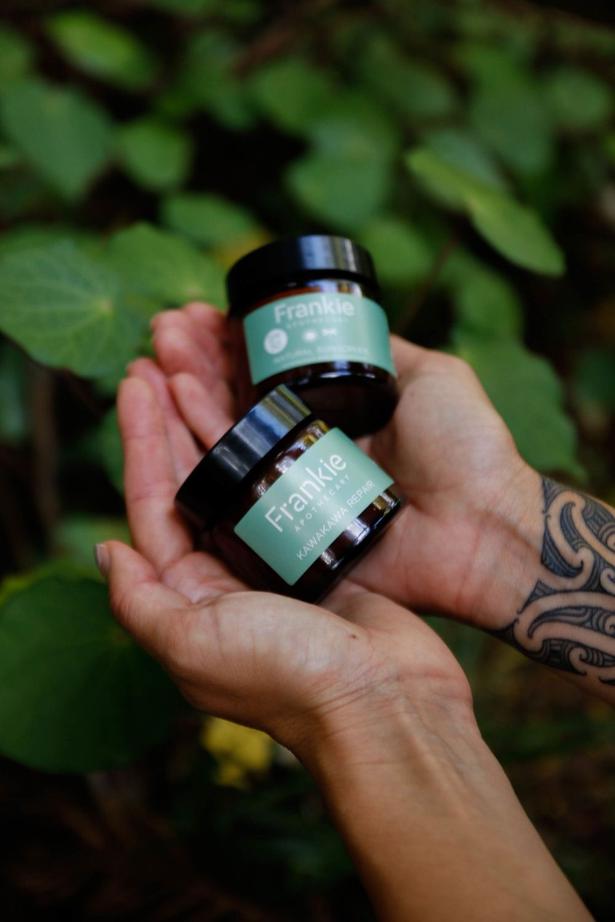 Frankie Apothecary quickly garnered fans thanks to its suitability for sensitive or eczema-prone skin. Photo / Supplied
FRANKIE APOTHECARY  
Designed with those with sensitive or eczema-prone skin in mind, Frankie Apothecary is a family-owned business which began after founder Michele Wilson started hand blending kawakawa balms to help alleviate her daughter Eva's itchy, dry skin. Native kawakawa has been used medicinally in rongoā Māori remedies for centuries, and Michele drew on her own Māori heritage when dreaming up her extensive range of hair care, skincare and body care for adults and children alike. Available from selected independent retailers or online at Frankieapothecary.com  
Share this: