McInnes & Co. Is The East Auckland Salon Changing The Hair Game
Meet the talented hairstylists behind the salon putting Howick on the map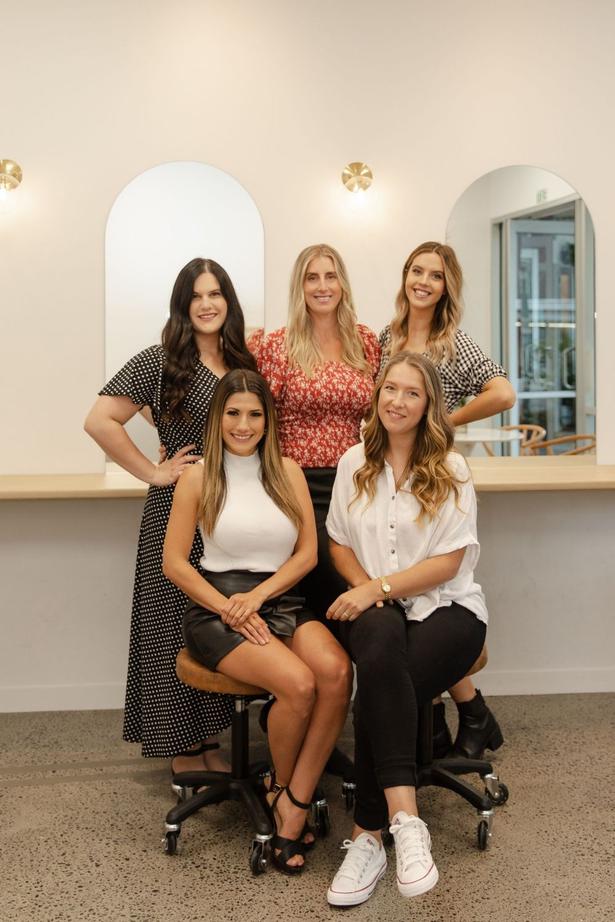 Sunday Dec. 19, 2021
Anyone who lives beyond the South Eastern arterial will attest to the struggle that comes with finding a facialist, hairdresser or nail technician with whom to trust their complexion, tresses or paws, respectively. 
Yes, the central city (and it's fringe) certainly seems to run the monopoly when it comes to industry rockstars, who have made a name for themselves for their professionalism and experience, not to mention who seem to book out weeks in advance. 
But the saying goes that the sun, moon and stars all rise in the East, and we've stumbled upon a handful of styling stars in the beating heart of Howick, at salon McInnes & Co. 
Helmed by founder Abbey McInnes, the salon fosters the next generation of talented stylists while carving out a chic space in which locals can enjoy top-notch hair treatments. If you're on the hunt for a new salon to call home, McInnes & Co. is absolutely worth a look. 
Below, we spoke to Abbey about the challenges of keeping both business and morale thriving during lockdown, how she remained connected to clients throughout this time, and why she's excited to have the team back together again. 
Talk me through the past couple of months. How were you feeling as a beauty business owner throughout lockdown? 
The past couple of months have flown by. It's been a time that I haven't ever experienced, it's been a really good time to reflect and work through business planning and focus on the direction McInnes & Co. is taking.  
I was feeling very confident as a business owner, McInnes & Co. has an extremely loyal clientele. We have a truly amazing community who have been so supportive.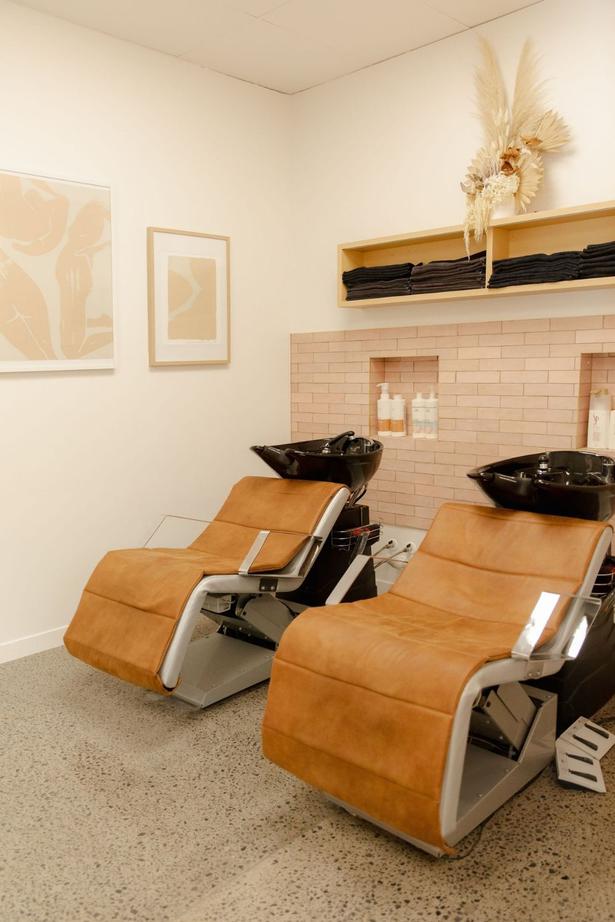 The bespoke salon fit-out sits proudly in what used to be a prominent hospitality spot in Howick. Photo / Ivelina Velkova  

How did you stay connected with your clients during this time? 

We kept our communication very open via our social media avenues like Facebook and Instagram. Emails played a huge role in engagement. Phone calls were also a massive support mechanism, people loved to chat during lockdown. 

How is McInnes & Co. different from other salons? What can Viva readers expect when booking in a service with you? 

We are a team of five senior stylists at McInnes & Co., who, from the beginning to end of your appointment, work through making your dream hair a reality. 

We have created a space at McInnes & Co. that is warm and inviting, a salon that has a family feel to it. This is something that is really important to me, I want clients to feel so relaxed and pampered when they are sitting in our chairs. 

Besides hair, what other services does McInnes & Co. offer?  

We have a full-time makeup artist at McInnes & Co,. Fern. She is brilliant, Brazilian-born and trained, Fern is a perfectionist at bringing runway looks to life for any event. 

When it comes to retail, we have a selection of top industry professional brands to offer our guests as take home haircare to achieve salon looks at home, including Wella, Olaplex, Ghd & Eleven. 

READ: Salon In The Spotlight: Get To Know Hare & Hunter

Talk me through the McInnes & Co. team members and their areas of specialty?  

The team are amazing and I am so blessed to have such wonderful women to work alongside and the support from our key suppliers — Andrea Oaks from Wella New Zealand; Sarah Dicks from Ghd Australia; Nicola Williams from Crew Distribution Ltd and Charlotte from Haircare New Zealand.  

As a team of five stylists we bring a wealth of knowledge to the salon and we all have our areas of expertise. 

Olivia is our colour correction queen, from red to blonde she is your go-to girl; Katie is a global colour perfectionist and short hair-style specialist; Fernanda is our head makeup artist and balayage specialist, a perfectionist in all areas of her work; Mel is a leading senior colour specialist who brings professional colour techniques to life; and me (Abbey), the owner and stylist of McInnes & Co, I specialise in all styles including blondes and balayage while working behind the chair. When I'm not on the salon floor, I'm working behind-the-scenes to bring my brand vision to life.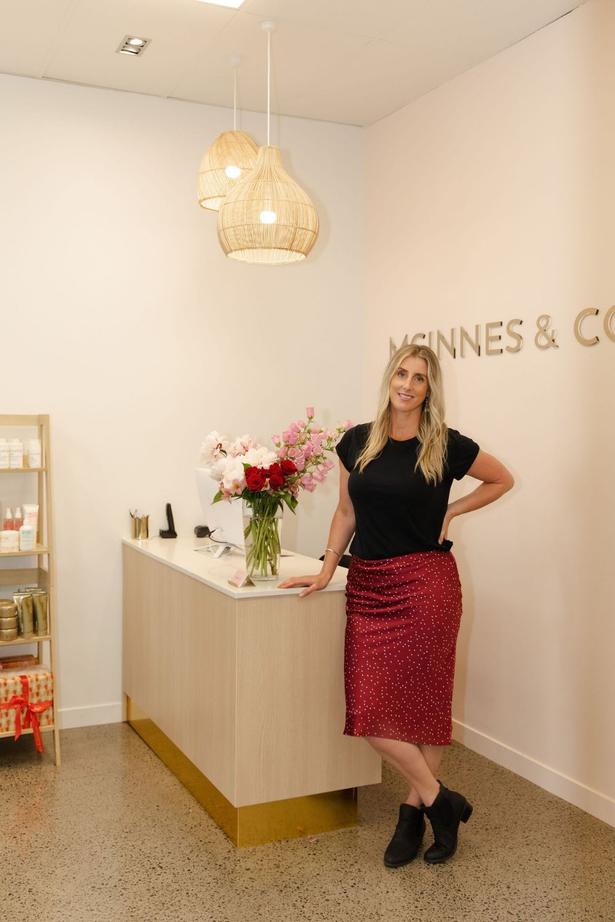 Abbey says it was important to create a space that fostered a "family" feel for her clients. Photo / Ivelina Velkova

How did your offering adapt while salon visits were off-limits?  

We decided that colour kits could lead to disaster and professional products were best kept salon-only, so we created an at-home hair treatment kit to help our clients keep their hair feeling fresh, full and flawless during this time. 

With three essential products our treatment kit included a 50ml volume shampoo, 50ml volume conditioner, 10ml miracle hair mask and a microfibre turban. For our blondes, we added in a toner gloss to eliminate brassy tones. They were such a hit — they sold out in the first 36 hours.  

READ: Loxy's Kate Jarrett On How To Maintain Your Hair Extensions During Lockdown 

What are you most excited about now that McInnes & Co. has reopened? 

Having some normality back in our life! It was a long time to not be working and having no routine or structure to our days.  

I've loved being able to see loved ones, friends and family, clients, work colleagues and enjoying some of life's little pleasures that have been dearly missed during this time. 

Besides booking in for an appointment, how can Viva readers support McInnes & Co. at Red? 

Gift vouchers are a fabulous way to support our stylists and salon — you can give the gift of beautiful hair to friends or family this Christmas.  

Our online store is open 24/7, all purchases are instant support and greatly appreciated. 

Our thank you card that gets sent with all our orders reads: "You are supporting small business. That means a real person did a happy dance when you made your purchase — we appreciate your support." 

And it's true, small businesses are usually a dream in the making — so if you can support small, definitely do so.   
Share this: