Meet The Experts
Prescription Skin Care remains at the forefront of appearance medicine, thanks to its reputation for experienced staff
SPONSORED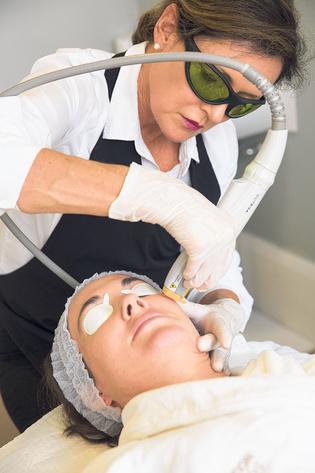 Prescription Skin Care was established in 1993, by plastic surgeon Stephen Gilbert who recognised the need to offer non-surgical treatments to improve the quality of the skin in his patients undergoing surgery. This also enabled his team of highly experienced plastic surgical nurses to offer non-surgical facial rejuvenation solutions to those patients not wanting to go down the path of surgery.
Nestled in the leafy suburb of Remuera, Prescription Skin Care is housed in the New Zealand Institute of Plastic and Cosmetic Surgery and enjoys a close association with plastic surgeons Stephen Gilbert, Janek Januszkiewicz, Glenn Bartlett and Jonathan Wheeler. We spoke to the expert team at Prescription Skin Care and here is what they had to say.

What are you best known for?
"We're best known for our level of experience," says Georgina Robertson, director. "As we were one of the first appearance medicine clinics, patients feel confident knowing that we have a high level of experience. Ongoing, relevant and intense training has always been of the upmost importance to our team.
This is achieved by learning from the plastic surgeons we work with and attending regular conferences both in New Zealand and overseas. Angela Frazer, our clinical co-ordinator, has worked with Stephen for 20 years. She attends an annual plastic surgical conference in America, where she has a close affiliation, having served as the only international member on their board of directors.
"And we're known for our results. We have a conservative approach to our treatments to ensure results are achieved in a sensible, measured way that best meets the patients' expectations. During our many years in the industry our patients have told us their biggest fear is that people will notice that they have had treatments, will look different or unnatural. Patients are often surprised what can be achieved within a limited timeframe or budget.
"I truly believe we are also known for our discretion. People know we offer a very discreet environment and the staff are very kind and understanding. It is often a big step for people to seek advice for their concerns and they can be nervous not only about their treatments, but also the first consultation. We like to think we put people at ease, and most of our new patients come from a word-of-mouth referral."

What services do you provide?
"Everything from skincare and sunblocks to surgery. Many of our patients visit us for sound skincare advice and to purchase their home skincare products. Our most popular treatments are the injectables — Botox, Dysport and several ranges of fillers. Many patients also come for a medical facial, peel, medical dermal needling, advanced laser and IPL treatments to renew collagen, decrease pore size and improve complexion.
IPL treatments for red and brown pigmentation and spider veins are very popular due to our high success rate. Along with our focus on facial rejuvenation, we offer laser hair reduction, fillers for the neck and decolletage and hands, and the latest addition to our selection of services — CoolSculpting, for non-surgical fat reduction."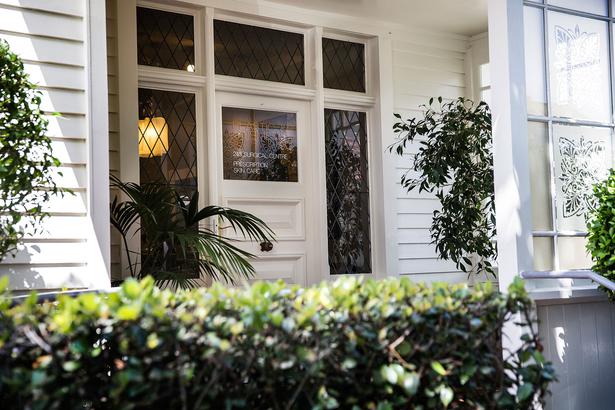 The Prescription Skin Care clinic in Remuera Rd is private and discreet.
What are your predictions for the future of appearance medicine?
"Combination treatments are becoming more popular for a beautifully enhanced look achieved in a short period of time. Julie Sissons, our laser co-ordinator says: 'The use of a highly calibrated laser with medical needing and advanced fillers will plump up the skin, will reduce or remove lines and pigmentation and will fix crepey skin around the eyes, mouth and neck'.
"Skincare products continue to harness greater technology, which results in more effective products with potential for irritation. Ingredients have come a long way, with many being able to trick our cells into behaving as if they are younger, refining lines and pores, plumping up the skin and correcting pigmentation. The products we offer are to be used under medical supervision only."
"The art of administering fillers and botox so the result is natural, is improving. It takes an aesthetic eye and practiced hand to get this right for each individual patient," says Angela Frazer. "With the recent introduction of fine fillers such as Vobella, we are now able to airbrush lines in a similar way to what we did with collagen."
"Fat to plump up areas of deficit in the face is a trend that is rapidly increasing," says Stephen Gilbert. "Stem cells are transferred within the fat. When placed in areas of the face they reignite the body's own production of collagen creating a natural, younger, fresher look. Or it can be used to freshen up tired, thin lips and to glamorise cheeks. It is a simple day procedure and the results are vey long-lasting, offering an alternative to hyaluronic fillers.
"Recent years have shown a focus on treatments being more pain-free, such as the new laser reduction systems, gentle peel solutions and more comfortable dermal fillers. This will continue to be a focus as we know pain can be a barrier for people seeking treatments.
"CoolSculpting will continue to develop more applicators so we can treat more areas and sculpt the body more than now. We now have the non-vacuum applicator for saddlebags and recently available is the cool mini for small areas such as under the chin."

Prescription Skin Care
Address: 243 Remuera Rd, Remuera, Auckland.
Phone: (09) 529 5784. 
info@prescriptionskincare.co.nz
prescriptionskincare.co.nz
Share this:
More Beauty & Wellbeing / The Latest