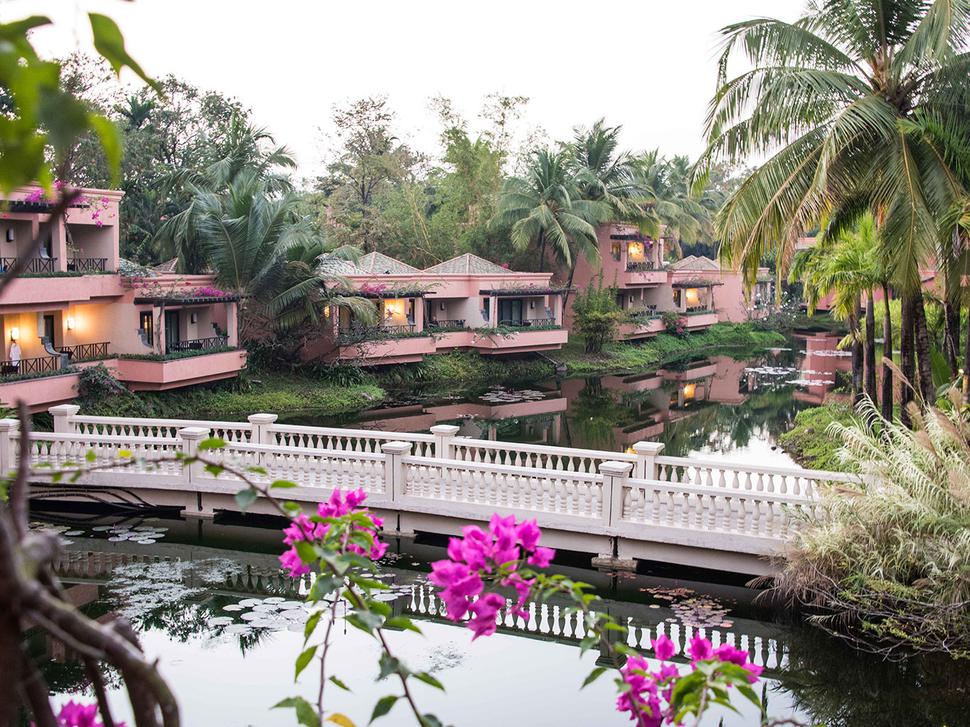 Megan Douglas' Journey to India
Megan Douglas shares her love affair with a country where she mixes business and pleasure
Thursday April 21, 2016
For her latest intrepid adventure, Megan Douglas invited 20 other women to join her on a journey inland from the mega city of Mumbai on India's western coast. From source to spa, they travelled from organic farms deep within the state of Maharashtra south to the resort beaches of southern Goa.
This is familiar territory to Douglas, a savvy one-time model, turned designer, turned naturopath. It was while partying in
India decades ago that Douglas first became interested in more holistic lifestyles. She has returned regularly since. The 51-year-old daughter of former Finance Minister Sir Roger Douglas is the founder of World Organics, a New Zealand skincare company that sources its ingredients in India and direct-sells its natural products with considerable success here and in Australia.
The company, whose CEO Lisette Douglas, is Megan's sister-in-law, has in little more than five years grown to 700 consultants across the two countries. The trip was a reward for its top performers, with others joining in on the voyage of discovery. The group travelled to organic farms up to 10 hours by road from Mumbai, south of the inland city of Pune in the region of the Koyna River. Later, they experienced a more touristy take on what India has to offer.
Here are Megan's recollections of her latest Indian adventure, with contrasts and camaraderie aplenty.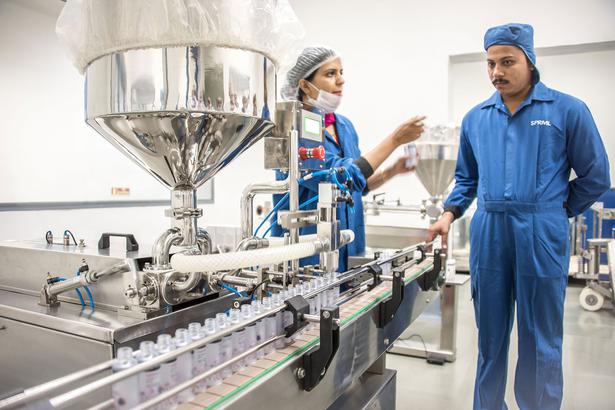 VISITING THE ORGANIC FARMS
Driving definitely takes some time, especially in our slow, meandering bus. We travel across large mountain ranges and then down rickety, dirt roads. The views along the way are definitely part of the joy of the journey.
Through small rural villages we weave past breathtakingly beautiful landscapes of farming plots, mountain ranges and distant waterways. The locals walk the roadways or get from A to B on small motorbikes. Sacred, majestic Indian cows and bullocks have right of way and are often painted and adorned. Women, colourful in their stunning bright saris, carry produce or water on their heads.
We are definitely not on the tourist route here and we cause a bit of a stir when we stop.
Time seems to move much slower out here. Gatherings are clearly important and compared with the west there is a lot of sitting and socialising. At one remote location we come across a small village's annual celebration. Everyone is dressed up and happy, the kids come over and smile at us and we smile back. These types of moments are magic!
We stop at an ancient temple, which seems to spring up in the middle of nowhere on a seemingly uninhabited roadway. Resonating with an unusual primal energy, its 3000-year-old original stones and spiritual statues date back to an era which is hard for us to imagine.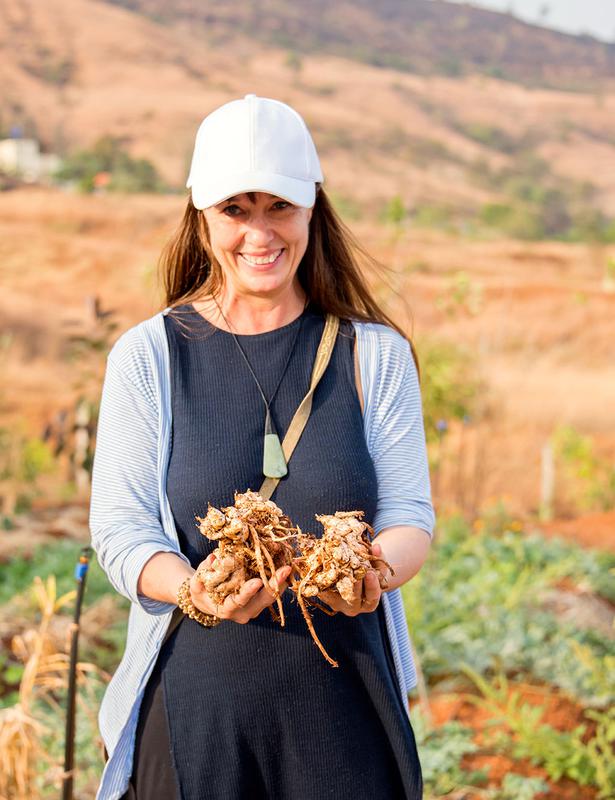 It's a journey of three to four hours to arrive at each farm, but for many of the women this first part of our trip proves a major inspiration. The Indian organic farms are the source of what we do at World Organics, so visiting them feels in a way like coming home.
It is with great excitement that we identify some of the plants we use in our products, all in their natural habitat. Ingredients are still harvested by old-fashioned methods, by hand or bullock and cart. To see the turmeric pulled from the rich, red Indian soil and to be able to taste it then and there in its raw form is memorable.
We are proud of the relationship we have established with Indian Family Farms and of being part of a bigger movement doing positive things for Indian agriculture. Small organic land holdings are helping to regenerate soils damaged by the overuse of chemical fertilisers and pesticides, while also bringing new prosperity to many areas.
We pay above market price for the ingredients grown on these farms and we cherish the business links and friendships we have established with them. It is also important to us that our main partner in India, the Nisarga Biotech Group, is certified by IMO Swiss AG, under the Fair for Life programme meaning fair treatment for all involved in the chain of supply.
The truth is, though, that it is getting harder to get farmers to stay on the farms — city life and higher wages are very seductive.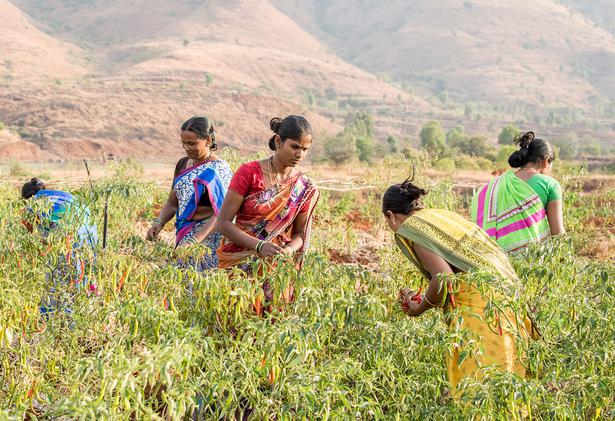 PUNE FOR WORK AND PLAY
A lot of our order processing is based in the thriving city of Pune. The girls loved meeting the administration team here in person — other women they know from regular remote chats and emails.
The consultants were a little nervous about what to expect at our main Indian factory, but were pretty much blown away by the quality of premises and systems and staff dedication. They also got to see the supercritical extraction process in action.
Later we got to go in rickshaws for some city shopping at night and to enjoy the luxury of the JW Marriot Hotel (and the beautiful food there). Lots of fun!
We also visited the historic Fort Jadhavgadh for our own World Organic Bollywood experience. This afternoon-evening treat included high tea, a tour of this beautiful ancient fort, henna painting, cocktails and local music and dancing before a delicious Indian dinner. It was our very own Best Exotic Marigold Hotel experience where we all got the opportunity to practise our Indian dance moves.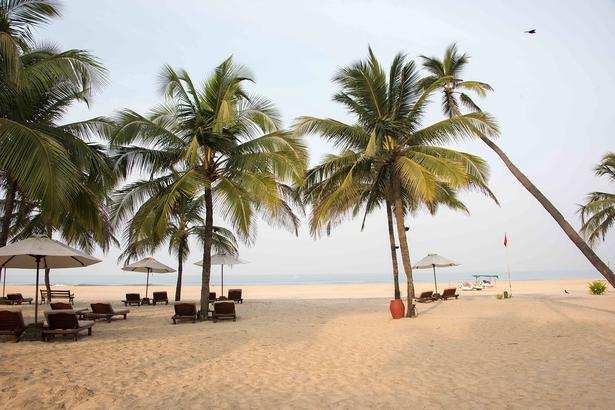 BEACHSIDE LUXURY AT GOA
Having spent many months of my life living in Goa it is somewhere I am very fond of. We travelled much further south than popular touristy north Goa, known internationally for its party scene.
Beaches in the south of the state are cleaner and the pace slower. This, our final stop-over, was an opportunity for my fellow travellers to have some downtime and create their own experiences.
I was looking forward to luxuriating in tropical weather and some pampering. We stayed at The Leela, a 5-star hotel resort set on a 75-acre tropical property between a beautiful pristine beach and the Sal River. The spa was heaven, the local markets fun and we thoroughly enjoyed the cheap eats along the beach.
On a river and ocean cruise we saw dolphins and enjoyed freshly cooked garlic prawns on board, along with a few vodka and tonics. An amazing time was had by everyone.
• Visit worldorganics.com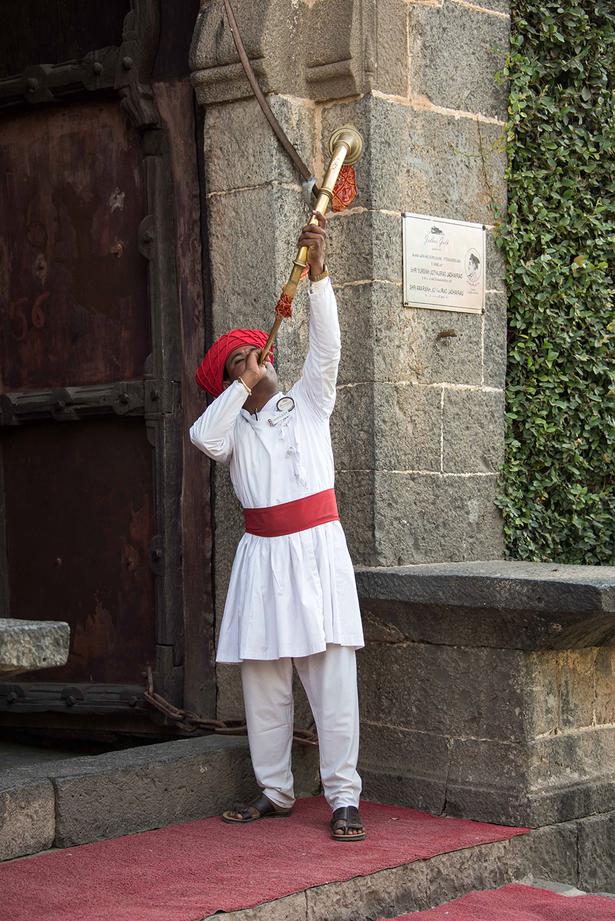 GOOD TO GOA
Megan Douglas shares the things she loves about the renowned resort coast.
• Warm water and long beautiful white beaches, especially in southern Goa, where you can walk for miles and miles, sometimes in solitude.
• Fabulous market shopping experiences, ranging from little huts at the beaches which sell sarongs and jewellery — where it is all about friendly bartering — to the magical Saturday Night Market in Arpora or the Anjuna Flea Market.
• Gorgeous Portuguese-inspired houses dot the countryside, often in dramatic colours such as bright pink, red, yellow and green.
• Great selection of very reasonably priced local restaurants, with incredibly fresh and tasty seafood. Local Goan specialties are divine and you can always find a good curry or a decent Western dish. Fresh tropical juices and lassies are highly recommended and cocktails rate well above the wine in taste and price.
• Friendly, generous and kind locals and a relaxing atmosphere. Nothing beats sitting at one of the beach shacks at sunset watching the sun going down over the Arabian Sea with a cocktail or beer in hand.
• Plenty of places throughout Goa to practice yoga, meditation or to enjoy a spiritually uplifting retreat.
Share this:
More Beauty & Wellbeing / Features & Profiles