Test Drive: Clinique for Men Cleansing Brush and Charcoal Face Wash
A charcoal face wash and cleansing brush combination prove effective for blokes wanting a fuss-free smooth and refreshed complexion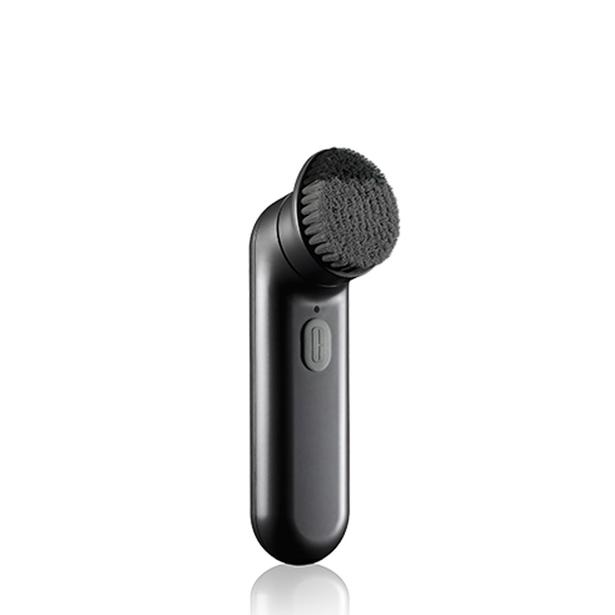 Tuesday Sept. 1, 2015
There's a plethora of men's grooming products out there in the market, beckoning men to primp, preen and clean out every little dirty pore on their haggard visage. Whether you're one of the growing number of men who prefer to juice and cross-fit themselves to the point of exhaustion or someone who has little time for themselves, there's no denying the appeal of healthy looking skin.
Having a failsafe, no-fuss grooming routine also helps warrant better skin-care practice, with several companies continuously developing new ways to help men experience spa-like treatments in the comfort of their own bathrooms for a fraction of the price and time.
This month, following Sonic launch for women last year, Clinique launches its Sonic System Deep Cleansing Brush and Charcoal Face Wash, a dynamic duo that works hard to deep cleanse and buff away impurities, tailored to male skin.
The charcoal face wash is a refreshing daily cleanser aimed at removing surface dirt and oil, particularly for tired and congested skin. A blend of bamboo charcoal (detoxifying properties), glycerine (restore suppleness to skin) and caffeine (anti-irritant) helps provide a deeper clean.
The pocket-sized charcoal brush is infused with charcoal to help draw out toxins and targets hard-to-clean contoured areas around the nose, hairline and chin, leaving skin feeling smooth and re-energised.
It took me less than five minutes to do, starting with a coin-sized dollop of the charcoal face wash on the brush, then turning it on to have it gently cleanse my face (before using, the brush needs to be charged for 24 hours). Instructions say use daily, but I'd say every other day.
The Verdict: Guys deserve to have something that will take better care of their skin and this deep-cleansing combination of charcoal face wash and cleaning brush works well together, particularly for men with oily skin. It's a bonus for the guy who likes to combine innovative gadgets with his grooming.
The system also introduces men to the benefits of incorporating charcoal into their grooming routine and provides you with a manageable routine, particularly those who are time poor. I found the brush worked well prepping my skin for shaving days.
For maximum effect, moisturise with Clinique For Men Anti-Age Moisturiser and Clinique For Men Post Shave Soother and you're good to go. The cleaning brush itself costs a pretty penny ($165) but worth it when you think about the benefits giving our skin a deep cleanse. Your skin will thank you for it.

• Clinique for Men Charcoal Face Wash $45 and Clinique for Men Sonic System Deep Cleansing Brush $165.
Share this:
More Beauty & Wellbeing / How To