13 Guilt-Free Scrubs
Act ahead of the ban on the polluting plastic particles with these microbead-free exfoliators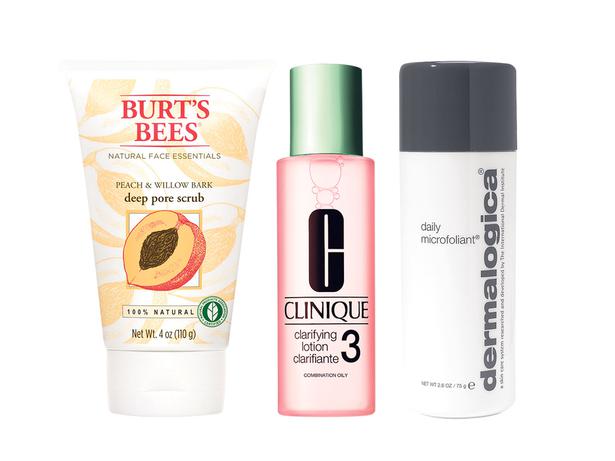 Saturday Feb. 4, 2017
After the long-overdue news that New Zealand is banning plastic microbeads from July 2018, we thought it timely to check out some exfoliators which are free of them. There's plenty available: using the likes of nut shells, sugar, pumice, coffee and charcoal; or the less physically abrasive approach of enzymes and acids.
Some brands have never used microbeads, especially natural brands, while others have already replaced them, but a fair few firms are still working on this.
READ: Behind the Microbeads Ban
Most of the big players switched away from adding beads to their new formulations by late 2015 — after upcoming bans in the United States were signalled — but commonly their withdrawal announcements allowed for a time lag with existing ranges.
The head of the Cosmetic Toiletry and Fragrance Association, Garth Wyllie, said that the sell through of already manufactured products and the time taken for reformulations to reach the market, typically 18 months or so, explained why some microbeads were still in shops. "The number of products are decreasing rapidly by the day," he said.
The New Zealand ban aligns with others overseas. Garth said he was confident association members would comply with it. "The only area we do have some concern over is parallel-imported products, which may be older stock."
The association did not have the ability to stop that stock entering the country, but selling it after the ban would be in breach of the law, he said. Sellers could face big fines.
If readers want to be sure they are not currently using microbeads, we recommend checking ingredient lists, as the information around product status on some online sites is outdated. The key offender to look for is polyethylene. This and other plastic microbeads first came into widespread use in the 1990s, replacing some of the very ingredients now being rehabilitated.
DOUBLE-DUTY DUSTERS
Exfoliating agents aren't just included in face and body scrubs. They are also found in masks, toners cleansers (including shampoos), hand creams and wipes. For people who find particle-based exfoliators irritating, consider a double-duty product. That way you get secondary exfoliating benefits in a generally milder mix than a full-on scrub.
Burt's Bees Peach & Willowbark Scrub $25
Finely ground peach stone combines with willowbark, ginger and soothing algae. Willowbark extract, as used by Burt's, is a natural alternative to synthetic versions of unclogging salicylic acid. From Farmers and selected pharmacies and health stores, visit Burtsbees.co.nz
Clinique Clarifying Lotion $67
With salicylic acid and acetyl glucosamine to promote healthy skin-cell turnover by ungumming dead surface cells. This exfoliating toner, available in three strengths, also sweeps away makeup and oil residues. Clinique mixes exfoliators into several of its masks. From selected department stores and pharmacies.
Dermalogica Daily Microfoliant $99
This micro-exfoliator uses a rice-based powder that, when mixed with water, releases salicylic acid and rice and papaya enzymes. It is Dermalogica's No 1-selling product worldwide. Massaged gently into the face it smooths and even skin tone. From selected salons and Life pharmacies.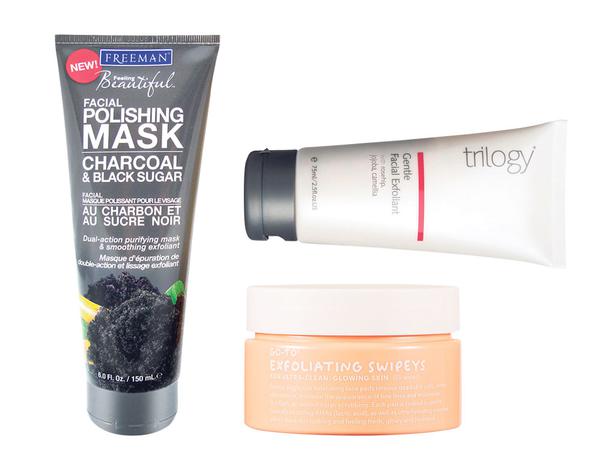 Freeman Facial Polishing Mask $17.40
A less expensive example of a brand tapping into in-vogue charcoal and perennially popular sugar as sources for its exfoliants. From selected pharmacies and Farmers stores, stockists ph 0508 734 466.
Trilogy Gentle Facial Exfoliant $43.99
Jojoba wax beads gently buff the skin after active honey enzymes and plant oils help loosen impurities on it. The jojoba microspheres are biodegradable and a
good choice for sensitive skins. From selected pharmacies and department and health stores.
Go-To Exfoliating Swipeys $51
A travel-friendly way to exfoliate, this is a jar containing 50 disposable pads impregnated with naturally occurring lactic acid, the most gentle of the AHAs. Skin will be left better prepped to soak up moisturiser. Visit Gotoskincare.com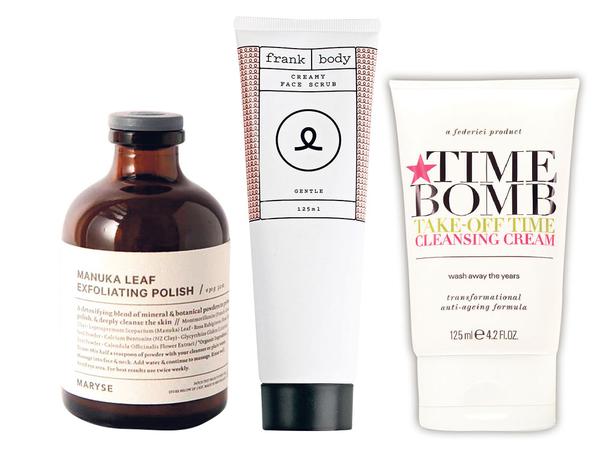 Maryse Manuka Leaf Exfoliating Polish $62
Auckland facialist Maryse O'Donnell developed this polish to mix into her cleanser. Wild-crafted anti-bacterial manuka leaf is powdered with detoxifying clays and brightening licorice root. From Simon James Concept store.
READ: Brand to Know: Maryse Beauty
Frank Body Creamy Face Scrub $29
Robusta grinds combine with bamboo and walnut shell powders in a refiner for the face, from this product which launched itself with a coffee body scrub. Add in white clay and plant oils for a creamy application. From Mecca Cosmetica.
Time Bomb Take-Off Time Cleansing Cream $38
The addition of naturally occurring magnesium oxide crystals turns this creamy cleanser into an exfoliant as well. Stockists ph 0508 734 466.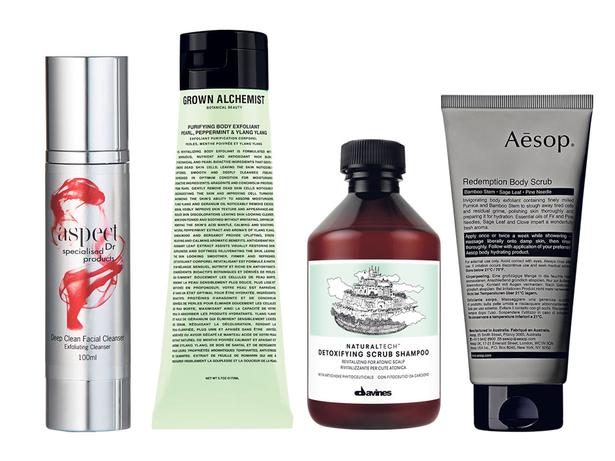 Aspect Dr Deep Clean Facial Cleanser $52.90
One of my personal favourites, this has a gel-like mildly foaming consistency and contains lactic acid, fruit extracts and calming willowherb for a non-drying deep clean. Visit Aspectdr.co.nz
Grown Purifying Body Exfoliant $39
Revitalise skin with this nutrient-rich botanical blend, with the aroma of ylang ylang and the freshness of peppermint. Pearl shell and pearl bioactives do the heavy lifting. Grown also makes an indulgent and gentle facial exfoliator. Stockists include Superette, visit Superette.co.nz
Davines Naturaltech Detoxifying Scrub Shampoo $42
This Italian shampoo adds silica particles and kaolin clay to pep-up the scalp and draw out impurities, supplemented with phytoceuticals and refreshing herbaceous essential oils. Alternate with a Davines hair-type specific shampoo as needed. Stockists ph 0800 252530.
Aesop Redemption Body Scrub $43
Slough away twice weekly with finely milled pumice and bamboo stem, while enjoying the essential oil aroma of sage and clove. For super smooth skin, follow with a body balm. From Aesop, Osborne St, Newmarket, World Beauty stores and Aesop.com
Share this:
More Beauty & Wellbeing / Features & Profiles