Behind the Microbeads Ban
The microbead is set to be banned in New Zealand, but your beauty products may contain plastic particles for a while yet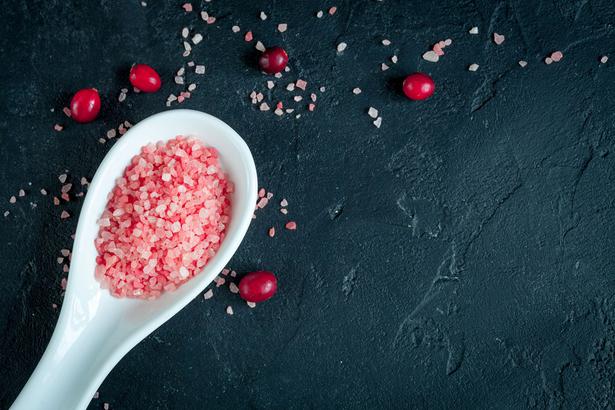 Tuesday Jan. 17, 2017
The environmentally welcome news that New Zealand is banning plastic microbeads from cosmetics doesn't mean you should stop reading labels any time soon.
The Government ban, due to take effect from July next year, follows similar announcements in other countries due to evidence about the damaging plastic soup they add to oceans. Environment Minister Nick Smith said their use made "no sense" when there were effective alternatives available.
Microbeads are most well known as exfoliating agents in face and body scrubs, but they are also used in shower gel, acne formulations, shave creams, toothpaste, cleansers and hair care.
Many multi-national cosmetic companies have announced overseas in the last few years that they are phasing out microbeads, but plenty have yet to stop selling them. In some cases companies allowed themselves removal timelines of up to five years.
With a US ban to kick in next year, the clock is ticking. But a quick check of Auckland supermarket, pharmacy and department store shelves shows plenty of microbeads remain in both everyday and prestige products.
Nivea, Neutrogena and Garnier contain them in popular scrubs still on sale here, although these companies have either ceased formulating with them (Nivea) or committed to doing so ahead of the ban deadline.
Shiseido is withdrawing its final items still containing microbeads from retail sale with new formulations from February 1. Elizabeth Arden has also ceased formulating with them, with sales to ends in the next year or so, as stocks are replaced.
L'Oreal, parent company of Garnier, has already removed microbeads from The Body Shop and is tidying up Lancome. The Lauder Group had substantially removed them from its brands by last year, with a few items left to go microbead-free by the end of this financial year (the end of June 2017). Nivea replaced plastic microbeads with ingredients such as microcellulose particles and silica in new formations from July last year.
Supermarket chain Progressive which runs the Countdown, Fresh Choice and Supervalue chains, said last year that it would remove microbeads, but the pledge related to its own house brands. Foodstuffs is reported to have a similar stance applying just to house brands. That said, supermarkets already sell a number of items from brands which have voluntarily removed microbeads or never used them, particularly those brands with a more natural approach.
If you want to implement your own ban early - as Viva has largely been doing for several years now - check ingredient lists. The key most common microbead item to avoid is polyethylene.
For more information, visit the Beat the Microbead website. This non-governmental organisation has been leading international campaigns on the issue and has an app that helps you quickly access details of the microbead status of bigger brands. (Not all the information on the website may be up to date).
What was the problem?
A bottle of face scrub might contain more than 360,000 microbeads. These wash down drains and through filtration systems, ending up in the oceans and in marine animals.
Dr Smith said microbeads were too small to retrieve or recycle, did not biodegrade, and harmed waterways, fish and shellfish.
Over the last five or so years, concerns about their possible effect have grown into documented fact. This occurred at a time of growing concern about the polluted state of our oceans and soon led to campaigns against their use.
Before that, microbeads had rapidly replaced natural ingredients such as ground-up apricot kernels in most exfoliators. They were cheap to make, could be uniform in size and were smoother to the touch. Even some prestige brands and those proclaiming natural status used them, although wholly natural ones of course do not.
Microbeads were even promoted as a good way to repurpose recycled plastic. But being impossible to recycle themselves, they became known as the plastic that wouldn't go away.
What is the alternative?
Alternative scrubs to microbeads include: ground nuts and kernels, coffee grinds, sugars, salts and pumice. Mined ingredients such as silica and perlite are other options, but these carry their own environmental issues.
Jojoba esters are already popular in skincare. These offer a gentler plant-based substitute for facial exfoliation than some of the woodier substances. The latter are best left for use on the body or need to be applied with caution on the face to avoid scratching.
Electronic and sonic brushes can be used with creamy cleansers, rather than exfoliating ones.
Another option for facial polishing, is the use of fruit enzymes and alpha hydroxy and beta hydroxy acids, which already figure in clinical and more advanced skincare. Despite the name, these acids, used properly, are a less abrasive way than many particle-based exfoliators to unglue clogged pores and slough off dead skin cells.
Dermatologists caution that over exfoliation is a leading cause of inflammation and skin sensitivity, so anyone with troubled skin should approach it with caution. Teenagers are particularly prone to excessive scrubbing.
What happens next?
Companies which continue to sell products in New Zealand containing microbeads after July 2018 will face a fine of up to $100,000.
The head of industry group, the Cosmetic Toiletry and Fragrance Association, Garth Wyllie, says that due to looming overseas bans, the products will be "long gone" from shelves by the time New Zealand's ban comes into force.
As well as the US, the UK, Canada and some individual European countries are also banning microbeads soon. The European Union is still formulating its position. Australia has opted for a voluntary withdrawal by mid-2018, but threatened that this may become mandatory if firms don't act.
Locally, expect more firms to declare they are microbead-free or on the way to being so in the weeks and months ahead.
Rather than just taking their PR intent as a done deal, look for time commitments to stop making and distributing the products with microbeads and also if retailers have any plans to stop selling them early. Otherwise, they are merely complying with the law, as they must.
The issue of microbeads has raised debate on the wider related issue of other microplastics. These are used in cleaning products and laundry powders as well as cosmetics. The bans relate only to microbeads, which have been separately described by US legislation as for exfoliating and cleansing in personal care products and being 5mm or less, water insoluble, solid plastic particles. This does not cover microplastics in the likes of foundations, used to encapsulate pigments and smooth surfaces. Expect debate on whether these substances are more biodegradeable than microbeads and if they can be as easily substituted.
What the brands say
When Viva contacted brands for comment immediately after the banning announcement, a number referred us to the CTFA. These included L'Oreal and Johnson & Johnson. "Cosmetic / toiletry brands in New Zealand have an industry-wide agreement with Cosmetic Toiletry Fragrance Association (CTFA) to provide statements on behalf of the entire industry," a L'Oreal representative said.
Johnson & Johnson added that it had been early, in 2013, to signal an end to using microbeads and was following US legislation to do this by the end of 2017. "While we would like to phase out microbeads even sooner, changes to product formulas take time because of our intensive testing standards." (Visit safetyandcarecommitment.com/Ingredients/Microbeads).
Other firms, including The Lauder Group, provided international statements which outlined their global stance about withdrawal dates, also without specific product detail.
Several companies, which have already withdrawn microbeads, welcomed the news.
Local distributor Regional Health said the company had made a conscious decision to represent ranges that were bio-degradable, natural or organic where ever possible. "We are also seeing a greater consumer trend in New Zealand towards these ideals starting with school-aged girls who are very aware of microbeads and the damage they are causing to the marine life and the potential for them to enter the food chain," a spokeswoman said.
It could source exfoliators containing coconut shell powder, pumice, sugar and jojoba beads that did not necessarily cost more. Brands Regional distributes includes Freemans, Organic Surge and Burt's Bees.
Dermalogica said it had made the shift in 2015 amid emerging concerns about the impact of microplastics on the marine environment. The American brand's vice president of technical innovation, Dr Diana Howard, said it now used alternative exfoliating ingredients such as cornmeal, finely ground pumice, silica, walnut shell powder and polylactic powders. "The latter are high molecular weight, high density powders. They are produced from 100 per cent biodegradable polymers that are naturally derived from renewable resources. They are excellent  non-irritating exfoliating agents that provide the same high performance of polyethylene beads powders but are biodegradable and eco-friendly."
Australian beauty clinic brand Ultraceuticals started moving away from microbeads as the environmentally conscious thing to do four years ago. Its founder, Dr Geoffrey Heber, said the beads were replaced with a biodegradable jojoba ester. "Working with pure, efficacious ingredients that are cruelty free accredited is something we strongly believe in. We are thrilled with the New Zealand Government's new stance."
For genuinely natural brands, not using microbeads is a given and essential for certification. The founder of Linden Leaves, Brigit Blair, said she was delighted the Government had taken a stand. "The knowledge of the damage they cause has been widely known for many years." From its start, Linden Leaves had chosen to avoid this exfoliator in favour of environmentally friendly alternatives. It now preferred  jojoba beads because their functionality was highly regarded and they were 100 per cent biodegradeable. "Companies can also choose to use ground apricot kernel, walnut and a variety of other ground shells but they are irradiated in the process to ensure no bacteria survives and therefore they cannot be used in any NATRUE certified products."
Blair added that while it was fantastic the microbeads would be banned from July 2018, companies could have made the responsible choice earlier. "Another 18 months of pollution is not commendable or ideal for the planet, so in the meantime consumers can vote with their purchasing power and choose to not purchase products off the shelves that contain microbeads/plastics."
Share this:
More Beauty & Wellbeing / Features & Profiles