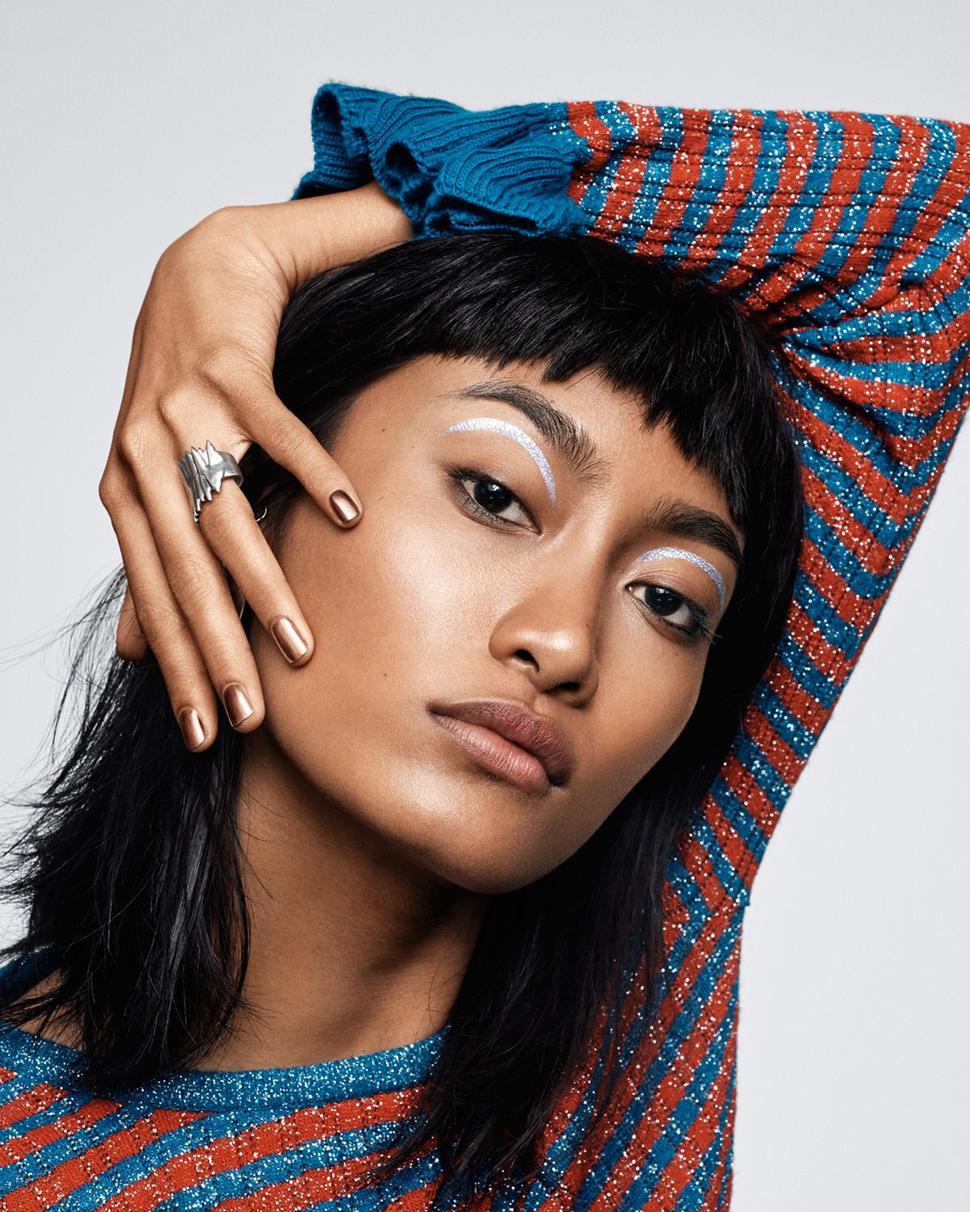 Meet The Industry Disruptors Behind Inclusive Beauty Brand Milk Makeup
It's the makeup brand redefining beauty norms for almost 20 years - and it's finally available in New Zealand
Wednesday March 31, 2021
Born out of Milk Studios, a downtown fashion photography studio in New York City, Milk Makeup burst onto the scene in 1996 and quickly became popular for its utilitarian, gender-fluid approach to beauty.  
The brainchild of Zanna Roberts Rassi and Dianna Ruth, Milk's genesis moment came while the pair were working at Milk Studios — a creative hub known for connecting emerging and established talent across art, fashion, beauty and music.  
"There were no clear trends or gender lines — everything was fluid and each person who walked through our doors had a style that was uniquely their own," says co-founder Zanna Roberts Rassi.  
"We wanted to challenge the idea of predictable beauty and provide products to this diverse community with makeup that serves as an extension of their creativity and a way to express themselves."  
Couple this with the fact that Zanna and Dianna were both busy working mothers who had precious few minutes to get ready in the mornings, and Milk's range of multi-purpose, easy-to-use products were born.  
Yesterday, the vegan, paraben- and cruelty-free brand launched into both of Sephora's Auckland boutiques and online at Sephora.nz. 
From illuminating primers to volumising mascaras, each multi-purpose product in the range is designed to unlock the wearer's creativity — and is underpinned by the belief that applying makeup is the ultimate act of self-expression.  
While Milk Studios has since shut up shop, Milk's social media channels remain a platform for creativity and self-expression, as communicated through the brand's modus operandi: "live your look".  
"Our community and culture have always been our inspiration, and we see personal style and experimentation as the ultimate forms of self-expression. It's not just about how you create your look; it's what you do in it that matters," Zanna explains.  
"Since our inception, we have always championed "beauty for all" and our products are designed to be used by everyone. We're committed to diversity and inclusivity, and we strive to ensure the people in our marketing campaigns and on our social feeds are representative of that commitment," she says.  
While the goal posts for clean, sustainable and environmentally-responsible beauty brands are ever-changing, Zanna says her team continues to monitor new guidelines and regulations to ensure Milk is at the forefront of the movement.  
This is evident in Milk's commitment to use less plastic in its packaging and in-store merchandising by way of refillable options (including the new refillable Sunshine Skin Tint SPF30), eliminating unnecessary secondary packaging and shipping materials, and making the switch to post-consumer resin and recyclable PET materials where they can.  
Social causes are also a huge focus for the pair, who explain that in the last 12 months alone, Milk raised $100,000 in 24 hours for the NYC Covid-19 Emergency Relief Fund, donated $50,000 to civil rights organisation NAACP (National Association for the Advancement of Colored People) to help dismantle systemic oppression, and funneled $50,000 into The Center, a LGBTQIA+ community centre in downtown New York.  
2021 is set to follow a similar trajectory, with Zanna explaining that Milk will continue to donate 1 per cent of all sales made on the brand's own website (Milkmakeup.com) to The Center ongoing.  
"Our goal with our 1 per cent, 365-days-a-year commitment is to be personal, authentic and action-based, resulting in real, tangible social change," Zanna says. "This means uplifting talent, establishing relationships, creating job opportunities within our own company and leading from the inside out." 
The makeup-as-skincare trend isn't lost on Milk, either, with many products containing skin-loving ingredients that work to perfect the appearance of skin while boosting skin health over time.  
This includes the likes of olive-derived squalane, a hydrating ingredient that replicates the naturally-occurring squalane in our own skin that depletes as we age; vegan, plant-based collagen which boosts the skin's elasticity and firmness; and hemp-derived cannabis seed extract, a moisturising agent hidden inside Milk's best-selling Kush High Volume Mascara, $44, which nourishes lashes and brows and ensures the formula goes on smoothly.  
Kush is just the tip of the proverbial when it comes to Milk's most popular beauty picks, with its Hydro Grip Primer, $56, selling out regularly. "Primers are traditionally used by heavy makeup wearers — and the formula is great for that — but it also gives bare skin a beautiful, glassy sheen," Dianna says.  
Dianna predicts the brand's new Sunshine Skin Tint SPF30, $73, will also be popular with New Zealanders given the state of our ozone layer (or lack thereof). The three-in-one formula combines a tinted moisturiser, face oil and SPF into one multi-use product. "The shades are flexible and the formula leaves skin dewy. It also comes in a refillable dispenser which is better for the environment and your wallet," Dianna says.  
Discover the full range of Milk Makeup now at Auckland's two Sephora boutiques, or online at Sephora.nz.  
Share this: