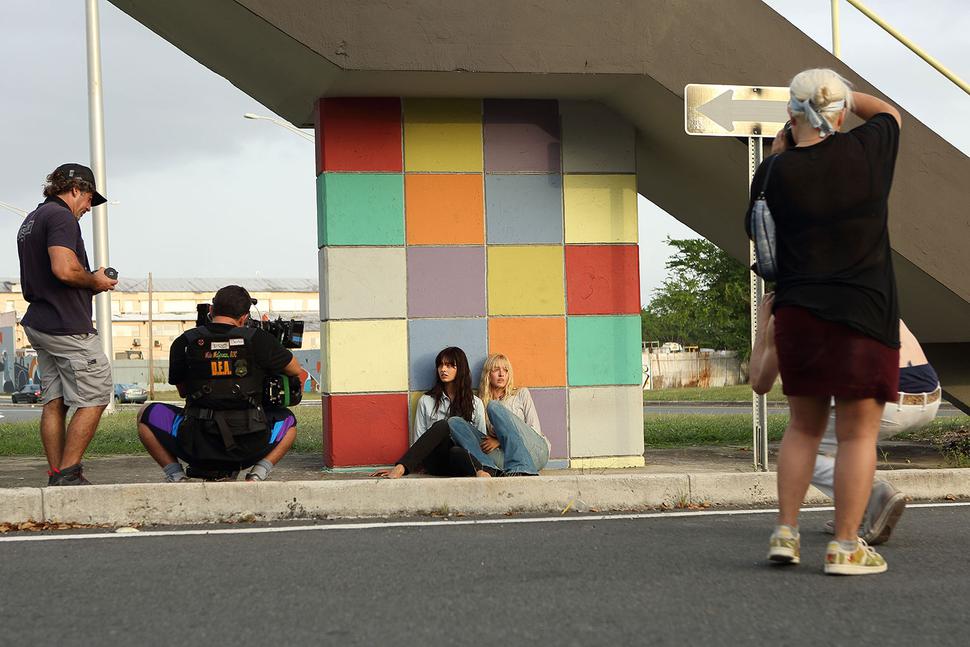 Millennial Models: Baylee and Kelsey Soles
The new ck2 gender-free fragrance campaign features some next generation faces to watch
Wednesday Feb. 10, 2016
When it comes to defining models of the moment, Calvin Klein knows how to showcase the best of them. From immortalising Brooke Shields in her jeans and Kate Moss in a singlet and using entertainers from Mark Wahlberg to Justin Bieber, through to the company's latest fragrance campaign with a lineup of rising talent, impactful imagery is a given.
This time, instead of the likes of Bruce Weber or Steven Meisel behind the lens, acclaimed mid-career photographer Ryan McGinley is the chosen talent. His brief was to travel to Puerto Rico to shoot star Korean male model Sung Jin Park, Brazilian Victoria Brito, American fraternal twins Baylee and Kelsey Soles and countrywoman Erin Eliopulos, with New York-born French resident Luka Sabat and fellow young male models Kyle Mobus and Dakota Garrett in a series of encounters. We show exclusive behind-the-scenes images and talk to several of the cast.
Baylee and Kelsey Soles are a double act with distinct personalities. The fraternal twins, then aged 19, made an impact on the Paris runway last year for Yves Saint Laurent and then at Miu Miu and have featured in a Lanvin campaign. Brunette Baylee and blonde Kelsey come from small town South Carolina but are set for more big city success.

What is the mood of the shoot?
Kelsey: In Puerto Rico it is amazing. The other day at Vieques was very relaxed and tropical and today we are in San Juan.
Baylee: There is a nice breeze and it feels very cleansing.
Kelsey: We have that tropical fever.
Basylee: I do, I was putting flowers in my hair earlier.
Can you share any beauty tips?
Baylee: My favourite beauty scent is coconut oil. It is a dream come true. I put it on my face, my hair, my body, everywhere.
Kelsey: My other secret is to wash your face with baking soda.
Baylee: And honey.
Kelsey: Honey masks, they're anti-aging.
What music are you listening to?
Things like Trap Queen because we are Trap Princesses. We like to "whip" and "Nae Nae." We don't really listen to a lot of artsy music, so pop, hip hop, rap and soul. We like that kind of stuff.
What are you favourite social media platforms?
Kelsey: My favourite social media is definitely Instagram.
Baylee: I'm on Facebook, but that's more for my mom. I'm on Instagram. It's my gallery. I take a lot of pride in my Instagram. I don't have thousands of followers, but it's quality over quantity, that's what I think. People don't know what they are missing out on!
What do you like to do?
Baylee: I feel most alive when I'm laughing – which is a lot of the time with her. It could be my friends, they are cool sometimes.
Kelsey: We explore a lot together.
Baylee: I like to explore wherever I am when we are travelling.
Kelsey: I like sports and doing water activities like skim boarding.
Baylee: Just being outside makes me feel alive.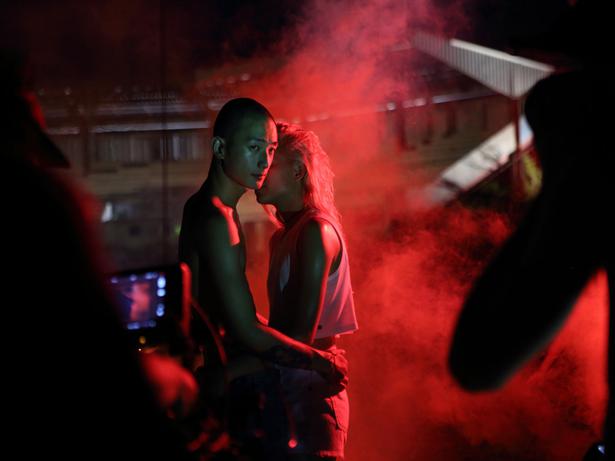 Sung Jin Park is one of Asia's leading male models and has featured on models.com The Hot List. He has worked for Marc Jacobs, DKNY, Tommy Hilfiger and Adidas and combines a passion for fashion with a love of sport, especially snowboarding, surfing and Jiu Jitsu.
How does it feel to be shooting a campaign with such an iconic brand?
I've worked with Calvin Klein about four times and every time I have had a great experience. The atmostphere on the set and the production designer were so energetic. The campaign that I remember the most is the one I shot with Steven Klein for Calvin Klein Platinum at Yale University.
What do you do to make yourself feel most alive?
Playing soccer and cooking food. I also love spending time with my fiancée. That's what makes me feel alive.
What are you favourite social media platforms?
Instagram is the only social media I use. I don't use Facebook or Twitter. Wjen I'm on Instagram I feel like I'm making a gallery of my life. That's what I like about it.
What music are you currently listening to?
Party Next Door. I also listen to a lot of old classics songs as well as D'Angelo and many others.
What do you think is more fun when done with two people?
I recently met my fiancée, so I like doing everything with her.
What do you think about the ck2 fragrance?
So fresh but with a woody undertone. I like the woody type of smell.
Share this:
More Beauty & Wellbeing / Features & Profiles