Millennial Skincare To Try
Prevention is the new skincare message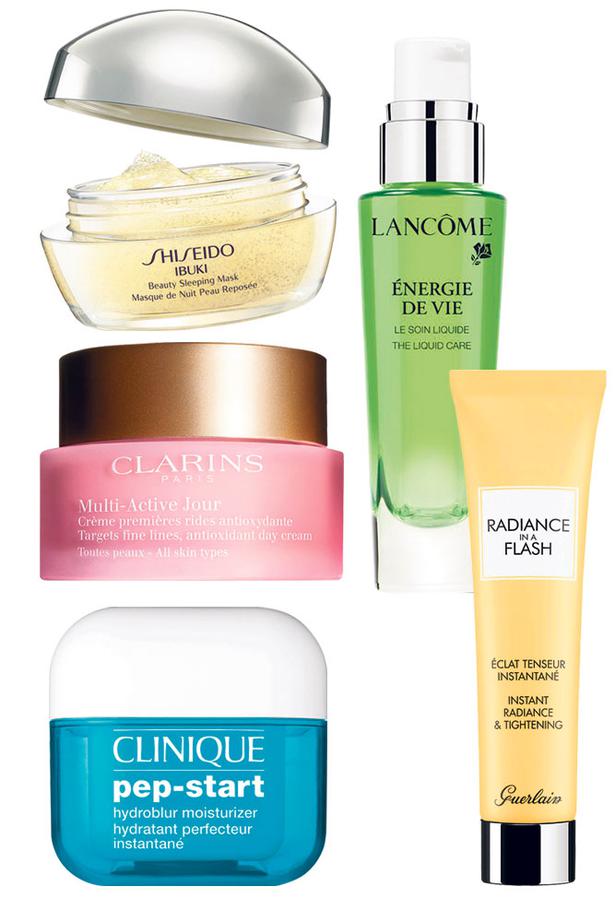 Thursday Oct. 27, 2016
Millennial skincare is undoubtedly having its moment. Once, those in their late teens to mid-30s were mostly offered simple items to cleanse, tone and moisturise with; now the trend is to talk anti-ageing to those who are yet to see the sag.
Be this preventive care or clever marketing, it is raising sales of serums and prescribed treatments to younger consumers. As someone who bought into rich and pricey anti-wrinkle creams at a ridiculously young age, I for one welcome that these latest "pots of promise" are at least purpose-designed to suit younger skins.
Appealing lighter gel, lotion or water-based formulas are used in the latest ranges to replace the heavier, creamier textures that older, drier skin laps up. Combining care with cosmetic action is another smart feature of millennial skincare. Think primers and CC creams with illuminating or colour-correcting effect and foundations, tinted moisturisers and BBs with added sunscreen. The Asian market's focus on skin clarity, brightening and pigmentation is now shared worldwide.
In our region, skincare said to offer anti-pollution benefits may be less of a sales drawcard than in the Northern Hemisphere, but the anti-stress message about combating busy, modern lifestyles is evocative everywhere.
READ: Meet the Front Row Millennials
Fatigue unquestionably shows on skin from even a relatively young age: around the eyes with dark circles, bags and puffiness; in the complexion with loss of radiance and luminosity, textural changes and dehydration, and sometimes in signs of redness and sensitivity, along with a more drawn look.
Rest leads to recovery, but over time lines become etched in, meaning early awareness can help stave off those early ageing signs. Lifestyle changes are, of course, key to combating stress and fatigue, but many millennials are either unwilling or unable to slow down, so have eager ears for cosmetic solutions.
While the answer to being on call 24/7 will not be found in a jar, the message to take even a few minutes' time out for some improving self-care resounds.
1. Shiseido Ibuki Beauty Sleeping Mask $65
Sleep masks are another growth industry emanating from Asia. Designed to be left on overnight for an extra boost of hydration, they can be used in addition to or instead of moisturiser. This refreshing one is a recent addition to Shiseido's soundly researched Ibuki range for millennials. The mask has a relaxing violet scent. Think of it as your skin's weekly call to lie in. The non-greasy gel-like texture encapsulates vitamins C and E and plant and plankton extracts that melt in for a dewy hydrated wake-up call.
2. Clarins Multi-Active Jour $79
Multi-Active boasts day and night creams in several different textures for various skin types, offering good choice in this range for those entering their 30s. The day cream has radiance-enhancing pigments and a fresh fragrance and the night cream has a calming aroma. Both use plant-based extracts to fight signs of fatigue and contain an anti-pollution complex that Clarins first developed back when the millennials were in nappies.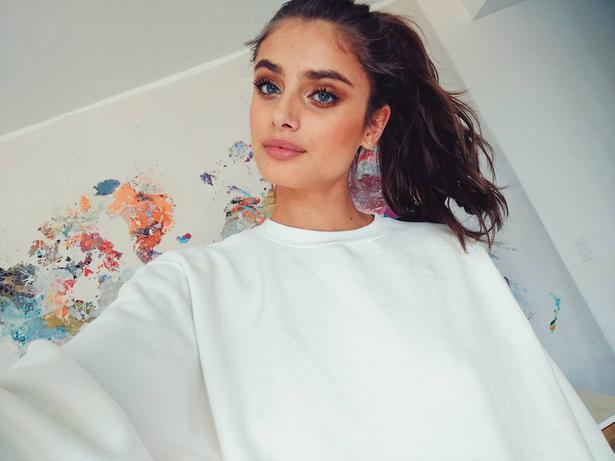 Fresh-faced millennial model Taylor Hill. Picture @taylor_hill
3. Clinique Pep-Start HydroBlur Moisturiser $58
Pep-Start is Clinique's smart multi-tasking range, with this moisturiser, and items such as the exfoliating cleanser ideal for busy people. This lightweight fluid helps control oil and blur imperfections with a matte finish that will appeal to those with oilier or combination skins. It serves as a primer for makeup and contains peptides and extracts to help with skin health.
4. Lancome Energie de Vie Liquid Care $70
Hit the bottle Gen Y. Urban fatigue is the enemy Lancome plans to douse in its liquid-based, anti-oxidant infused Energie de Vie range. This consists of a Pearly Lotion skin tonic to smooth and plump; Liquid Care (pictured) to smooth and boost glow, while acting as a combination of lotion, serum and moisturiser; and a Sleeping Mask with a cooling feel for overnight refreshment.
5. Guerlain My Super Tips Radiance Serum $57
The venerable French brand has gone all youthful with five colourful Super Tips products to address beauty dilemmas. From blemish and lip treatments to comfort and late night pep-up balms, to this flash-firming serum. Perfect post- or pre-party, it has a stretch gel texture to smooth skin, artemisia to boost micro-circulation and rosy and golden pearly particles for a brighter look.
STOCKISTS: Selected department stores and pharmacies, Clarins also from selected salons, Guerlain exclusive to Smith & Caughey's Queen St.
Share this:
More Beauty & Wellbeing / Trends