Miss Victory Violet's Beauty Routine
She's an internet pinup sensation and winner of Miss Viva Las Vegas — the Kiwi vintage star teaches us how to get the perfect victory rolls, plus shares her favourite lipstick and eyeliner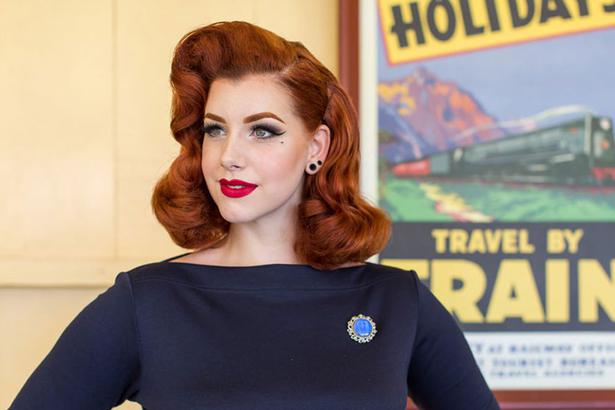 Tuesday April 5, 2016
Ella Jane Webster is Miss Victory Violet. About seven years ago she began to add retro influences into her wardrobe, wearing a high waisted belt and full skirts that nipped in at the waist.
"Then about five years ago I discovered Pinup Girl Clothing which is one of the biggest vintage inspired clothing companies in the world, based in the USA. I'd found out about them while googling for vintage hair inspiration and once I knew I could order from them and found out that there were ladies dressing like this every day, I did an order for five outfits to last the work week and never went back to my old style."
Now she has more than 120,000 Instagram followers, a poular blog and holds the title of Miss Pinup New Zealand 2014 and in 2015 she became Miss Viva Las Vegas, in the USA.
"It is the biggest international title since Viva Las Vegas is such a huge event, but I'm done with competitions I think, there's not really anything else for me to enter from here anyway!"
The Auckland-raised, 26-year-old, who is also a senior hair stylist and colourist at Killer Hair in Newton, is a judge at this weekend's Very Vintage Day Out Miss Pinup New Zealand. She shares her beauty routine from start to finsh. 
Tell us about your daily skincare routine… In the morning before my makeup, I exfoliate with Lush Let The Good Times Roll or Ocean Salt cleanser. I apply one of the Antipodes water based serums like Hosanna and then moisturise with Dermalogica Clear Start Hydrating Lotion. At night, I do a double cleanse of the Antipodes Juliet Cleanser to remove my makeup, apply a Antipodes Oil Cleanser and then the Antipodes Avocado Pear Night Creme.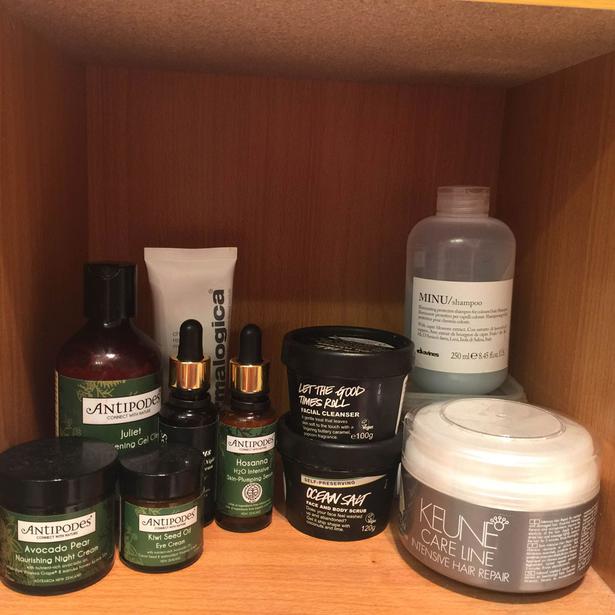 Signature makeup look from day to night… Matte skin, defined brows, liquid liner and red lipstick! I really just darken down the eyeshadow I use for night-time and apply false lashes. My makeup takes me about 30 minutes.
Describe your everyday makeup routine from start to finish and the products you use? Primer: M.A.C Prep and Prime mixed with MAC Matte Gel. Foundation: M.A.C Matchmaster Liquid and set with MAC Studio Fix Powder. Eyeshadow: ChiChi Matte Palette. Liner: Rimmel Glam Eyes. Mascara: Benefit Roller Lash. Waterline: M.A.C White Eye Kohl. Brows: Anastasia Beverly Hills Dipbrow Pomade in Auburn Highlight: Blac Cosmetics Golden Glow. Blush: Besame Cosmetics Creme Rouge Lipstick: Depends on what I'm wearing but my top three go-tos are either MAC Russian Red, Natio Rush or Antipodes High Pink.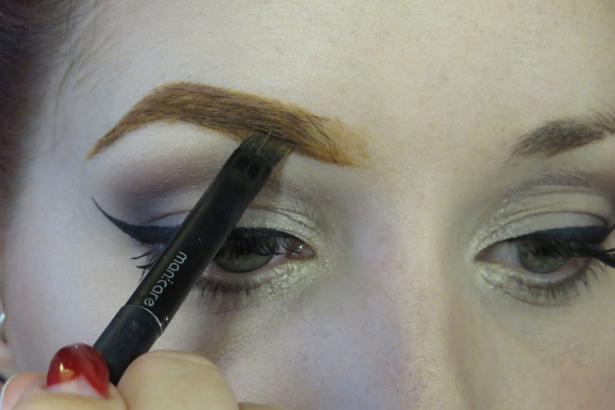 Style icons you look up to or like to reference? Dita Von Teese and Elizabeth Taylor.
What item are you always on the lookout for? Red lippy of course!
Best tip for getting the perfect victory roll? The thing with a victory roll is that it's just not going to work if you haven't done a good foundation of teasing — you need that to not only get the shape right but also ensure that when you pin it, it will stay in place all day. Don't be afraid to tease it up to the heavens before smoothing the top layer and rolling. My only rule, and this is only because of the perfectionist hairdresser in me, is that victory rolls are caves not tunnels. You shouldn't be able to see through them!
Hair routine? Hair usually takes me the least amount of time, 10-15 minutes max! I will only wash my hair once a week as I've trained it to not get oily quickly and every night before bed I will brush it out and put in a few sponge rollers to preserve the curl. That way, when I get up in the morning all I've got to do is take the roller out and form the curls.

Favourite hair products? I always like to have a stash of different ones to stop my hair getting used to one thing. I love Davines Shampoo and Conditioner and have a selection of the Oi range, Melu and Minu. I'm also currently loving using the Keune Care Line treatment to keep my hair healthy.
Signature nail look? The heart half-moon mani, in a glittery rich red!

Favourite fragrance? Dolce and Gabbana Light Blue, it just smells so delicious and fresh!

What would you suggest to someone who is wanting to add a hint of pinup beauty to their look but not fully commit to the full look? Soft curls with a little bit of volume, red lippy and aim for that vintage silhouette — either a full skirt with a defined waist or a curve hugging wiggle dress. 
Share this:
More Beauty & Wellbeing / Features & Profiles